Welcome to
Glossop Tennis Club
Glossop's only Tennis Club welcomes all new members of all abilities
25/03/2020 UPDATE.
Its with great regret that the latest Government update now excludes tennis as an acceptable form of exercise.
This means that we need to close our club and all its facilities until further notice.
Below is the wording on the LTA site and also the link so you can get updates on the rapidly changing situation yourself.
Please respect these changes as we could be fined (as a club) if we are seen to ignore them.
Fingers crossed this is only a temporary measure.
The committee
https://www.lta.org.uk/about-us/tennis-news/news-and-opinion/general-news/2020/march/coronavirus-covid-19--advice-for-tennis-players/
------------------------------------------------------------------------------------------------------------------------------------------------------
Coronavirus – A message from the Chairman Dear Members First of all I hope that you are all staying safe and well in these unprecedented and worrying times. Secondly, I apologise for the length of this communication but I feel it is necessary given the seriousness of the current situation. Like everyone, the Committee has been watching events unfold at quite a pace and it has been difficult to keep up with the latest advice. Keeping our members, their families and the wider community safe is our sole aim at this time and we would not want to do anything to jeopardise this. In this regard we have been reassured by the Lawn Tennis Association who has been in close contact with the Government. In particular, their latest advice is "The Department of Culture, Media and Sport has specifically advised us that tennis is one of the best examples of social distancing in practice, and so should be encouraged as long as the guidance permits." With this in mind we have not taken the decision to shut the Club completely. The Club is still open for recreational tennis although it is imperative that Members take prudent measures to ensure that risk of any infection is minimised. The Committee are keeping the position under review on a daily basis. The Clubhouse is now shut to Members and those with a key are respectively requested not to open the Clubhouse except in an emergency. Formal Club activities are also suspended, including:  Coaching  Social Tennis  Box Leagues If Members wish to attend the Club to play recreationally with other Members they are welcome to do so for as long as Government Guidance permits this or until the Committee determine that it is no longer desirable or safe to do so. However, it is imperative that anyone attending the Club must follow the latest guidance in relation to social distancing. The following rules must be observed:  Activity should be in line with the Government's advised social distancing measures at all times (defined by Public Health England as spending no more than 15 minutes and not within a 2-metre distance talking to someone), including when arriving to and departing from a court  Players are advised not to change ends during play  Ensure no physical contact between players during warm-ups or games  No extra-curricular or social activity should take place  If you are not confident that you can adhere to the social distancing guidance when undertaking tennis and coaching activity in doubles format, you should only facilitate activity with two players per court 2 Members should also adopt best practice in relation to hygiene, especially before and after play, including but not limited to:  Players should wash hands before they arrive and after a tennis session without exception (or use an alcohol gel if washing hands is not possible)  Clean and wipe down equipment, including rackets, net adjusters and gates. Do not allow racket sharing or use of communal rackets  For tennis balls, consider using new balls where possible  Avoid touching your face We respectfully ask anyone visiting the Club to observe the above rules to ensure the safety of themselves and the wider community. Membership As many of you will be aware, our Membership year runs from 1 April 2020. However, given the unprecedented circumstances the Committee has taken the decision to suspend all renewals until at least 1 June 2020. Membership from that time will also be on a pro-rata basis. The Club has recently moved to a new automated online system for Memberships. It is therefore possible that you will shortly receive an automated message notifying you of the Renewal Process. Please ignore this. Notwithstanding the suspension of renewals, we are aware from feedback from some Members that they are happy to renew their Membership from 1 April in the usual way. As a small Club where Membership fees are essentially the sole income we are very grateful for this support and of course Members are welcome to renew their Membership from 1 April should they wish to do so. Reasons to be hopeful Until the recent events, Glossop Tennis Club was moving from strength to strength with a growth in Memberships through the Coaching Programme for both juniors and adults. The Committee would like to extend their thanks to We Do Tennis who has been instrumental in growing the coaching programme, often in the face of miserable weather conditions. The Festive tournament in December and the recent Quorn Cup were both well attended and we were due to run two Open days in the coming weeks. Our membership of the LTA has also brought benefits including enhanced insurance, advice and entry into competitions such as the Quorn Cup. I know that some of you have also signed up to the Wimbledon ticket ballot through them (fingers crossed this will still go ahead!). As and when we get back to some form of normality we are confident that the Club will pick up from where it left off and we look forward to welcoming you to our formal tennis and coaching programmes once again. Until then I wish you and your families the very best at this time and hope you stay safe and well. Marcus Gill Chairman, Glossop Tennis Club 22 March 2020
--------------------------------------------------------------------------------------------
If you're looking for the perfect venue to learn and play Tennis you've come to the right place. Glossop Tennis Club is situated at the foot of the Snake Pass and is surrounded by beautiful fields and rolling hills.
We have our Social Tennis events on Monday's 7 -10pm, Friday's 7:30 - 10pm and Sunday mornings 10 - 12.
We have 3 teams in the South West Manchester Leagues and we regularly run in-house box leagues including singles and doubles.
We pride ourselves in being a very friendly club so feel free to pop along to check us out and have some fun in a relaxed atmosphere.
New to the game or want to brush up your skills? We have a great team in place with We Do Tennis who will be happy to help you.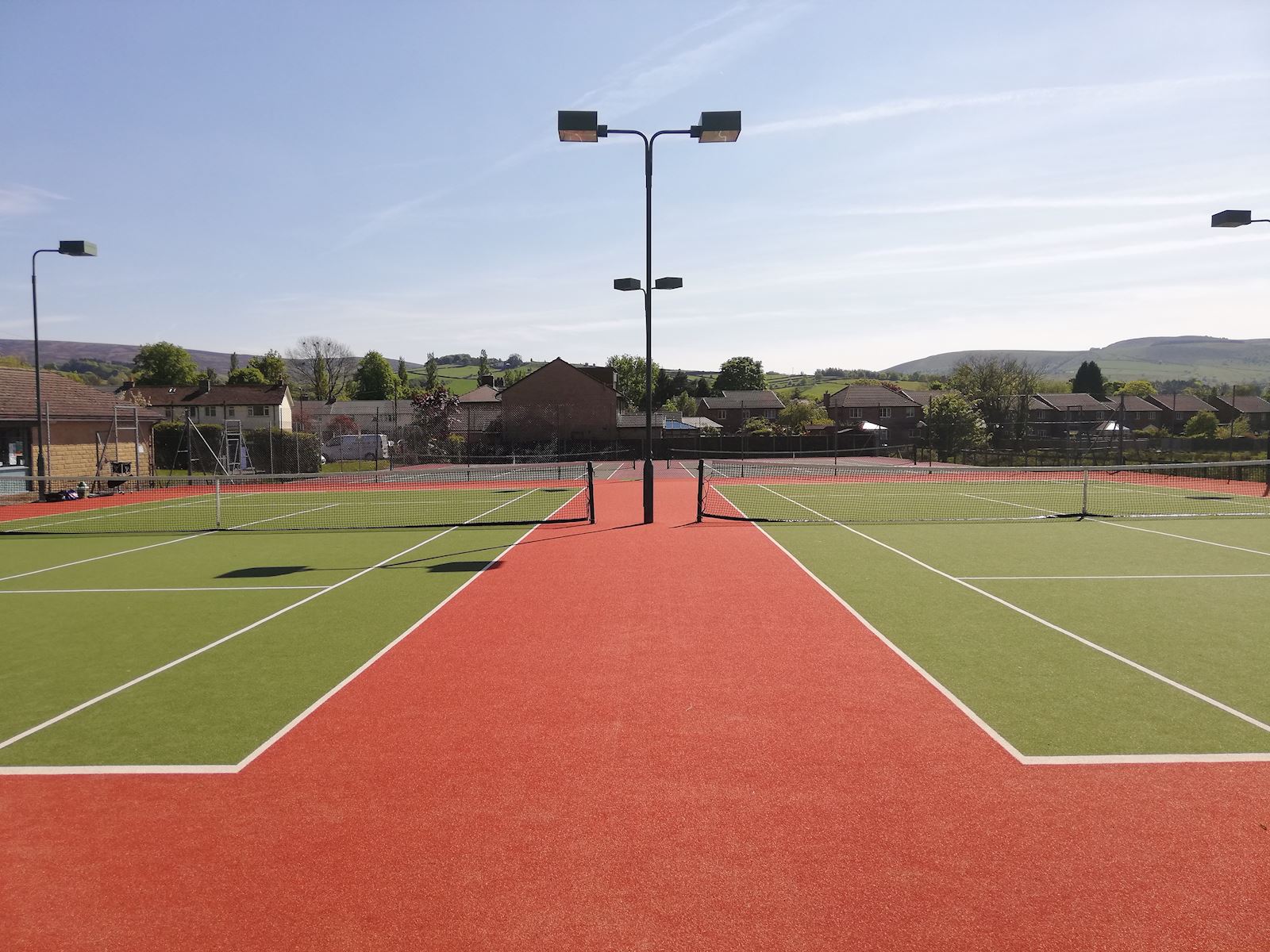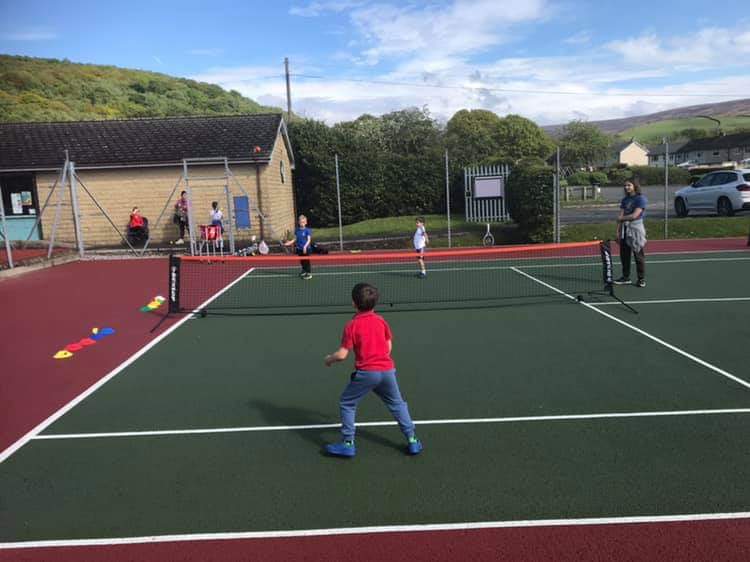 ---
How to find us
Glossop Tennis Club Pyegrove Road GLOSSOP Derbyshire SK13 8QS