Welcome to
Linslade Tennis Club
About us
Tennis coaching restarts September 2020
Tennis coaching adult and junior groups return SEPTEMBER 2020. The autumn term of tennis coaching is back following the updated guidelines from the LTA. Please have a look at the link below to give you an idea of what may be different when coming back to coaching in September.
https://www.lta.org.uk/about-us/tennis-news/news-and-opinion/general-news/2020/march/coronavirus-covid-19---latest-advice/
The club is very excited to get the junior coaching programme up and running again. All sessions have been uploaded to clubspark and emails will be going out in the next week or so confirming places. There are still spaces available on some courses so new members please take a look at what we have on offer.
Reopening of Linslade Tennis Courts
Before booking a court and resuming play please make sure the you read the guidance below from the LTA
In addition, due to practical constraints, at present courts are only available to members of Linslade Tennis club (including those who have yet to renew this year) who have court keys and hence can gain access.
Full details from the LTA can be found here:https://www.lta.org.uk/CoronaVirus
However, we have listed a few important points from the LTA's guidance for players as a reminder:
Before leaving home to go to the Club wash your hands with soap and water for at least 20 seconds (or use an alcohol gel if washing hands is not possible) and wash your hands again after you return home;
Take hand sanitizer with you;
Take all your own equipment (do not share equipment such as rackets, balls, grips, hats and towels) and only take the minimum amount of equipment with you that you need to play;
Clean and wipe down your equipment, including rackets and water bottles before and after use;
Bring your own tennis balls that are clearly marked (e.g. with your initials)
Ensure you take all your belongings with you at the end of the session and do not leave anything on court;
Avoid touching court gates, fences, benches, etc. if you can;
Allow others to leave before you enter the court - if you need to wait then do so away from the courts and clear of the gates;
Ensure you leave the court before the end of your allotted time so that it is empty for the next players;
Arrive changed and ready to play. The Clubhouse will not be open;
Do not congregate after playing. No extra-curricular or social activity should take place;
Avoid using your hands to pick up tennis balls that aren't yours - use your racket/foot to hit/kick them to your opponent or return them to another court;
Avoid using other equipment, where possible, such as courtside benches, or touching the net handles - the nets are pre-set and do not require adjustment;
Maintain social distancing: Stay at least two metres away from other players at all times (including during play, when taking breaks and before and after play). Do not make physical contact with other players (such as shaking hands or high five). Stay on your side of court and avoid changing ends, or agree to change ends at opposite sides of the net. Avoid chasing the ball down to another court if other players are using it.
Linslade Tennis Club has the following additional guidelines for all members:
The Clubhouse will remain closed at all times;
No social tennis sessions, organised or free flow; Court bookings are required. Do not turn up unless a match is prearranged;
Sara will be doing family group and 1 to 1 coaching only. Please contact Sara direct if you would like a lesson;
All subject to change when necessary.

LINSLADE TENNIS CLUB ADVICE
BOOK A COURT
PLAY YOUR HOUR
GO HOME

About us
Our junior section caters for all age groups and levels of ability. Whether they aspire to improve, compete, follow their dreams, or just play. Juniors can attend one group coaching session before payment is required.
Our energetic senior section provides opportunities for social, team and competition tennis, seniors can attend one social tennis session before payment is required.
We are a forward thinking, friendly, truly inclusive Club, striving to provide opportunity in tennis and celebrate the aspirations and success of its members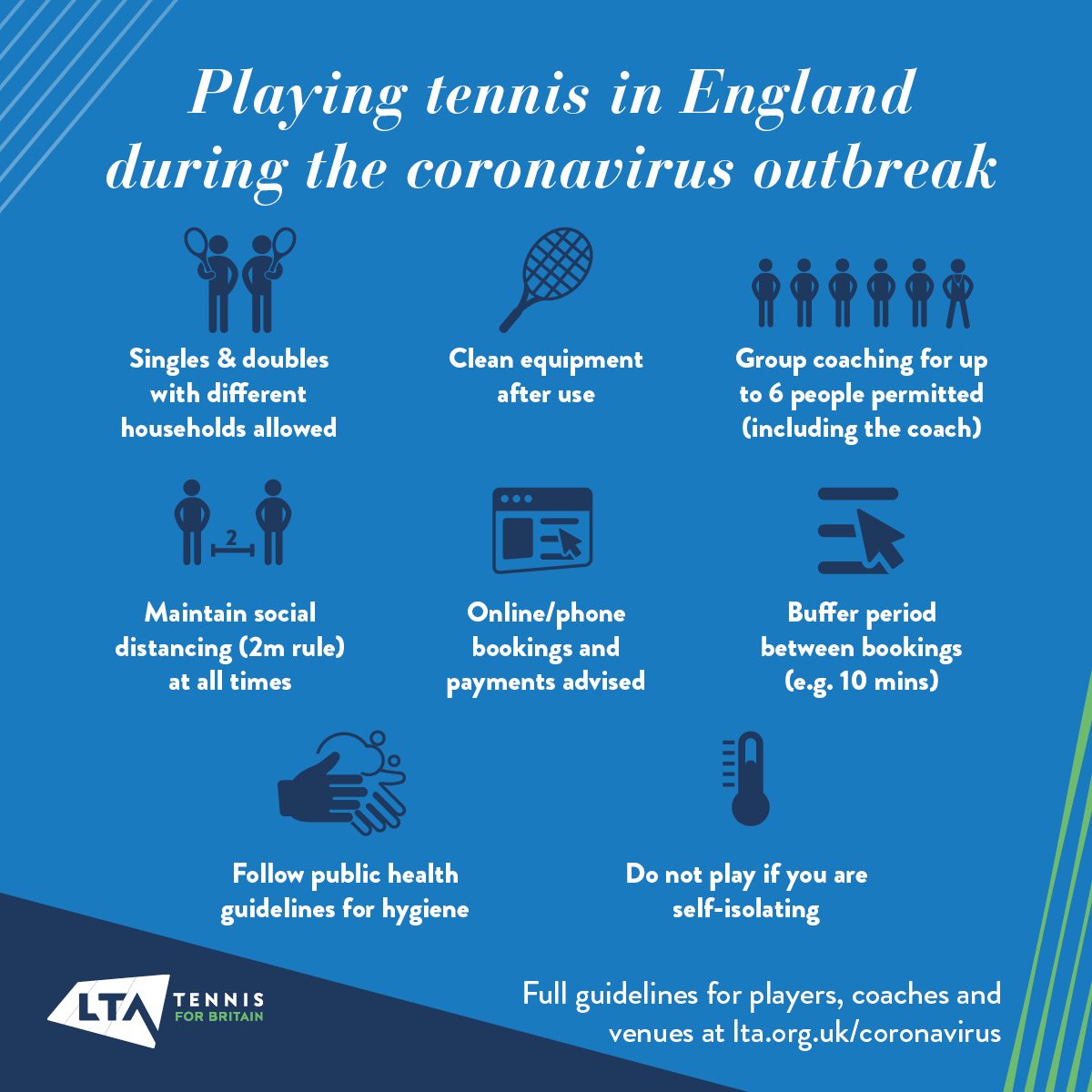 Latest news
Tennis coaching returns for Junior and Adult groups September 2020
Today
Yes we can tennis returns
2 months ago
Guidance on the use of tennis courts at Linslade Tennis Club during Corona Virus restrictions.
2 months ago
---
Membership
Membership benefits include:-
Free British Tennis membership (BTM) for Linslade Tennis Club members
Free entry into the Wimbledon ticket allocation ballot
Free use of courts outside of organised coaching sessions and when no matches are scheduled
How to find us
Linslade Tennis Club
Memorial Playing Fields
Mentmore Road
LEIGHTON BUZZARD
Bedfordshire
LU7 2NY

Get directions