Coaching Team
---
PAUL DAVEY - Tennis and Operations Director
---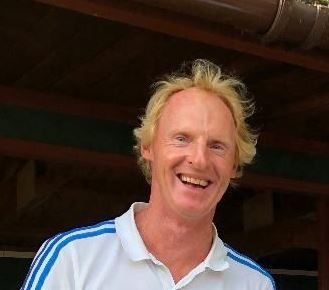 LTA Level 5 Coach & UPSTR 'Pro' rated Coach, First aid, DBS & Safefguarding certified.
Paul joined the club in 2012 after being Tennis Manager at both Stoke Park & Riverside Chiswick. He was selected as one of 1000 coaches to deliver the Davis Cup legacy programme after Britain won the Davis Cup in 2015. He played for the Bucks over 45 & 50's teams that won the British title. Paul's coaching philosophy is that everybody can improve their game no matter their starting point, so he strives to give them the best possible chance to achieve that.
---
ALISON DENLY
---
LTA Level 4 Accredited + Senior Performance Coach, First Aid, DBS and Safeguarding Certified.
Alison has represented the GB team in junior international events, was the U16 GB champion and earned a Tennis Blue at Oxford University for three successive years (one year as captain), and has played for her county (Lincolnshire) on many occasions.
Alison is qualified as an LTA Level 4 Accredited + Senior Performance Coach and has taught at various clubs including The Hurlingham Club and The Riverside Club, Chiswick. She has a Post Graduate Certificate in Education and was a junior form and sports teacher for 7 - 8 year old children. Alison also coached at Wycombe Abbey School for over ten years, in addition to providing private lessons locally. She enjoys teaching all standards and ages, and likes to make lessons fun, while also developing the technical skills necessary to enjoy the physical and mental benefits that tennis offers.
---
KATE PEEL
---
LTA level 3 Coach. First aid, DBS & safeguarding certified.
Kate has been coaching tennis for over 25 years and runs Tennis Angels, teaching adults throughout the world at various resorts, clubs and homes. She specialises in coaching beginner through to club level ladies. Plus she invites Marlow members to join her on tennis holidays and workshops.
---
EMMA HELLEWELL
---
LTA Level 3 coach. First Aid, DBS and safeguarding certified.
Emma runs Little Aces for 3-8 year olds in small groups, offering a fun introduction to tennis. Lessons develop hand-eye coordination and basic ball skills using lots of mini equipment to get them ready for the red ball group at age 7. Details for junior classes can be found here.