WALMER OPEN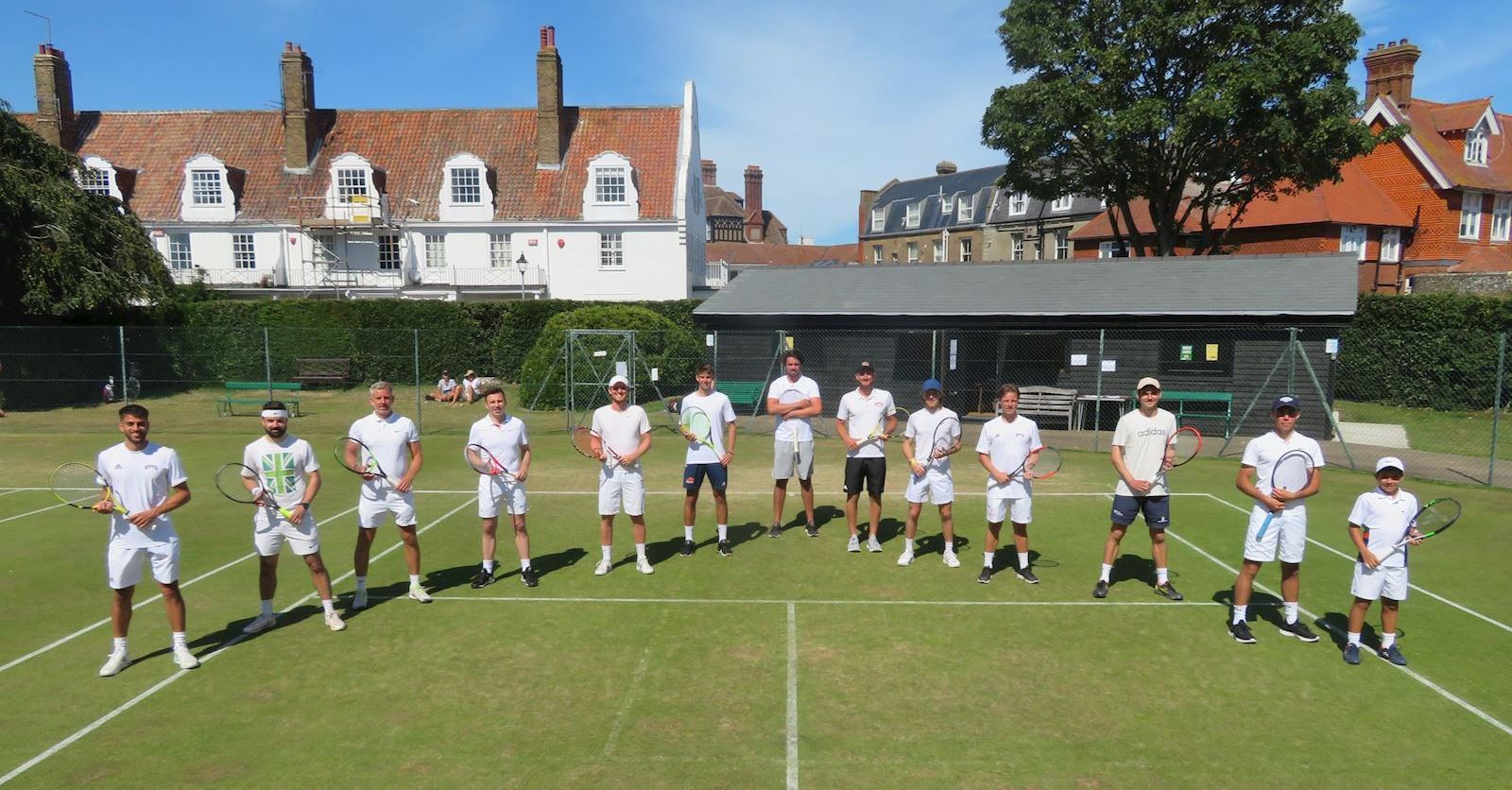 PLEASE CHECK HERE FOR ALL LATEST INFORMATION ON THE WALMER OPEN
Update 01/08/21 morning
Click here for partial results of Finals Day Saturday 31 July 2021
Unfortunately the weather finally caught up with us on finals day and the forecast proved right. We had been somewhat lucky during the week with the weather but I don't think we were prepared for the horrendous thunderstorms and hailstones which arrived mid afternoon.
However due to the early start (good decision!) we were able to complete some finals and the results are attached.
The men's doubles, mixed doubles, men's over-45 doubles, mixed over-45 doubles, men's singles plate and the men's over-40 singles plate could not be played. These finals will be played at mutually convenient times to be agreed between the players. I will update results in due course.
Thanks to all who braved the prizegiving in the rain and to all the players who competed during the week in difficult circumstances.
Look forward to seeing you all again next year when hopefully we will get some sunshine!!!
Brian, Tournament Organiser
Update 30/07/21 evening
Click here for Finals Day: Saturday 31 July Order of Play
Update 29/07/21 evening
Click here for Thursday results
Click here for Friday 30 July Order of Play
Update 28/07/21 evening
Click here for Wednesday results
Click here for Thursday 29 July Order of Play
Update 27/07/21 evening
Click here for Draws updated with Results to date
Click here for Tuesday results
Click here for Wednesday 28 July Order of Play
Update 26/07/21 evening
Click here for: Monday results
Click here for: Tuesday 27 July Order of Play
Update 25/07/21 evening
Click here for: Sunday Results
Cllick here for: Monday 26 July Matches Schedule to be played
Update 23/07/21 evening
Click here for: Final Draws of all Categories in the Walmer 2021 Open Tournament
Click here for: Sunday 25 July 2021 Matches to be played
General Information:
The Walmer Open Tennis Tournament was established in 1903 and is one of the oldest grass court tournaments in the country.
It is a friendly but competitive tournament with 5 main open events, comprising Men's Singles, Ladies Singles, Men's Doubles, Ladies Doubles and Mixed Doubles. In addition, it is proposed to hold 9 various age group events ranging from Men's Over 40 Singles to Ladies Over 60 Doubles and Men's Over 75 Doubles. Competitors are mainly from Kent and local clubs but there are some who travel from further afield, including a small contingent from overseas.
The tournament runs from Sunday to finals day on Saturday and the dates this year are Sunday 25th July to Saturday 31st July, with Sunday 1st August as a reserve day in the event of inclement weather. Play usually commences at 11:45 am each day and runs through until dusk.
The weather is usually excellent at this time of year and families and supporters are more than welcome to picnic. The bar is open all day and the kitchen provides great snacks throughout the day. Traditionally, the Club holds a Barbeque on the Friday of the Tournament; competitors and friends are encouraged to support this event.
The week normally coincides with Deal Carnival and the sailing club regatta so plenty of alternative entertainment.
The entry forms and rules for 2021 can be accessed here:
Click here for Information about the 2021 Walmer Open Tournament
Click here for the 2021 Walmer Open Tournament Events
Click here for Registration and Availability Forms
This year Brian Moleshead is taking over as Tournament Director and all completed and signed Registration Forms must be returned him via email.
Brian Moleshead
07747 115343
19 June 2021 Update from Tournament Organiser:
Dear tennis player
Following the latest Government announcement earlier this week, there have been no changes to the LTA guidelines on tournaments.
Therefore we are on course to run the Open tournament as normal unless there is a major change before the next key date of 19 July, which coincidentally is the closing date for entries.
We continue to accept entries online as previously advised.
We would now want to proceed with the collection of entry fees which should be made by BACS Transfer.
Our bank details are as follows:
Account Name: Walmer Lawn Tennis & Croquet Club
Bank: NatWest
Sort Code: 52 30 23
Account Number: 09743693
Please ensure that you identify your Bank Transfer with your name
For those already registered , can you please make payment as soon as possible.
For new entrants make payment when registering your entry.
Any queries, do not hesitate to contact me.
Brian Moleshead
Tournament Organiser