BOOKING FOR COACHING SESSIONS NOW LIVE AND ONLINE FOR VAMOS EDINBURGH 2020 WITH ALEJANDRO - CLICK HERE!
Alejandro is available for group or 1:1 coaching, please feel free to contact him on the details below.
Coaching Team Contacts
Alejandro Carmona - [email protected] or 07462799744
Meet The Coaches
Alejandro Carmona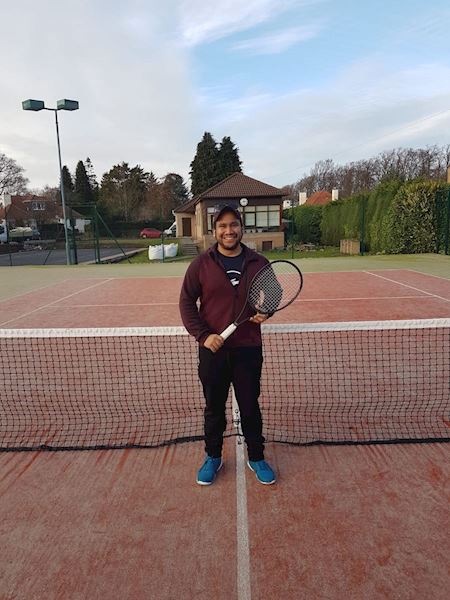 Alejandro started playing tennis at 8 years old in Andres Ferrari tennis, Venezuela, going on to represent Venezuela internationally. Alejandro was the top ranking junior in the country right through to U18. Alejandro has previously worked as a coach in Venezuela, Argentina, USA, London, Valencia, Maldives, Dubai, Edinburgh, coaching in many different places gaining a great international knowledge of the sport. Alejandro currently holds the following qualifications
ITF Level 3 physics, biomechanics and psychology preparation for High Performance Tennis Player
LTA Level 4, Accredited+ Coach
RPT National Professional Tennis Coach, and Tutor of RPT Europe
Alejandro has vast experience as a coach and enjoys working with tots to high performance players.
Alejandro has previously coached two South American No. 2s, 5 Venezuelan No. 1s and 2 Argentinian No. 1s who all played regularly on the (COSAT) tour and Tennis Europe tour,
Alejandro has also worked with 2 player in WTA tour, in different Futures and Challengers tournaments in USA, South America and Europe.
Alejandro has established a strong programme at Barnton Park LTC and across Edinburgh with Vamos - we are delighted to have him and his team.