Club
Venue Webinars
Fri, 19 Nov 2021 00:00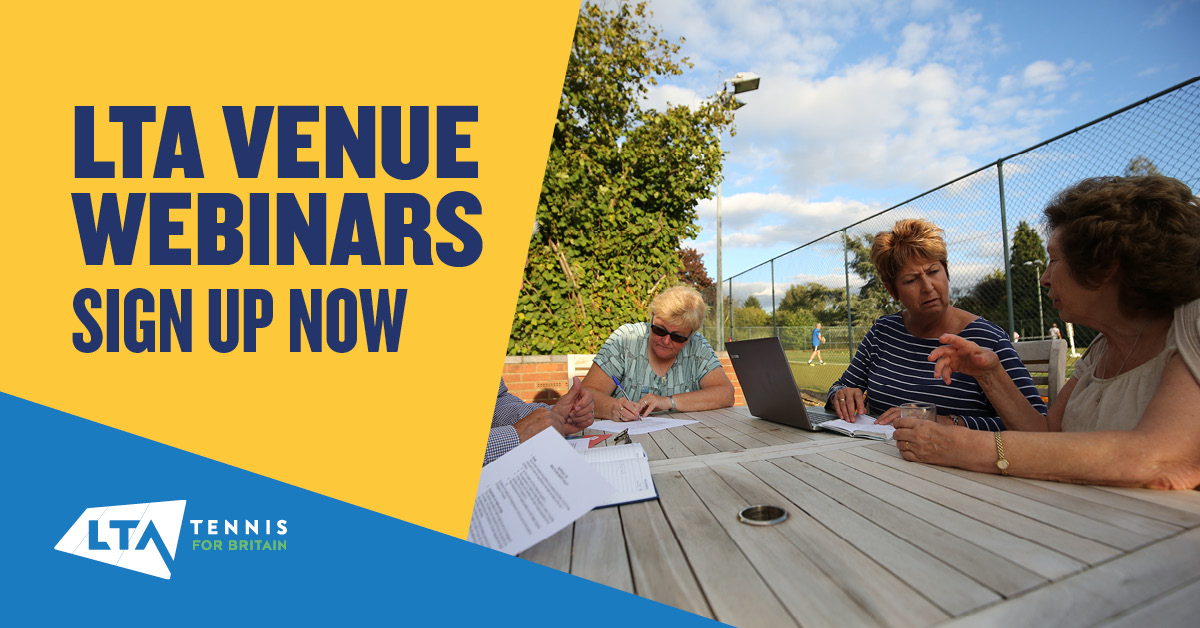 Don't miss out on the LTA webinars this autumn. The topics based on topics areas venues have told us they want support with.
Starting with dealing with complaints in November– this webinar will look at different types of complaints that may be raised with tennis clubs and provide practical advice about how these should be dealt with both from a legal and best practice perspective. Find out more here
How to book?
Click on the link titled 'Click here to register'. This will take you to a Zoom registration form.