Club Information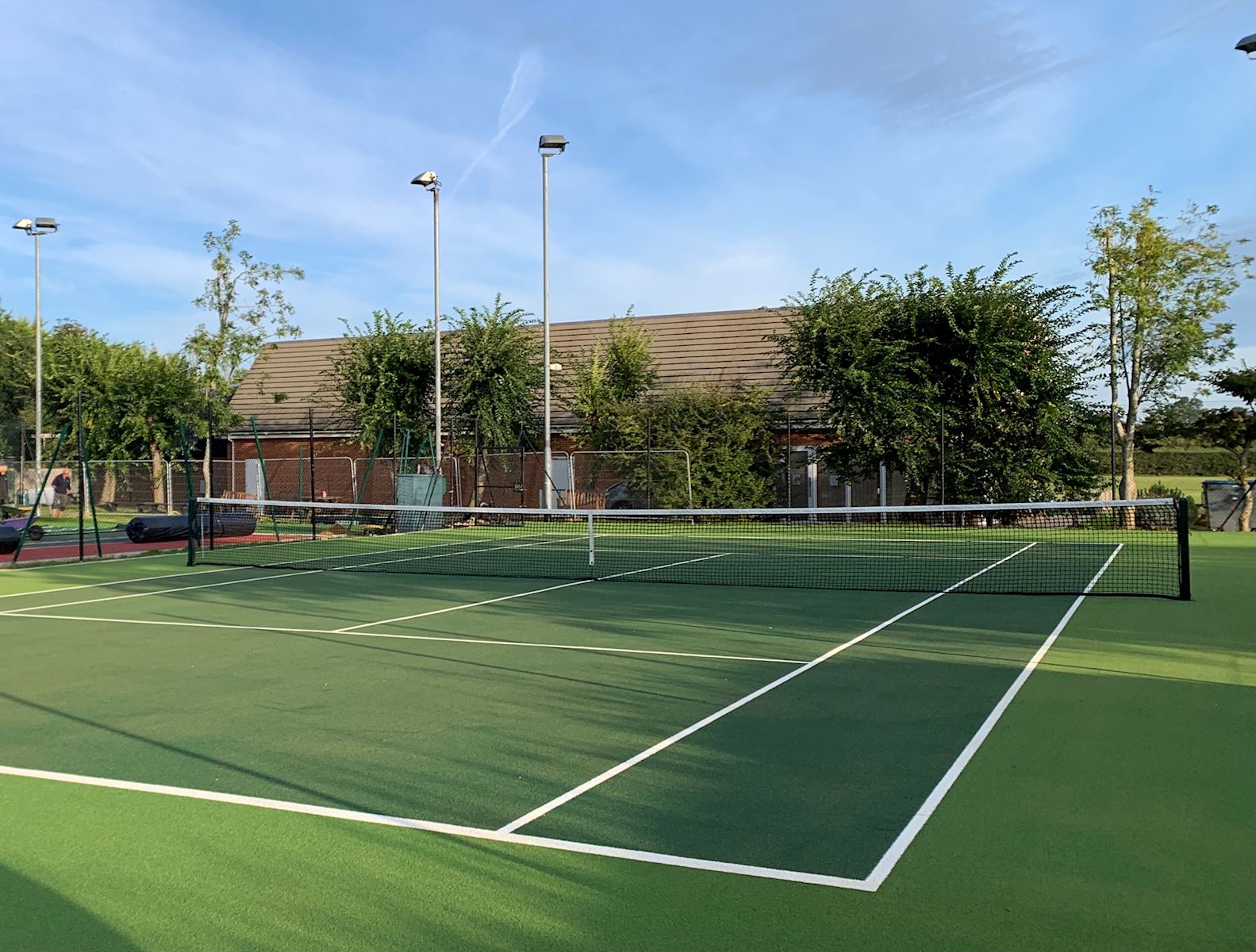 We have 3 new Advantage Pro Tiger Turf tennis courts with floodlights and offer a range of tennis activities for all ages and all tennis abilities. Whether you are a beginner, a junior, a family or a more experienced player Codicote Tennis Club is the club for YOU.
We offer regular twice weekly Club Sessions on Wednesday evenings and Sunday mornings, as well as twice weekly 'Rusty Racket' sessions on Saturday and Tuesday mornings, for beginners or those returning to the game and wishing to build their confidence. (see the separate 'Club Sessions' tab).
We also have a great Junior section who have their own club night on Wednesday evenings (see separate tab here)
Codicote Tennis Club also has over 30 different teams playing in many different leagues across the county - full details are shown under the "Leagues' tab.
Codicote Tennis Club is a British Tennis Venue with the LTA and meets the LTA's Minimum Safeguarding Standards, a building block to ensure a safe and inclusive venue. Details of our Policies and Code of Conduct can be found under a separate tab.
The Tennis Club and other Sports Clubs in the village share and utilise the John Clements Sports & Community Centre (JCS&CC). A new sports facility located next to the courts providing a place for members and visiting teams to meet, socialise and have a drink.
We also offer a customised clothing range - full details are available HERE
If you require any information and have any question please feel free to e mail the club at [email protected]