Coaching
Codicote Tennis Club's Head Coach is Richard Barfoot, supplied by Over and In.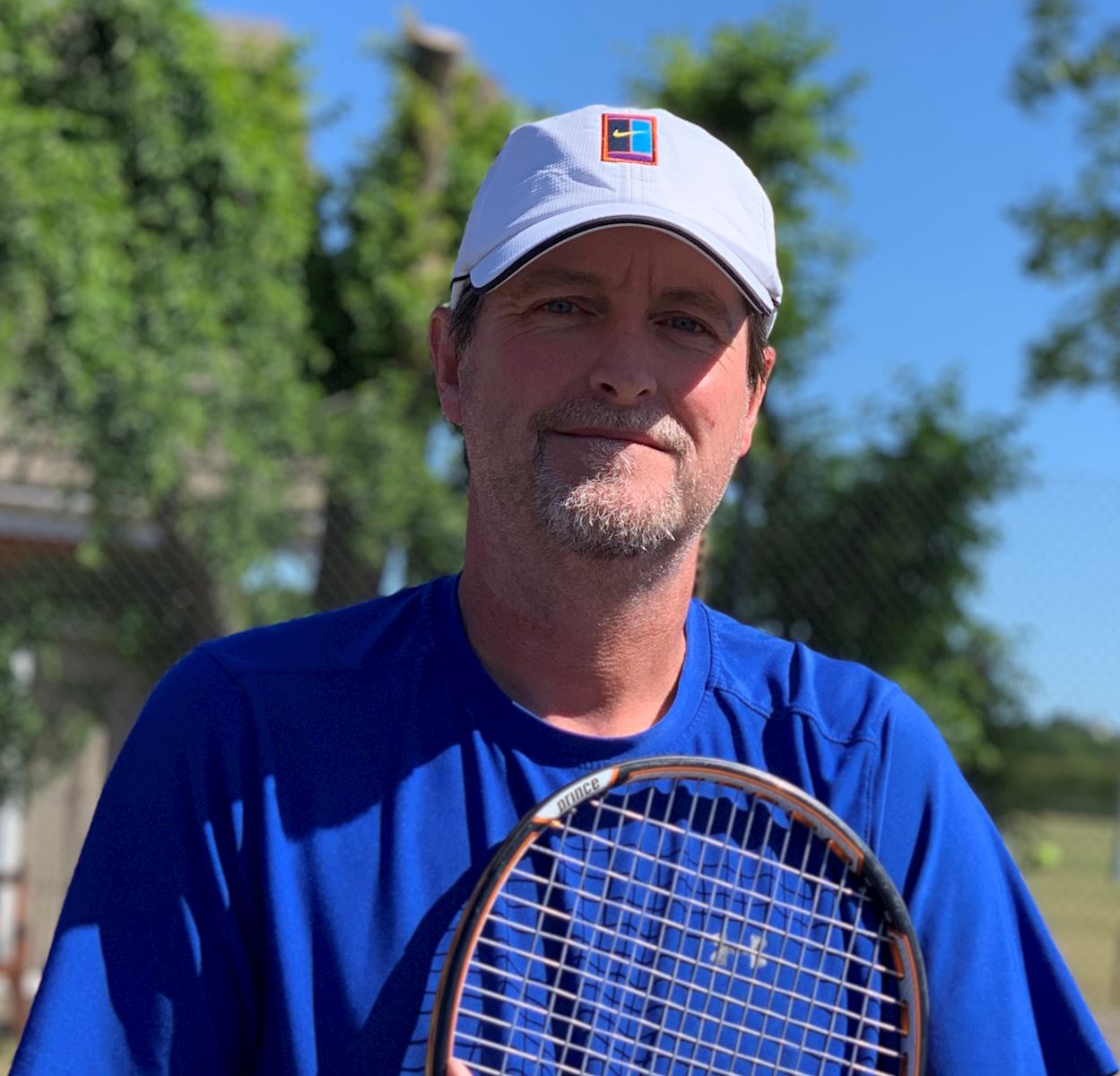 Richard represented Essex at Junior level, and won a 4 year collegiate scholarship in Texas and Florida where he achieved the accolade of All State Doubles Champion. Richard's coaching experience and skills have been honed at a number of tennis clubs in Essex, East London, Hampstead and Radlett. We are delighted he has now joined Codicote Tennis Club as our Head Coach. If you are interested in coaching please contact Richard Barfoot on 07541 490608 or via email at richard@overandin.com.
Following advice from the LTA rules on COVID-19 the Club is now able to offer one to one coaching at £30.00 per hour. This can be split in to two half an hour sessions if two from the same household wish to participate.
We would recommend the use of disinfectant wipes to wipe down the gate handle, net winder etc. before and after use. A bottle of hand sanitiser would also be useful. Clean your hands before you touch the tennis balls, on and off during the match and after you have finished. We know that this may seem like common sense, but safety and your health are the most important things.
Moving forward post lockdown, we hope to be offering the following coaching sessions
Saturday mornings 9:30-10:30am Cardio tennis £5.00 per head. (max 12)
Thursday 7:00-8:15pm technique & match play group coaching £10.00 per head. (max 8)
Thursday 8:15-9:30pm advanced match play group coaching £10.00 per head. (max 8)
Any week day morning ladies social group coaching £8.00 per head.( min 4, max 8)
Friday Junior Coaching from Friday 25th September for 10 weeks (excluding 30th October half term)
This leaves 2 makeup weeks for bad weather.
Course as follows:
3:30-4:00pm Tots £40.00 per term (max 8)
4:00-4:45pm 5-7yrs £60.00 per term (max 8) mini reds
4:45-5:30pm 8-9yrs £60.00 per term (max 8) mini orange
5:30-6:15pm 9+yrs £60.00 per term (max 8) mini green
6:15-7:15pm 14yrs+ advanced £75.00 per term (max 8)
All junior sessions will need to be booked via the overandin.com web site, and will be available over the next few weeks when lockdown information regarding restrictions becomes available.