Coaching
Codicote Tennis Club's Head Coach is Richard Barfoot, supplied by Over and In.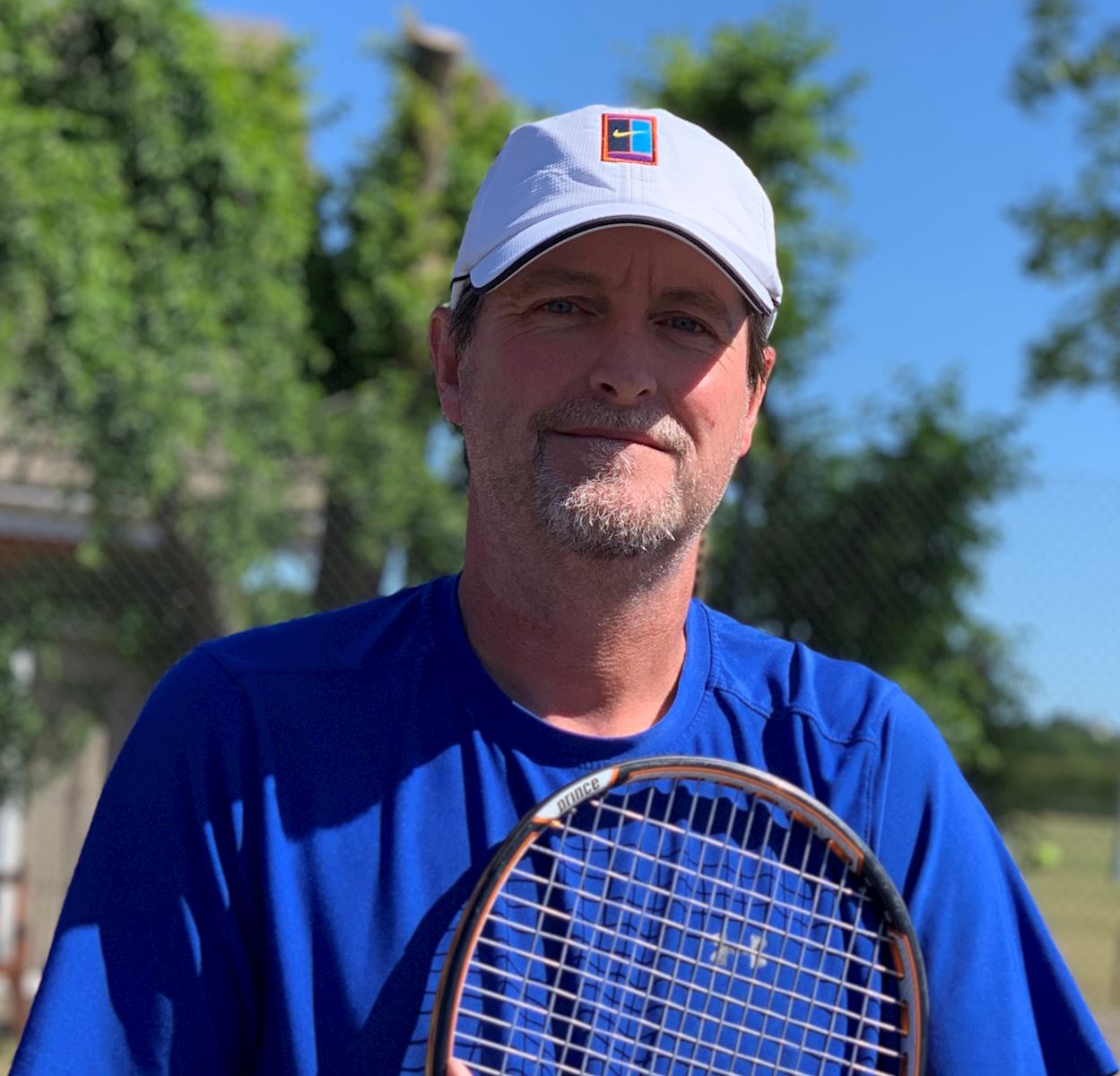 Richard represented Essex at Junior level, and won a 4 year collegiate scholarship in Texas and Florida where he achieved the accolade of All State Doubles Champion. Richard's coaching experience and skills have been honed at a number of tennis clubs in Essex, East London, Hampstead and Radlett. We are delighted he has now joined Codicote Tennis Club as our Head Coach. If you are interested in coaching please contact Richard Barfoot on 07541 490608 or via email at [email protected]
We would recommend the use of disinfectant wipes to wipe down the gate handle, net winder etc. before and after use. A bottle of hand sanitiser would also be useful. Clean your hands before you touch the tennis balls, on and off during the match and after you have finished. We know that this may seem like common sense, but safety and your health are the most important things.
Coaching Sessions:
121 Individual Coaching is available at £30 per hour, and can be split into two half hour sessions if two from the same household wish to participate.
Adult Group Coaching will commence Thursday 30 September to run for 8 weeks. Maximum of 8 adults per session.
There will be 3 sessions on a Thursday evening - slight time change to allow time for people to arrive.
6:15 to 7:30pm
7:30 to 8:45pm
8:45 to 10:00pm
The price per session is still £10 but if people would like to sign up to all 10 then the cost would be £72 per season. Please contact Richard direct if you wish to book all 8 sessions.
Availability will be prioritised via advanced bookings this year.
Richard will send a WhatsApp message for participation on Sunday evenings with pre-booked places taking priority on availability. If a couple or family wish to reserve 1 place for the both of them or family that will be fine.
Junior Group Coaching will run for 132 weeks on Fridays from 3rd September and are available to book via the Overandin website. The junior sessions are:
Pre-school Tots - 3.30pm to 4.00pm
Mini (5-7 year olds) - 4pm to 4.45pm
Junior (8-10 Years Development) - 4.45pm to 5.30pm
Junior (Intermediate Development) - 5.30pm to 6.15pm
Junior (Advanced) - 6.15pm to 7.00pm
Cardio Tennis Sessions will hopefully commence again soon on Saturday's .