Tennis Court booking System
From 18th June 2020 you can book courts or pistes on the Booking system on this website (Clubspark).
These changes do not affect Box Leagues, which will continue to run on eBookingOnline.net. Please enter your box league scores there.
To Book a Court or Piste go to:
You will see a Booking Sheet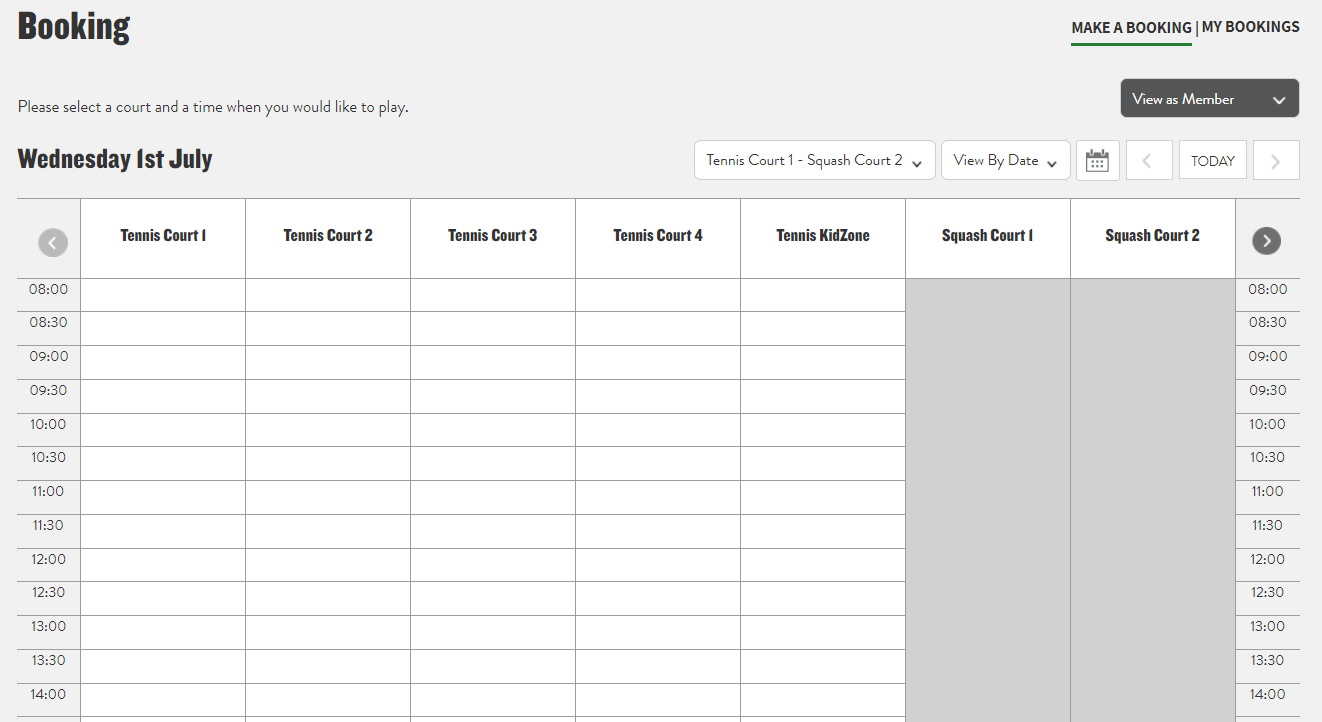 Bookings will be colour coded in the following way.

Click on a time on a day. You must be logged in to make a booking. A dialog will appear where you can enter how long you want to play. You can book up to 2 hours.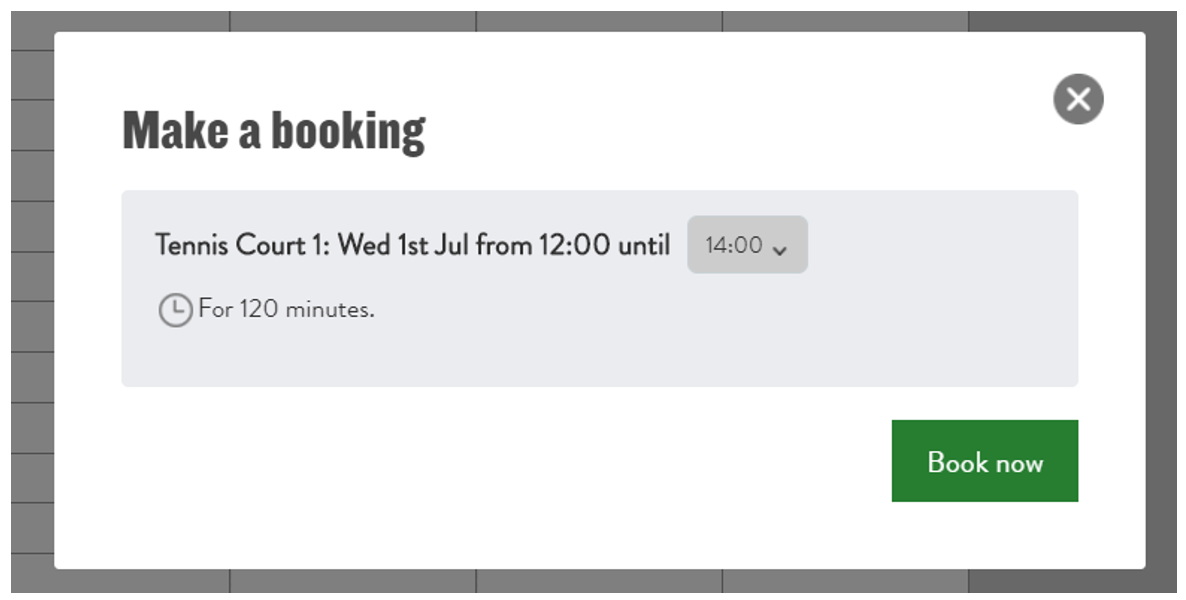 Then press 'Book now'.
You should receive an email confirming the Booking.
NOTE
You cannot at the moment add other people on the booking. This is a feature that will soon be added by Clubspark. Please let others know when they are expected to play.
To Cancel a Booking go to 'My Bookings'. You will see a list of bookings that you can cancel.
More help can be found here.
Mobile App
You can use an app on your mobile which makes booking a court very easy.
Instructions for installing the Clubspark Booker mobile app for Court Booking