Intermediate Improver?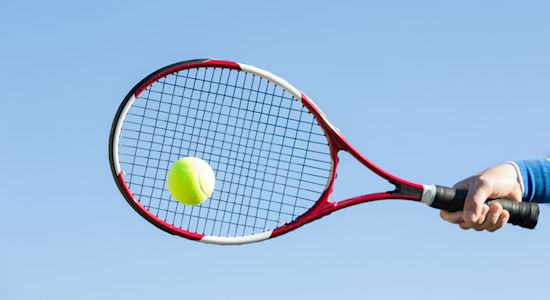 Join our Adult Intermediate Improvers coaching programme
Do you play fairly regularly, or used to, and your technique is fairly solid but could improve?
Do you use some tactical play but maybe struggle a little when putting together points against advanced players or being consistent?
Or just want to improve your game and meet others of a similar level at your Club?
Well this course is for you …
Come along to our programme of 6 one-hour group coaching sessions taking place on Saturday lunchtimes from June, aimed at our intermediate level players who want to improve ball control and enhance the tactical side of their game.
Our LTA qualified coach, Chris Hearn, will work with you on stroke and rally improvement, with game play tactics for singles and doubles. You'll be put through your paces with fast and active drills, all helping to improve your game.
Another opportunity to get yourself ready for our Club social playing events later this season!
Don't hesitate – places are limited.
MEMBERS ONLY
Saturday morning (1, 8, 15, 22 May)
11am – 12 noon beginners + rusty returners – 8 player limit
12 noon – 1pm improvers + intermediates – 8 player limit
Monday evening (3, 10, 17, 24 May):
6pm – 7pm improvers + intermediates – 8 player limit
7pm – 8pm intermediates + advanced – 8 player limit