Membership
Do I need to be a member to play at Latika?
All juniors need to become a member in order to play at Latika Junior Tennis Club however, potential new members are allowed a two week free trial before they must become a member. Trials must be booked by emailing [email protected].
How do I become a member?
You can become a member via our membership page.
What are the benefits of being a member?
Read our membership flyer below for more information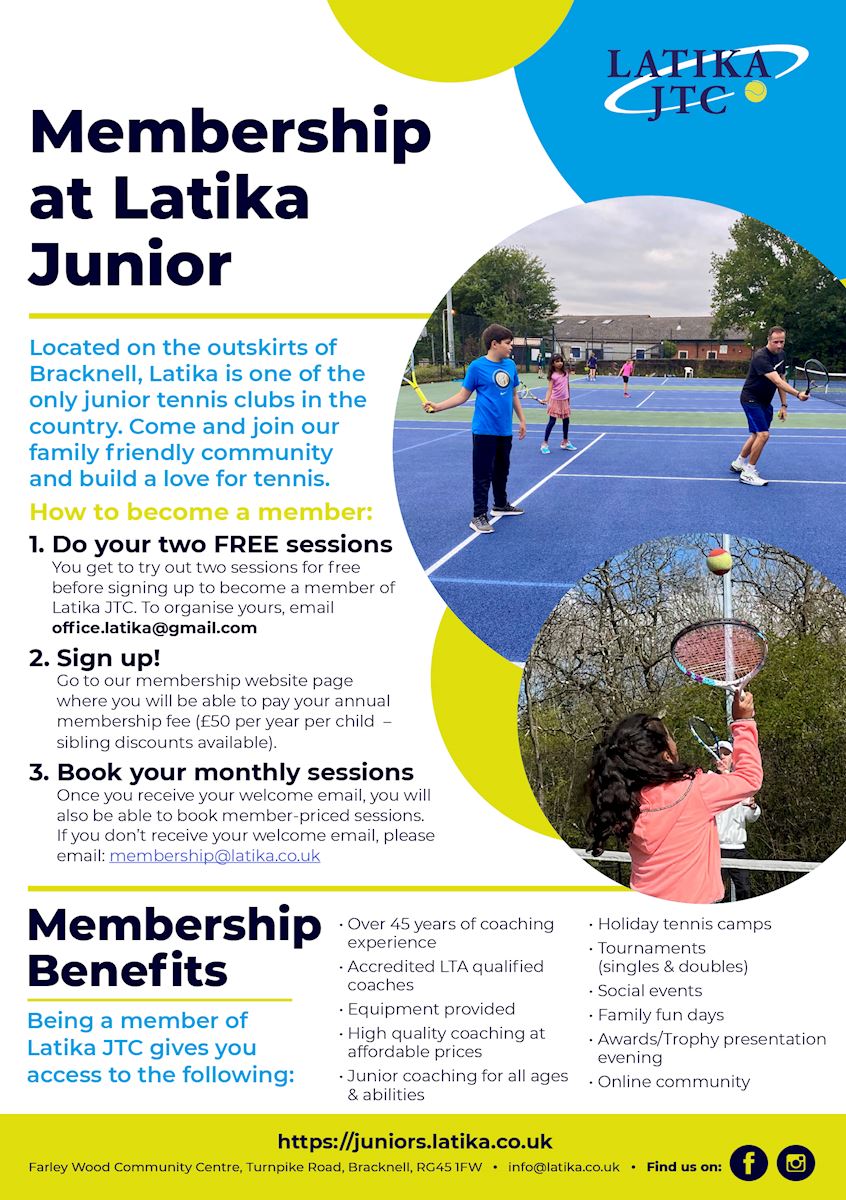 All players are required to become a member of Latika Junior Tennis Club in order to receive any coaching following the initial trial period. In addition, you will receive entry into our Wimbledon ballot, lower-priced club sessions, the ability to join in with our social events, play in our internal club competitions and external leagues. You will also be able to book the courts (outside of the club timetable) to practice and play in your own time. It is a requirement to become a member in order to participate in lessons and squads.
What are your membership fees?
These are our current membership fees, paid annually. The month you join as a member will determine the fee due based on how many months are left in the membership year (which starts in July and ends in June)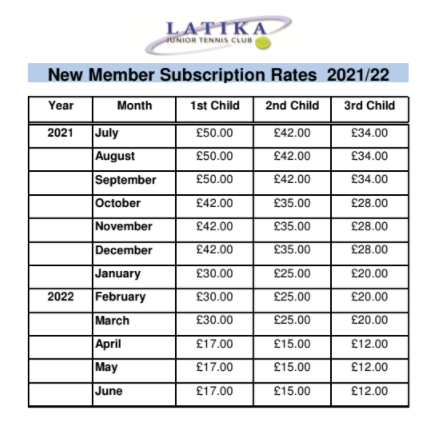 I have signed my child up as a member but only seen non member pricing on the site.
You will only see the membership pricing if you are logged in and checking out. If you add the session/s to your basket and go to the next stage of the booking process, you should then see the membership pricing. You might need to select "Switch to member" under your child's name to update the pricing.
Who do I contact if I have a question about my membership?
Please email [email protected] if you have a query related to your membership not answered in the above FAQs.