Facilities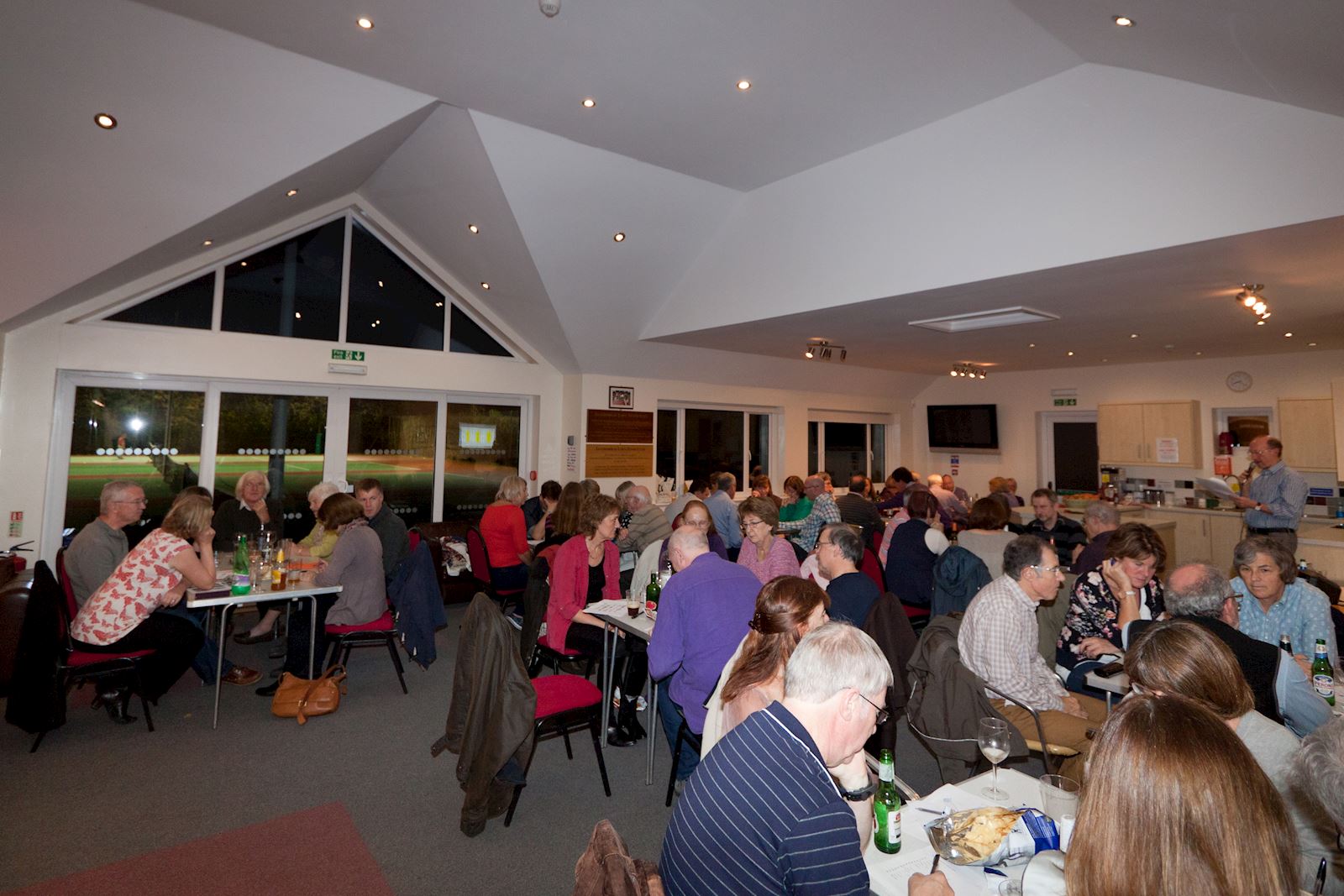 In addition to our four tarmac courts and two articifical clay courts, we have a great clubhouse.
This was opened in 2012 and is light and airy and a super venue for social events. In addition to the changing rooms, there is a kitchen area and a bar. The main hall is furnished with comfortable sofas and small tables with chairs. There is wifi and a tv. The patio doors and big windows make it easy to see the action on the courts. To the side there is an outside social and barbecue area that was constructed in 2020. This is a great place to relax after play, for team suppers and for social events.
Our location in Cannon Grove recreation ground is attractive and also convenient with an adjacent car park.
The picture shows one of our very popular quiz nights.