PAY AND PLAY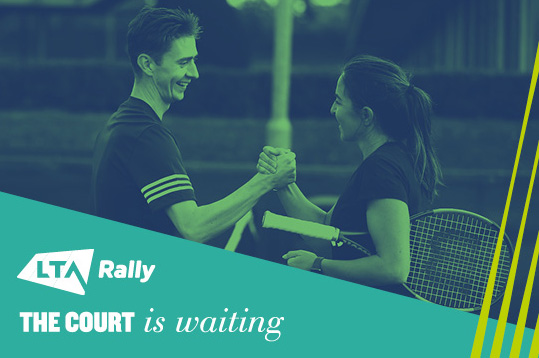 Pay & Play
Non members can Pay & Play for £5 for 1 hour.
Bookings are made for courts 1 and 2. You will be emailed a code to access the courts.If the £5 in darker grey text is not showing on the time you want then the court is not available for Pay & Play.
You can book 3 days in advance. Only one booking in a 3 day window.
You can get a refund for Pay and Play bookings if you decide to become a member. Benefits of becoming a member can be found here.
To book your court, go to the Court Booking Tab. click on the court you want and follow the links that will appear.
You will need to register, pay by card and provide your email address.
If you intend to play more than once you may find it quicker and easier to book by using the ClubsparkBooker App mobile phone.
Detailed instructions are shown below.
Return to Court Booking
If there are any problems please email [email protected].
Detailed Instructions
On a web browser call up the ClubSpark web site https://clubspark.lta.org.uk/MarlboroughTennis
Navigate to the Court Booking page.
Once on the booking page, navigate to the slot that you would like to book. This will be on either Court 1 or Court 2 as these are the Pay & Play Courts. If the court you want is available for booking as Pay & Play you will see £5 showing in darker grey text.
If £5 in darker grey text is not showing this will be because either
you can only book 3 days in advance and so you will have to wait until you are within the 3 day window to be able to make the booking, or
after one booking you have to wait 3 days before you can book again.
Left click on the court and time you have chosen and if the £5 showing in darker grey text is showing then you will get a popup window to make the booking.
You will need to create a log in and pay by debit/credit card.
You may be prompted to accept some terms and conditions, please do so, they are required for you to be able to book the court.
It is essential to provide your email when you register your log in as it is by email to the address you have provided that you will receive the confirmation of your booking and the instructions of how to gain access to the court.
Remember to sign out when you have completed your booking.
Please do follow the instructions on your confirmation email and help us to take good care of our courts.
Clubspark Booking App for Android
Thank you.
Enjoy your Tennis.