Club
I Play 30 - a big THANK YOU from Liss Infants School
Mon, 26 Jul 2021 00:00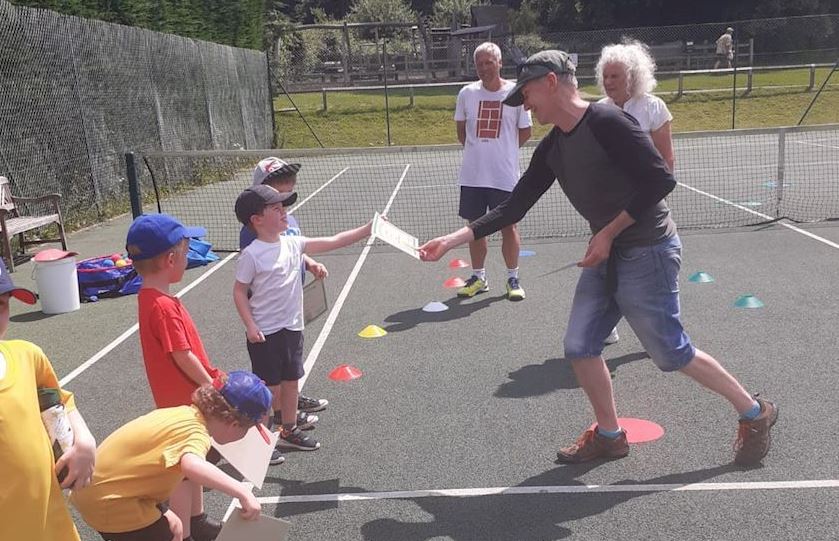 Drinks and sun-cream were in demand at the last I Play 30 Session on the hottest day of the year so far where the Club received a big thank you from Kingfishers Class for organising and hosting the sessions.
The free sessions, incorporated into the school day, began on 22nd April and were organised with the help of the tennis charity Bright Ideas for Tennis and specifically designed for participants with learning, sensory and physical disabilities. The collaboration with Liss Infants School SEN unit is the first expansion of the programme into Hampshire and the South West.
Emily Aston, Assistant Headteacher in Charge of resourced provision at the school enthused, "The children loved the programme and became really excited about coming – it has helped develop their self-confidence, self-esteem and gross and fine motor skills and we have been able to build on this back in the classroom"
The sessions were run by coach George Manley with support from a host a of club volunteers throughout the 14 weeks including regular support from Jane, Delia and Andy.
The Club and School have briefly paused for the summer holidays and we hope to continue the program for another 6 weeks in the autumn term before taking a break for the winter and re-starting again in the summer term of 2022.
The aim is to ensure that the programme is sustainable and can be funded in the long term.
One funding stream already set up by the Club is the EHDC Community Lottery. The Club is a named good cause in the local lottery and all club income from the lottery is ring-fenced to support this and other free outreach programmes for schools in Liss and Greatham. You can support the programme by purchasing a lottery ticket from the club here.
If you would like to more information about the programme or would like to volunteer when it re-starts in September then please email the club at [email protected].