Playing for a Team at RLTC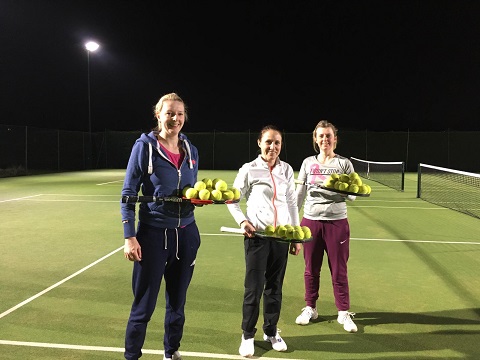 RLTC has a range of Teams playing interclub tennis in the Wilson Surrey Leagues. Ladies and Mens Team Weekly Training Sessions are held in the evenings with our coaches and the midweek ladies team has a training session on Thursday mornings.
To get involved, contact one of the coaches or team captains.

Teams and contacts
Ladies 1 - Laura Ritchie
Ladies 2 - Annabel Grant
Ladies 3 - Amanda Kean
Ladies Midweek - Sue Manley

Mens 1 - Iain Ure
Mens 2 - Oliver Pimblett
Mens 3 - Tony Hall & Adrian Guerrero
Mens 4 - Phil Norris and Andrew Northern
Mens Midweek - Tony Hall
Michael Jones (Head Coach). Tel: 07976 228075
Team Squad Coaching Summer - Schedule (May to September)
Combined training: Thursdays 19:15 to 20:45pm on the Tiger Turf and Front Grass Courts.

Team Squad Coaching Winter - Schedule (October to April)
Ladies and Mens training on alternate Thursdays from 19.00 to 21.00 on the Tiger Turf.