TEAM TRAINING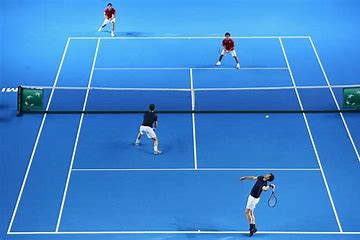 TEAM TRAINING
At Dulwich Ltc, we have a total of 16 teams including 5 ladies teams and 7 men's teams competing in the Southwark leagues, Surrey leagues and the summer season Aegon team tennis competition.
We offer the opportunity to our players to represent the club through competing in our teams.
Team trainings are keys to strengthen team spirit, bring your level up and getting to know your doubles partners better. It is no coincidence if the best doubles team in history are twin brothers.......
Those sessions will focus on tactics and skills related to the doubles game.
Come to sharpen your tennis.
The team trainings are:
-Monday from 7pm to 10pm for ladies team and Men's 4th to 7th
-Thursday from 8.30pm to 10pm for Men's teams 1st to 3rd
- Saturday from 12pm to 1.30pm for Men's teams 4th to 7th
A drop-in doubles session is also running on Tuesday nights from 7 to 10pm
If you are interested in joining a team, please get in touch with Head Coach Sebastien who will forward your query to the relevant team captain.
We look forward to have you training hard.