Performance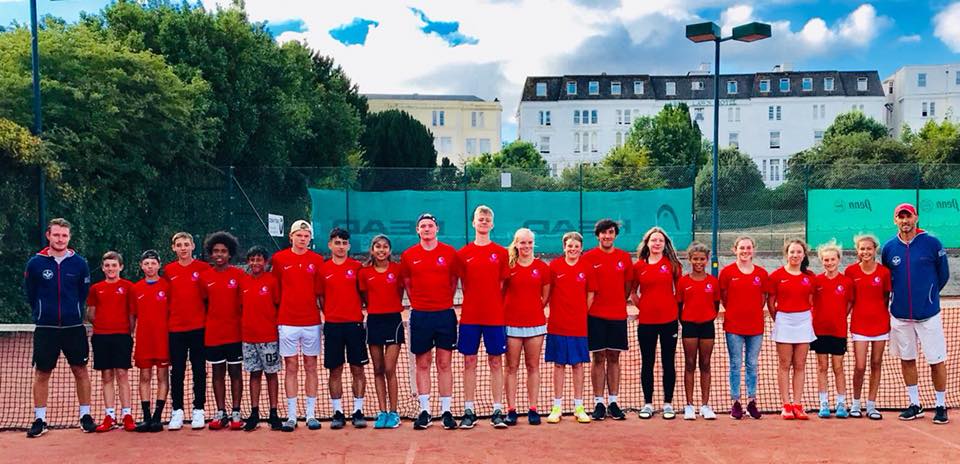 We offer intensive training, competition preparation and support all in one. Paving the way from Northamptonshire county training through to regional, national training up to a university scholarship in the USA. All programmes are bespoke to each player, depending on the athlete's current requirements, goals and ambitions.
A Players programme should consist of weekly individual lessons, squad training and monthly competitions
Our guide for each ball colour is below
Mini Red 30 Minutes individual, 2 hours squads and 1 monthly competition
Mini Orange 1 hour individual, 3 hours squads and 2 monthly competitions
Mini Green 1-2 hours individual, 4 hours squads and 2 monthly competitions
Yellow Ball 1-2 hours individual, 7-8 hours squads and 2 monthly competitions
Sessions will be reviewed every half term and players will move based on performance in sessions and results in competitions.
Individual player development is at the heart of our programme. This starts with developing a strong all-court game and then working toward a clearly defined world-class game style. We want to ensure expectations of what it takes maximise their full potential from mini red to major tournament success
What you will do?
Punctually
Full commitment every session
Bring a drink, a racket, a skipping rope
What we will do?
Continue to deliver a high standard of coaching, intensive training and having high expectations for everyone.
Support with programming and tournament schedules
For any more information please contact our Director of Tennis, James Haley for more information 07747785344