Private Coaching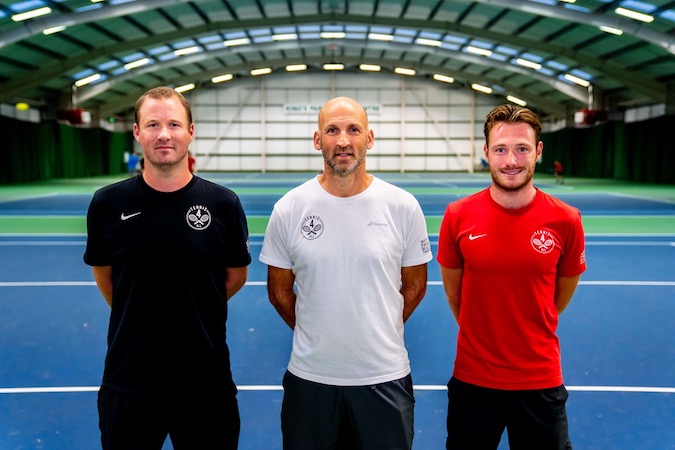 Would you prefer individual coaching? Do you have a friend or two that you want to have lessons with? Do you want to fit in some extra time with a coach alongside attending our courses?
Private lessons are a great option.
It is best to discuss your options directly with a member of our coaching team. If you are new to us, James and Tom are always happy to point you in the right direction or pass your details along to a member of the coaching team. If you already know the team, have a chat with a coach to find out more.
James Haley – Head Coach
LTA Level 4
PTR - Professional
Over 20 years of experience of coaching all ages and abilities
U14 & U18 County captain
Individual Coaching Rate £34 per hour
Tom Stevenson – Head of Development
LTA Level 4
RTR - Mark of a Pro
Coaching for 15 years and working with players from 3 years upwards
8&U and 9&U Northamptonshire County Coach.
Contact Number : 07725052121
Steven Morris
LTA Level 3
PTR – Professional
Over 20 years experience
10U Girls and 12U Girls Northamptonshire County Captain
Ollie Reis
LTA Level 3
Dallington A Team Player
Imogen Allen
LTA Level 3
Northants Ladies and Dallington A Team Player