The History of Bangor Tennis Club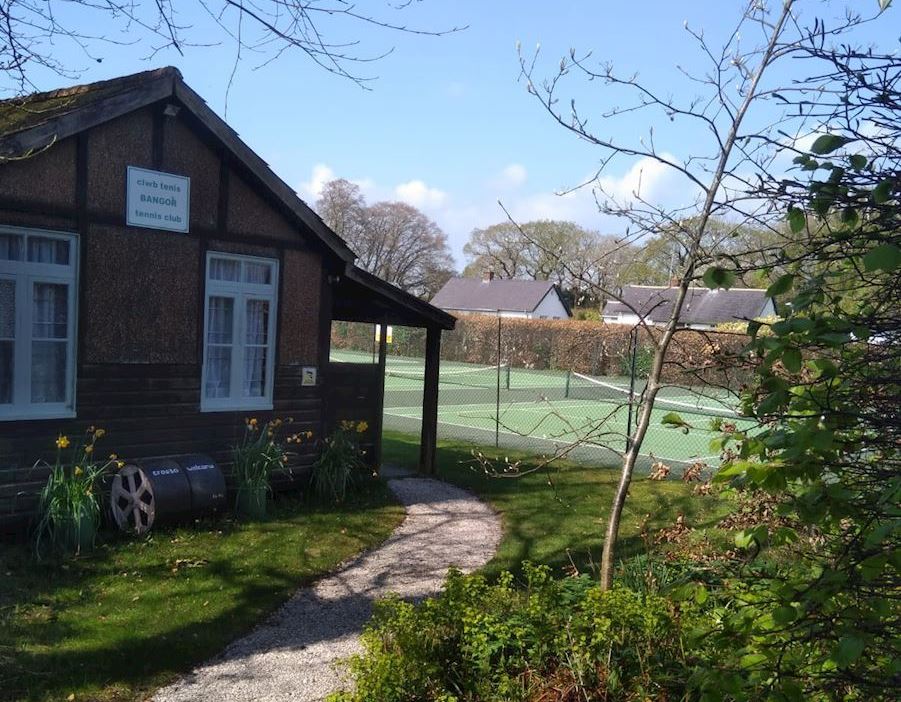 Bangor Lawn Tennis Club was formed in 1924. Previously, it had been a private club called Glyndyl (after the first names of the owners, Ioan Y Glynne, a prominent local solicitor, and his wife, Dylis). There were only two courts at this time, but a third court and the pavilion were added in 1926.
Club nights were an early feature of the club. Members wrote their names on a slate on arrival on club evenings to ensure that everyone played in turn. The courts were made up of grey shale, a surface similar to clay courts, which required frequent watering, rolling and brushing, and, for many years, the club employed a groundsman who looked after the courts and the surrounds.
There were many clubs in the vicinity at that time, and matches were regularly played against teams from Penmaenmawr, Menai Bridge, Caernarfon, Holyhead and UCNW.
In the 1930's Bangor regularly reached the final of the North Wales Inter Club championships, but were usually beaten by Prestatyn LTC. The club carried on functioning during World War 2, but all matches were cancelled. It was at this time that members were first allowed to play on Sundays.
After the war the club grew rapidly – the membership fee set for the1948/9 season was £1-15 shillings, which rose to £2-5 shillings in 1953.
Junior coaching was introduced in the 1950's, when a Monday evening was set aside for juniors to learn to play. Senior club tournaments were held annually. Typical prizes for the era were a cup each for the winners of the men's and ladies' singles and cufflinks and a brooch for the runners up.
By the 1970's there were sessions held every evening, with end of season tournaments proving very popular. At that time, the courts were resurfaced with 'gra-green', a sort of tarmac with a topping of grit at a cost of £3,000. The club received a grant from the Sports Council for Wales and a loan from the LTA to fund this project. However, these courts were not a great success, and soon deteriorated.
In 1981, the grit was taken away and a bitumised paint applied to the surface, which kept them going for a little while longer. They were completely resurfaced again in 1987 with Tennisquick, the present surface, at a cost of £20,000, again with help from the Sports Council and a grant from Arfon Borough Council. More recently the courts have been repainted in 2013 and then again in 2019.
The current committee are keen to maintain and improve the club and its lovely facilities. In the early autumn of 2020 we installed an automatic gate to facilitate coded access to the courts. We received help from the LTA to fund this project which finally allowed us to offer a secure 'Pay and Play' option to non-members.
Plans for 2022 include replacing our old clubhouse and looking ahead to our centenary year in 2024.