Club
Nominated for Tennis Wales Award
Mon, 08 Feb 2021 00:00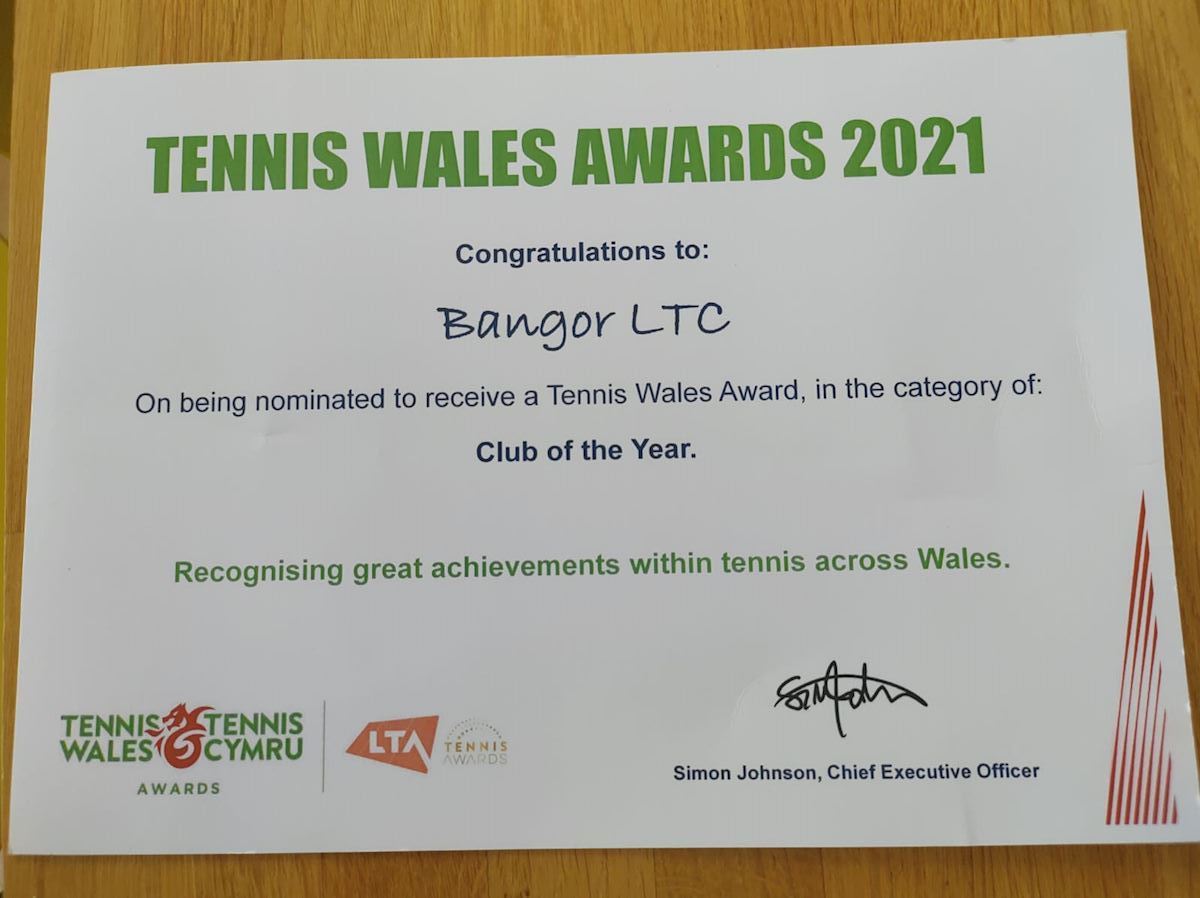 Some fantastic news arrived in the post today!
Bangor Tennis Club has been nominated for the Tennis Wales Awards in the category of 'Club of the Year'. We don't know who nominated us but we'd sure like to say thank you to them. Thanks are also due back to the LTA and Tennis Wales for all their help and support over the last 12 months. It is with their help that we have grown our membership, adopted the ClubSpark software and installed a smart new electronic gate - as soon as we're allowed out to play after the lockdown we'll be bringing a super new programme of tennis opportunities to the City of Bangor and surrounding areas.
Happy days.

Oh ... and keep your fingers crossed!