Berwick Tennis Club Online Court Booking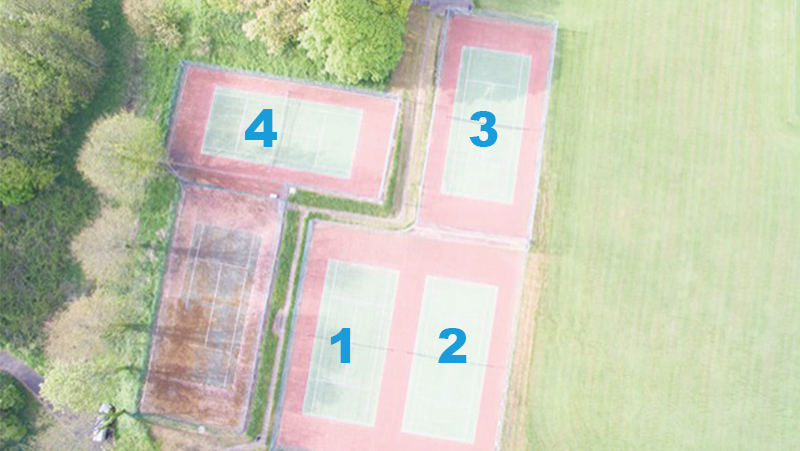 Berwick Tennis Club members and non-members can book courts online using the LTA's ClubSpark website portal.

To book a court, members and non-members will first need to register on ClubSpark (or be registered with the LTA).
Members can book courts FOC. Non-members can hire the courts from £5 for a one-hour session or £10 for two. The following simple rules apply:
Courts can be booked up to 14 days in advance.
Individuals are restricted to booking a single court per day.
You can only book one court at any one time. If eight of you are playing, two people will need to book a court each.
Courts can be booked in one-or-two-hour sessions.
When booking a court, please select the time that you want your session to start and finish and the court you want to play on.
Please vacate the court if another player has booked that court at a specific time and is waiting to come on. You can only finish the point you are playing.
If a booking is no longer required then it should be cancelled as soon as possible so that others can book the court
After submitting your booking request you will receive a confirmation by email.
Members inviting guests to play are responsible for collecting payment from their guests.
Non-members can access keys via a key safe on wall of the pavilion next to the courts. The code is included on confirmation booking emails. The key must be returned to the key safe after accessing the court.
Berwick Tennis Club reserves the right to remove the booking facility from individual members if the booking system is not used appropriately.
All players using the courts agree to abide by the club rules, our code of conduct and our court booking terms. They can all be found online at our website.
Please keep the court gates closed at all times and ensure they are locked when leaving.
If you want to play on the courts, it's strongly recommended that you make a booking to avoid disappointment. Please note that there are times when the courts are in use for coaching, club sessions, and matches and these can be seen on the court booking system.
Car parking
Tennis club members and visitors arriving at Berwick tennis club by car should make sure they park safely without inconveniencing local residents and tourists.
Anyone parking outside the Pier Maltings building should be completely off the pavement, including the white edging. Do not park over the white lines outside the front doors to Numbers 3, 4 and 7. Parking on the pavement is illegal and can genuinely make things difficult for pedestrians and residents alike.
There is ample parking beyond the Pier Maltings buildings, including public car parks by the pier and the beach.