Monthly News
Tue, 04 Dec 2018 00:00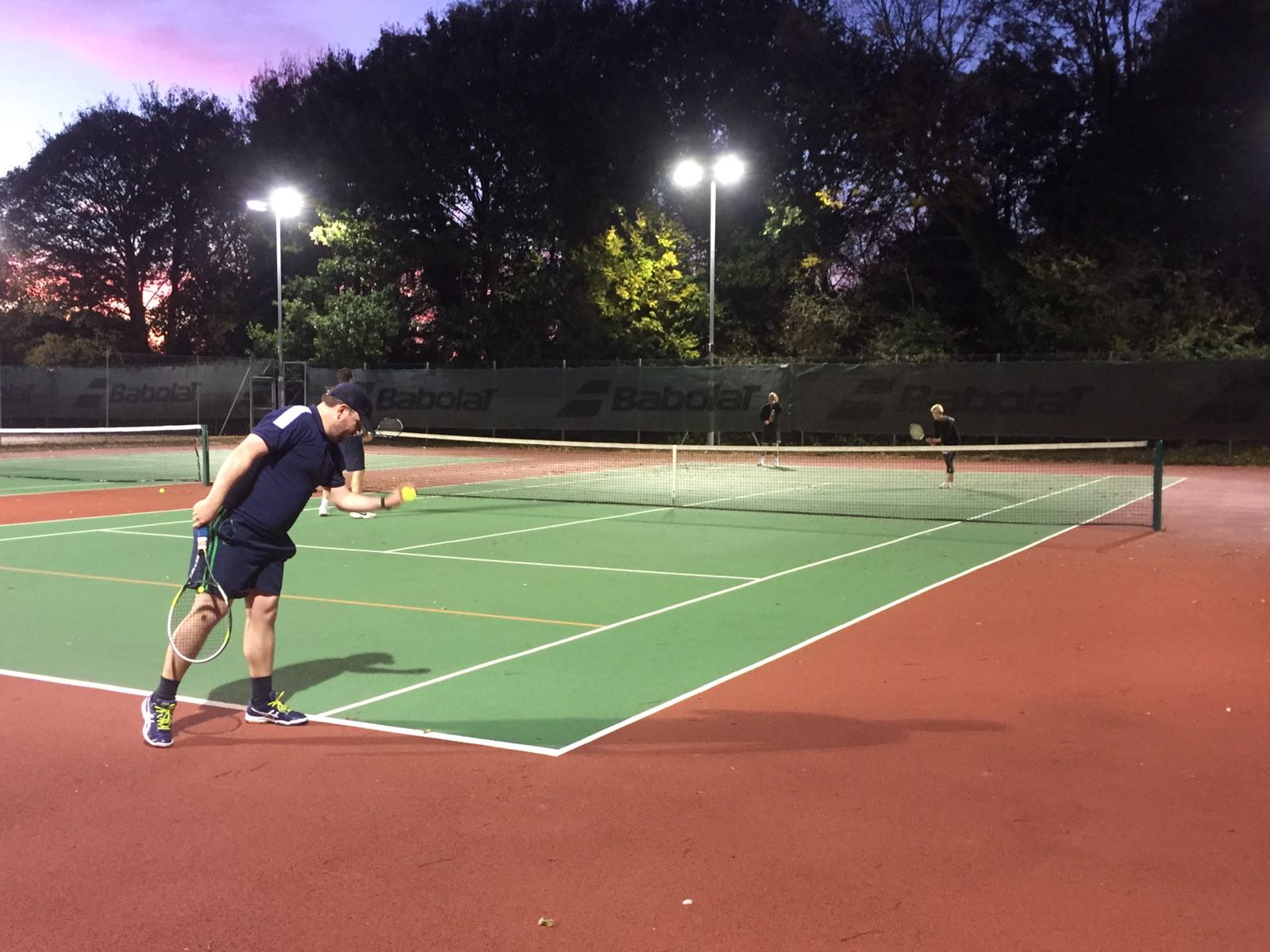 American Tournament: Our Xmas American will be held on Friday 28th December 1-3pm. Come along, work off some of your xmas treats and enjoy a glass of mulled wine afterwards. Please see more information under PLAY for cost and what to bring.
Coaching news: All of Craig's coaching sessions will continue until 15th December. Our January news will have details of when these will begin again in the new year.
New session for men: Wednesday evenings 8 - 9.30pm. with Craig. This is open to all men who are interested in playing for the teams and would like to hit a lot of balls and have a cardio work out. Please contact Craig craig.tennis@outlook.com or Greg greg@rsgl.co.uk if you are interested.
Floodlights: Great news. We can use our floodlights 6 days a week, NOT SUNDAYS, until 9.30pm. Courts must still be used in the order of 5, 4 and then 3. Conditions of use can be found under COURT BOOKING.
Wimbledon Opt in: The deadline to opt in to the 2019 Wimbledon ballot is 22nd February. Please see our WIMBLEDON tab for more details on how to do this.
Winter League: Our latest tournament finished last night. Thank you to all those 40 members who were involved. For results please see under PLAY. Our next tournament is planned for February. Please contact Gordon if you are interested in running this.
Facilities update:
Our new project to lower the fence next to court 1 to enhance the viewing experience, is scheduled to begin on Monday 10th December and should last 2-3 days. This may effect play on court 1.
In November a working party filled in the holes in the road (which have already reappeared), fixed the gutters and partially repaired the base concrete at the hitting wall although more needs to be done here. The back drops were also taken down to allow for the winter sun to get onto the courts and melt any ice and frost quicker.
Jobs for the future include cutting back the overhanging trees in the car park and down by courts 4 and 5. Martin is also currently sourcing some scoreposts.