Monthly News
Sat, 04 Aug 2018 00:00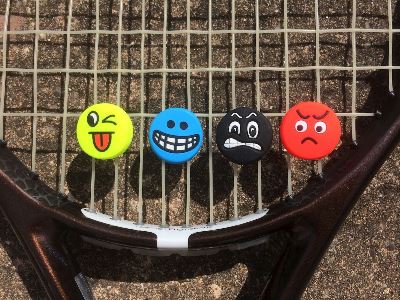 For Sale: The club are selling some durable, good quality, silicon vibration dampeners for £2 each. Any profit will go towards new tennis balls. There are two additional colours to those above and many other faces to choose from. We are selling these on a first come basis so if you would like more information and a picture of all of the choices, please email rebrose11@sky.com
Junior news: On the 15th July we held a internal tournament for our Junior Orange players at the club. We had 8 players attend the event and everyone played lots of matches all in a great spirit. All of the players that played in the event came through our Saturday coaching program and kudos goes to everyone that has brought these players through to this point, this was the first competition for the majority of these players so well done to all.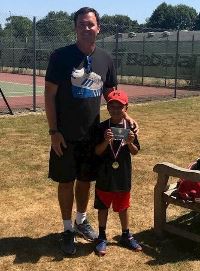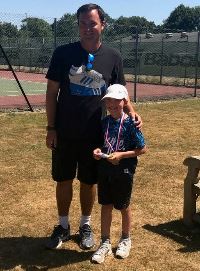 As with all tournaments we had to have a Winner and this went to Nathaniel Bevan. Second place went to Harry Bocker and third place to Blake Final. Everyone else that took part all performed fantastically well and definitely learned a lot by taking part in their first tournament. If you would like to enter a future competition please email myself craig.tennis@outlook.com to register your interest and for further information on upcoming events either internally or eternally that are occurring at B.F.T.C.
Our new junior tennis program is being built as we speak. We will have sessions on Thursdays and Saturdays. If you are interested in taking your child's tennis to the next level email your interest to our Head Coach Craig Blythe at craig.tennis@outlookcom. The new term will begin on theSaturday the 8th of September. More details will be released soon.
Also the Club has agreed to host a series of LTA sanctioned Junior Tournaments over the next few months. These are a great opportunity for our juniors to come and watch some good standard junior tennis. Please click on this link for more information: https://drive.google.com/file/d/1hPfRu1e6icQPBXrki1njS75dRp6Cr_c3/view?usp=sharing
Nick Leighton's role: After as many years as anyone can remember Nick Leighton is handing over the role of Club Coach to Craig.
Nick continues his role of CEO at Halton and will continue on the committee of B&FTC. This is great news as we have relied on his sage advice and tennis experience over many years. Hopefully we will continue to see Nick, albeit on a less regular basis, but will still be able to access his Halton contacts to ensure we get the best deals we can.
Our sincere thanks for his tireless contributions to the Club and his support of this and many previous committees.
WDTL Matches: We are coming to the end of our external match season in the Watford District Tennis League and have had some great success. The Men's A and Men's B team and the Ladies A team all finished top and will be promoted so well done to them. Please see our PLAY > MATCH FIXTURES tab for the latest. The WDTL link on this page will take you to their website if you would like to see the individual tables. Our web page will be updated with final placings once all the matches have been played.
Social Court use: Just a reminder that Club Champs matches should not be played during social times. Saturday mornings are now free until the beginning of the new school term. On a Weds evening, courts 1- 3 are booked for social from 5pm until dark. Courts 4 & 5 are booked for social until 7.30pm but can be used from 7pm if they are available.
Recycling: Just a reminder that the recycling bins inside and outside the clubhouse are for recyclable materials only. This does not include food or film/cling film lids. The other bins should not contain anything that can be recycled. If you are unsure what can/cannot be recycled in Dacorum, please click on this link: http://www.dacorum.gov.uk/home/environment-street-care/recycling-refuse-waste/household-waste-recycling/blue-lidded-wheeled-bin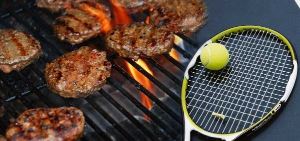 American: Following the success of our last American and BBQ, we are holding another one on Bank Holiday Monday 27th August 5pm. Please see PLAY for more information.
October social: Kevin Wilks has kindly offered to organise a club social in October- watch this space! If you have any ideas or offers of venues/ services, please contact kevin.wilks@finres.co.uk