Captains' Area
ITF World Tennis Number and Playing Orders - Clarification

Read more on ITF World Tennis Number and how it works HERE
---
Berkshire Summer Leagues 2022 Draws & Fixtures are now available:
---
League Organiser Details
---
---
---
---
Understanding your LTA ranking
Your LTA ranking measures where you stand in your county, region and nationwide – we've put together a quick guide to help you understand how yours is calculated. Everything you need to know about the LTA Ranking system.
---
Berkshire Leagues - Data Protection/GDPR Policies
All Berkshire leagues team captains' contact details will be protected and accessible only by using a clubs' unique login details. Previously, login details were only used to enter results.
---
Match Day Hospitality Winter League 2021/22:
Post-match hospitality - refreshments should be offered as usual, if possible, but there is no obligation for clubs to do so or for anyone who is unhappy with this to stay after the match. Please do, however, discuss this with your opponent when arranging your match ((1/10/21)
---
Login to relevant league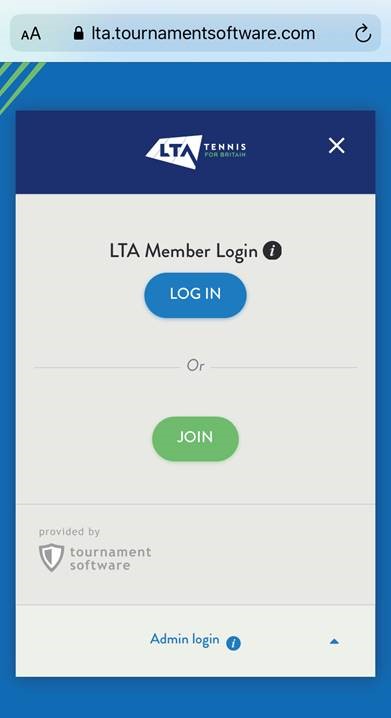 Please ensure venues click on the 'Admin login' option (bottom of the page) using your club's unique login details (same as enter results online) and NOT the LTA Member Login, otherwise the club login in details will not work.
How to Enter Results Online (Document) or a Short Video
Please ensure your team players are linked (affiliated) to your club otherwise their names will not appear.
Submit a Result:
Useful Links:
Download a copy of the Berkshire League Rules:
---
LTA Safeguar for League Matches
At a league or county match, the hosting club is responsible for the safeguarding plan and risk assessment of the event they are running. The visiting club/county/school will be responsible for the safeguarding plan and risk assessment around their involvement in said event.
---
Useful Informaiton :
---
Passing of Dr John Crispin Dixon In memory of John Dixon: JustGiving fundraising page for disabled tennis players to help them to play a great sport - Dan Maskell Tennis Trust
Chair of Berkshire League Committee (1952-2020)
John Dixon won the LTA prestigious Meritorious Award