Register visitors with Clubspark
The club welcome friends and extended family members to come along and try our courts. All members (except Minis) can invite visitors to play at BBLTC. The following rules apply:
maximum of 3 visitors on any one occasion
no person may be a visitor more than 3 times in any membership year 1st April to 31st March (regardless of which BBLTC member they attend with)
If you wish to bring a visitor, they are to be added to your booking by clicking the 'advanced option' when making the booking. (see picture below)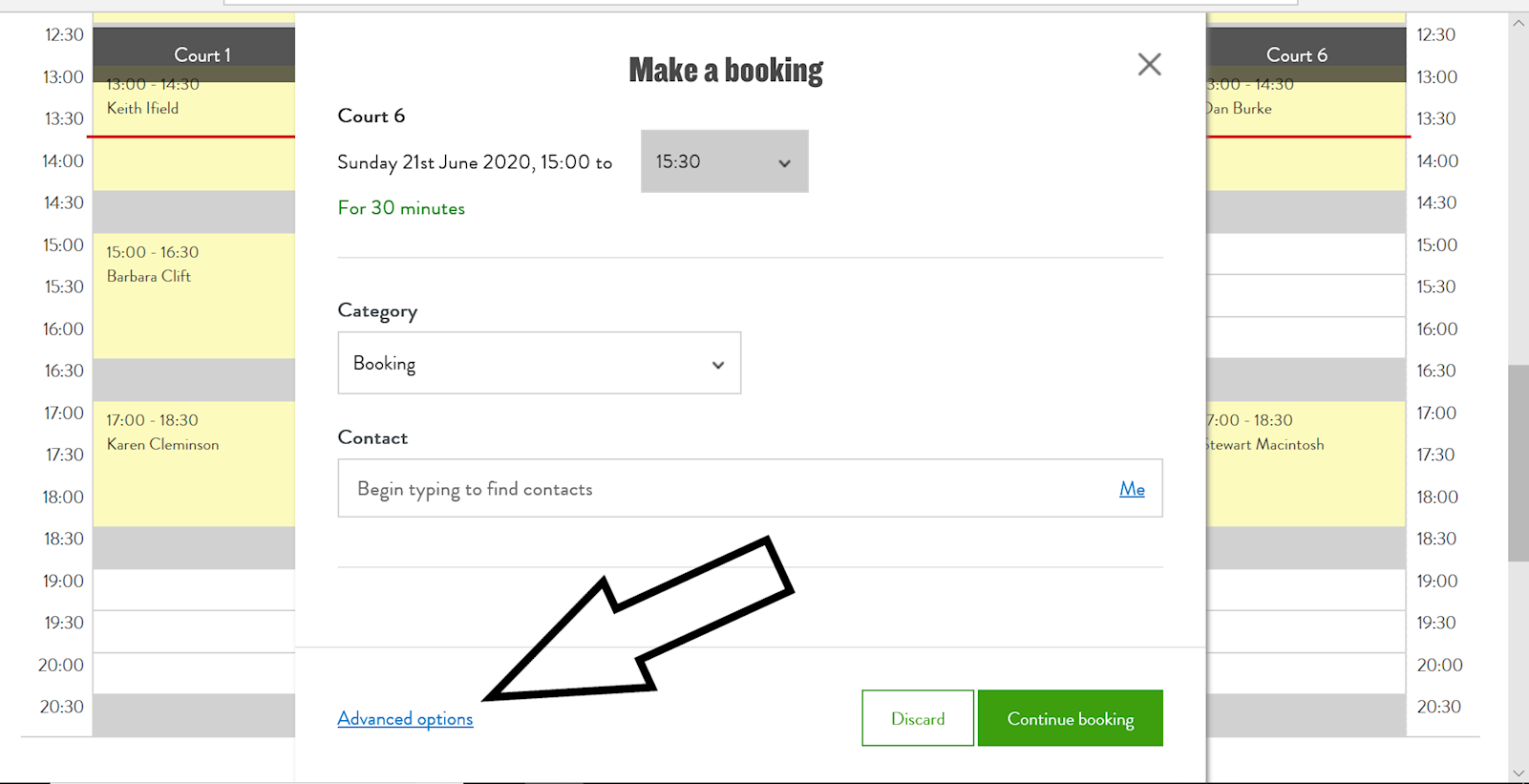 The visitors name can be searched for (if they have previously been registered) or they can be registered by clicking 'add new contact' (see pic below)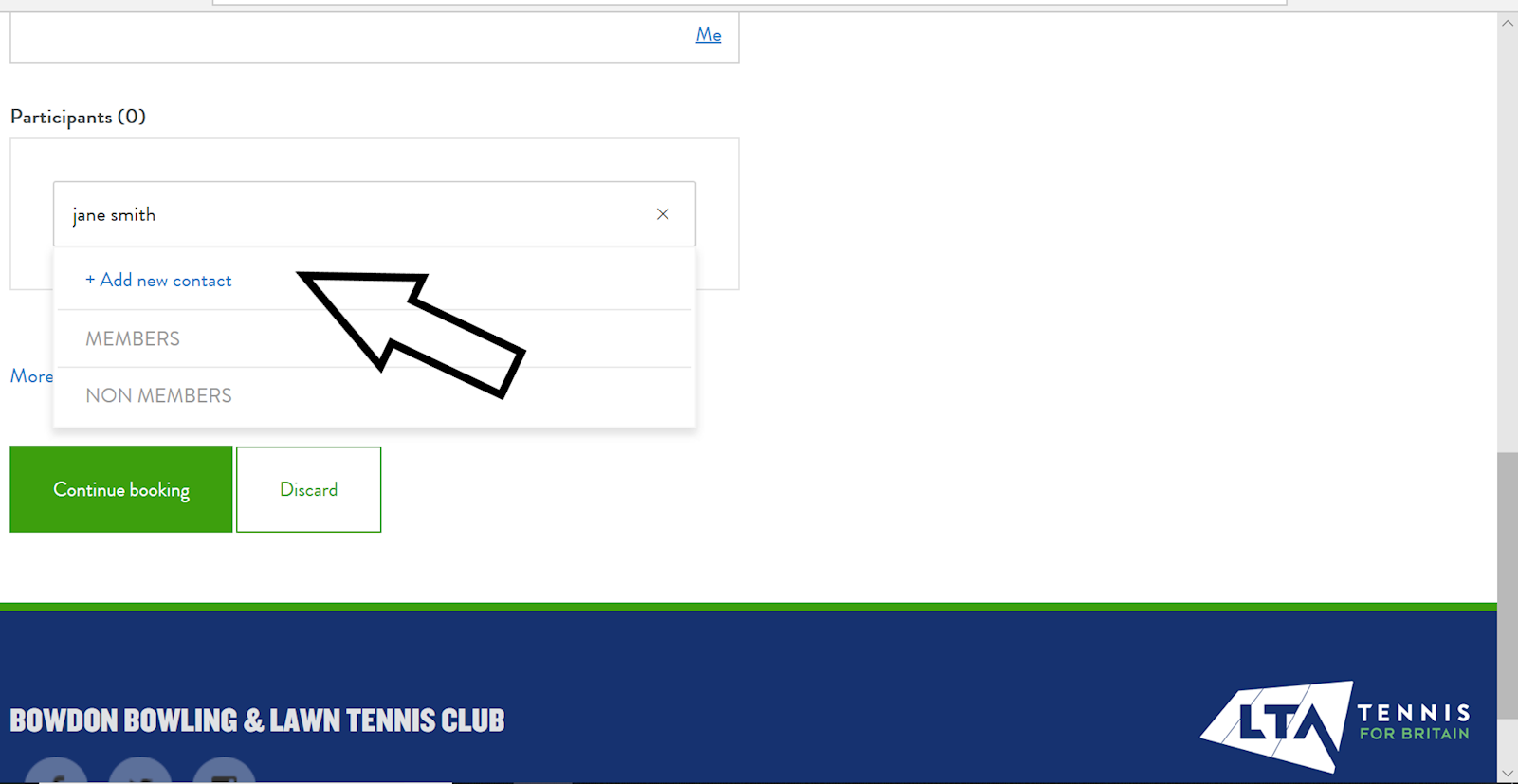 If the visitor has not previously registered, enter the visitor name and contact details in the fields required.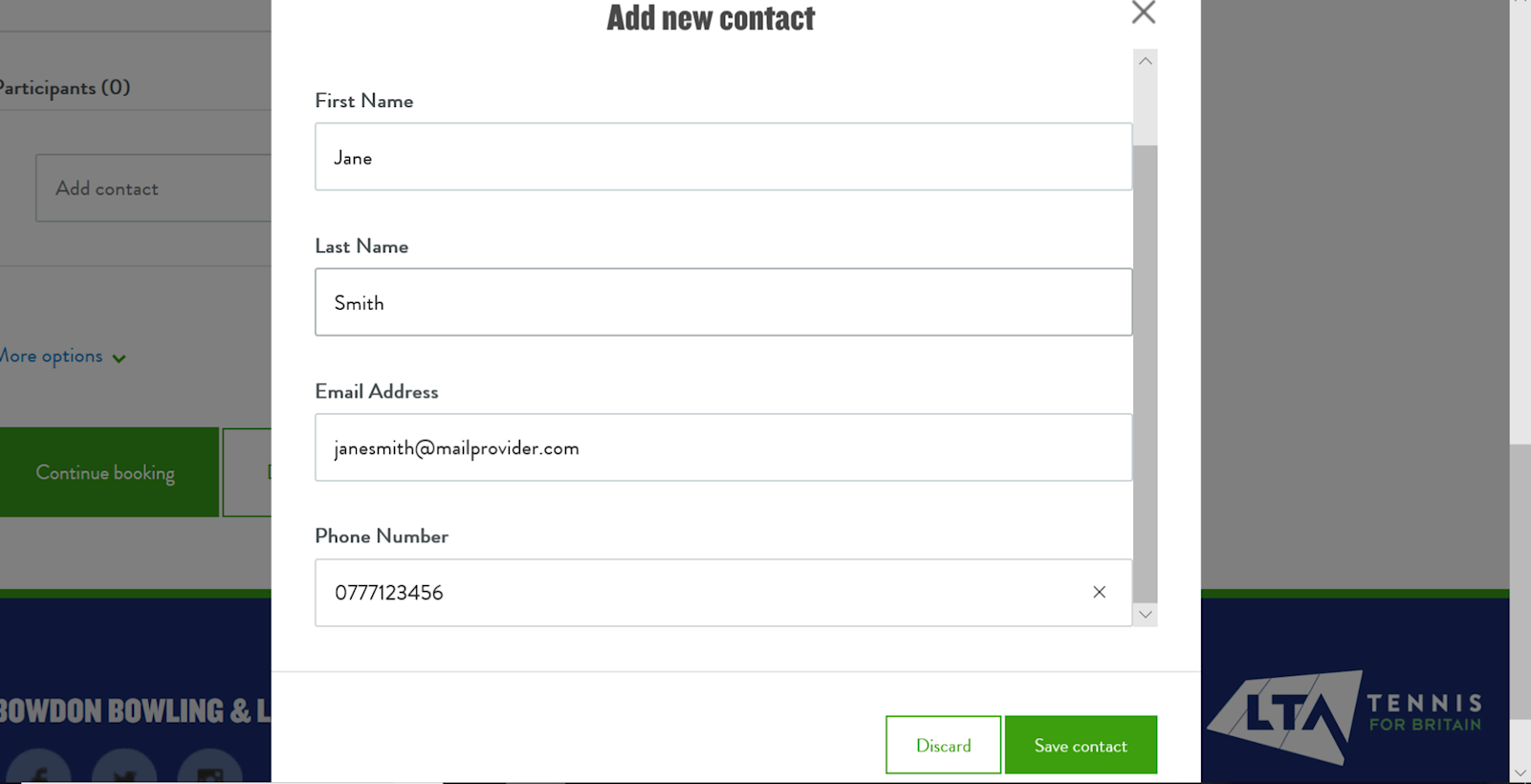 Alternatively, prior to playing, members are to email or text the Membership Secretary with the name of the guest(s) they are playing with. Email [email protected] or text 0795 144 1812.
Please note that the clubhouse Visitors' Book is no longer in use and members will not be able to sign guests in using this method.