Competition
Club Tournament 2020
Fri, 31 Jul 2020 00:00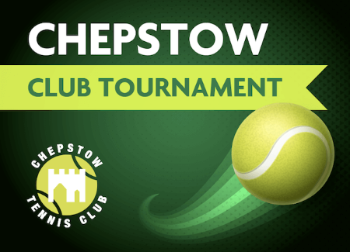 THE TOURNAMENTS:

* Men Singles
* Ladies Singles
* Men's Doubles
* Ladies Doubles
* Mixed Doubles

All entrants must be aged 16+.
Closing date for entry: Sat 8th August

The format due to time constraints will be a straight knockout, best of 3 sets (if both parties agree before the match then a third set can be played as super tiebreak to 10). First-round losers will play a 2nd plate match against the other losers from that part of the drawer. This means that every pair or entrant will get a minimum of 2 matches.
THE DRAW
The draw will be made & published on Sunday 9th August with the tournament set to start on 10th August 2020.
TOURNAMENT SCHEDULE
All Round matches, quarter-finals & semi-finals are all to be completed by Thurs 24th Sept

THE FINALS - 26-27th SEPTEMBER
The finals are to be played on the weekend of Sat 26th / Sun 27th September. There will be a celebratory BBQ on the Sunday (weather permitting).
SATURDAY 26th
1pm - Ladies Singles
3pm - Mixed Doubles

SUNDAY 27th
10am - Men's Doubles
From 2pm - Men's Singles & Ladies Doubles

PLEASE NOTE:
Every attempt should be made to complete matches by the dates above. If you are unable to make one of the deadlines, contact should be made with opponents within 3 days of the start of the tournament or completion of the previous round in order to advise and resolve.

HOW TO ENTER

The tournament will be run through 'Playwaze' so all participants can easily view, enter results and see the drawer without the requirement to email or message. Further instructions on how to use will follow with the publication of confirmed entrants and the full draws.

If you would like to enter any of the above Club Tournaments, please email [email protected] with your full name, the category you are entering, and your partners name (if applicable).