Club
UPDATED LTA CORONA VIRUS GUIDANCE
Mon, 01 Jun 2020 00:00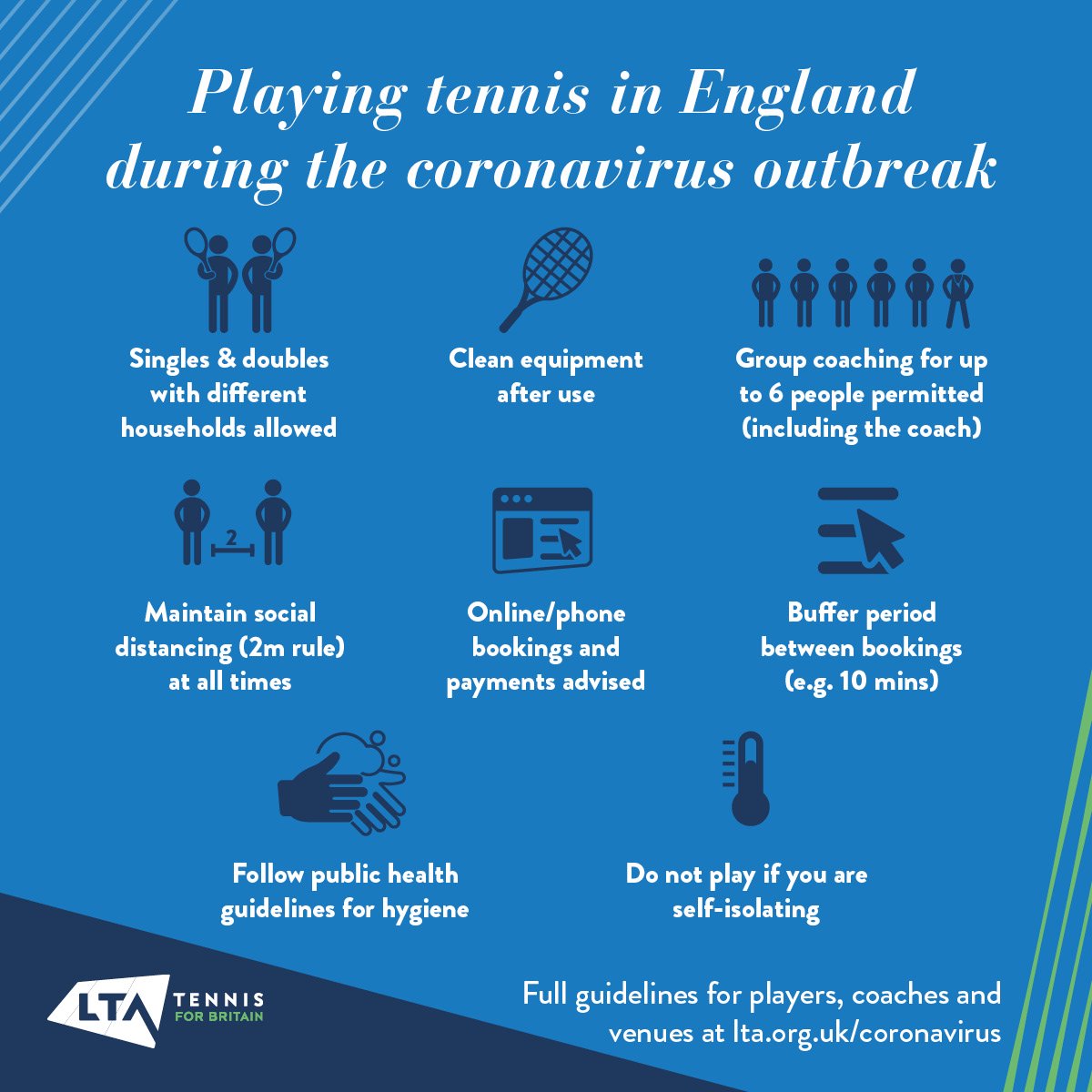 THE LTA HAS SENT OUT NEW GUIDANCE TO TENNIS VENUES/COACHES/PLAYERS TO BE IMPLEMENTED FROM MONDAY 1ST JUNE.
-SINGLES AND DOUBLES ARE NOW ALLOWED ASLONG AS SOCIAL DISTANCING IS MAINTAINED. (all 4 players can be from different households)
-GROUP COACHING IS NOW ALLOWED WITH SMALL GROUPS OF 6 PEOPLE INCLUDING THE COACH. AN UPDATE ON THE RETURN OF GROUP COACHING WILL BE RELEASED IN THE COMING DAYS.
-PLEASE ENSURE YOU WASH/DISINFECT YOUR HANDS AFTER TOUCHING SHARED SURFACES AND WHEN YOU LEAVE/RETURN HOME.
-INDOOR COURTS/TOILETS/CLUBHOUSE ALL REMAIN CLOSED
IF YOU ARE SHOWING SYMPTOMS PLEASE DO NOT COME TO THE CLUB.
For full guidance for tennis players please Click Here