Club House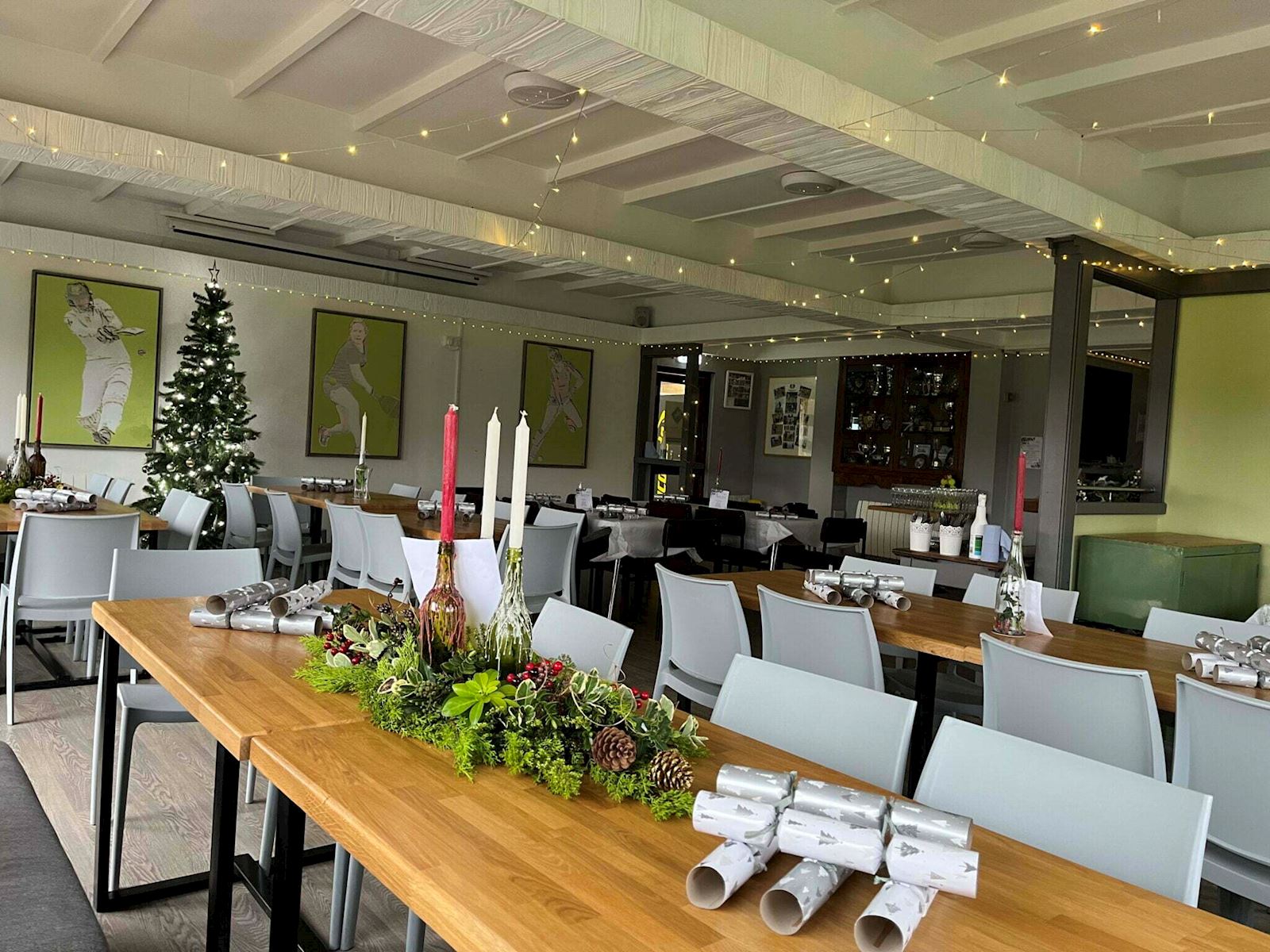 The Sports Bar has recently been refurbished and is a great place to catch up with friends over a coffee, have a post-game drink or watch live sport on a large projector screen! There is plenty of comfortable seating, free Wi-Fi for members and businesses, making it a relaxing place to enjoy a drink or bite to eat.
Our experienced team will welcome members and guests to City of Peterborough Sports Club. Our fully stocked, licensed bar is open 7 days a week. We believe in supporting local and always have 2 local real ales available.
Current Bar Opening times:
Monday to Thursday: 7pm – 11pm
Friday: 6pm – 10pm
Saturday: 11am – 8pm (event dependent)
Sunday: 12pm – 8pm (event dependent)
Children of all ages are always welcomed, and the kitchen provides food for all home teams and opposition at weekends for hockey and cricket fixtures. Thursday evenings also offer a culinary experience for those who sign up in advance.
The Clubhouse also has changing rooms and showers, as well as housing the squash courts.
Venue & Facility Hire
City of Peterborough Sports Club is an ideal place to host business meetings, company lunches or training days and can be set up to your individual/group requirements with free WiFi available. There is a large projector screen for viewing of presentations.
If you'd like to hire out our clubhouse for your business during the week, please get in touch via the form at the bottom of the page.
We can also facilitate hosting a company team building day or family day where you can hire out the sports club field (subject to availability). For more information or if your business or group want to hire any other sports facilities please contact us.