Sept Social 2021!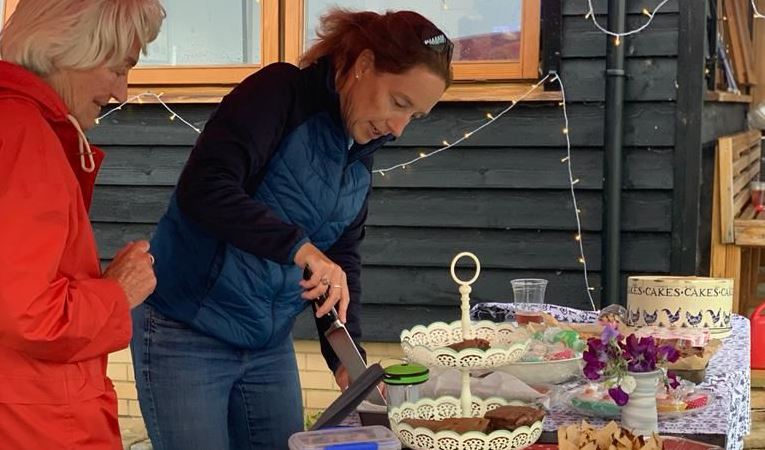 We were delighted to be able to put on our first social event of 2021 this Sept without any covid restrictions!
We were very lucky to have the Miniature Railway club next door open exclusively for our members on the night.
The amazing burgers of Steak and Honour were devoured during the evening.
We then sold some wonderful cakes and drinks and showcased our brand new Cocks and Hens Clothing Kit. It was a wonderful evening of chat, tennis, croquet and table tennis.
The event also raised nearly £500.
Thank you to all who came along and all who helped out.