Tennis Club Membership circa 1922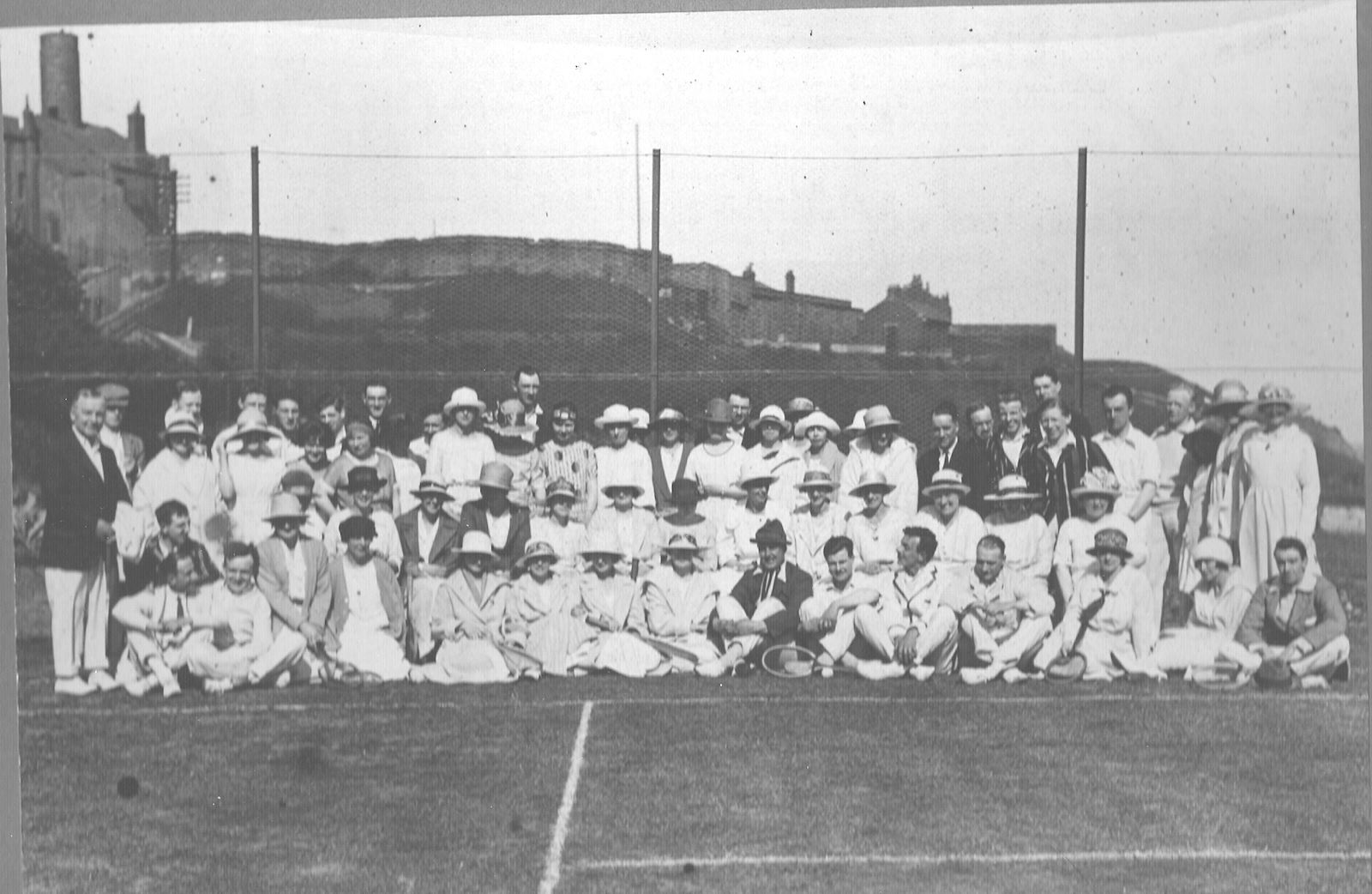 To read detailed information about Collingwood Tennis Club from 1921 to 1978 please click here
It is intended to update the 1978 booklet in time for the club centenary in 2021.
Here are some general facts from the club's history:
Collingwood Lawn Tennis Club was formed in 1921.
In 1974 a committee was formed to organise a carnival in Prior's Park during June to raise funds towards the new clubhouse. A balloon race was held with balloons reaching as far as Hungary, Austria, Germany and Poland.
The current clubhouse was built in 1975. The estimated cost was £6,196.
In 1949 calor gas lighting was installed in the club pavillion. the pavilion at that time was located in the practice wall area by the Priory Courts.
Collingwood Tennis Club will be 100 years old in 2021.
The membership of the club in 1976 was 92.
In 1943 Collingwood Tennis Club reported that the Ministry of Supply had forbidden the manufacture of any new tennis balls that year. Old tennis balls could be cleaned and reflated.The club stock was eight new balls and twenty four used balls.
1951 saw the completion of the three main hard courts.
In 1937 a new net for the one hard court was puchased at a cost of one guinea.
In 1946 an Anderson air raid shelter was purchased by the club for the storage of tools etc.
In 1973 the men's first team won group F2 of the summer leagues.
In 1958 a new water standpipe was installed for the hard courts. The old wooden cross support can still be seen today at the back of court two of the clubhouse courts.
In 1964 the ladies first team retained their place in group L.E.
The men's first team from 1949 is pictured below.