Play Guidelines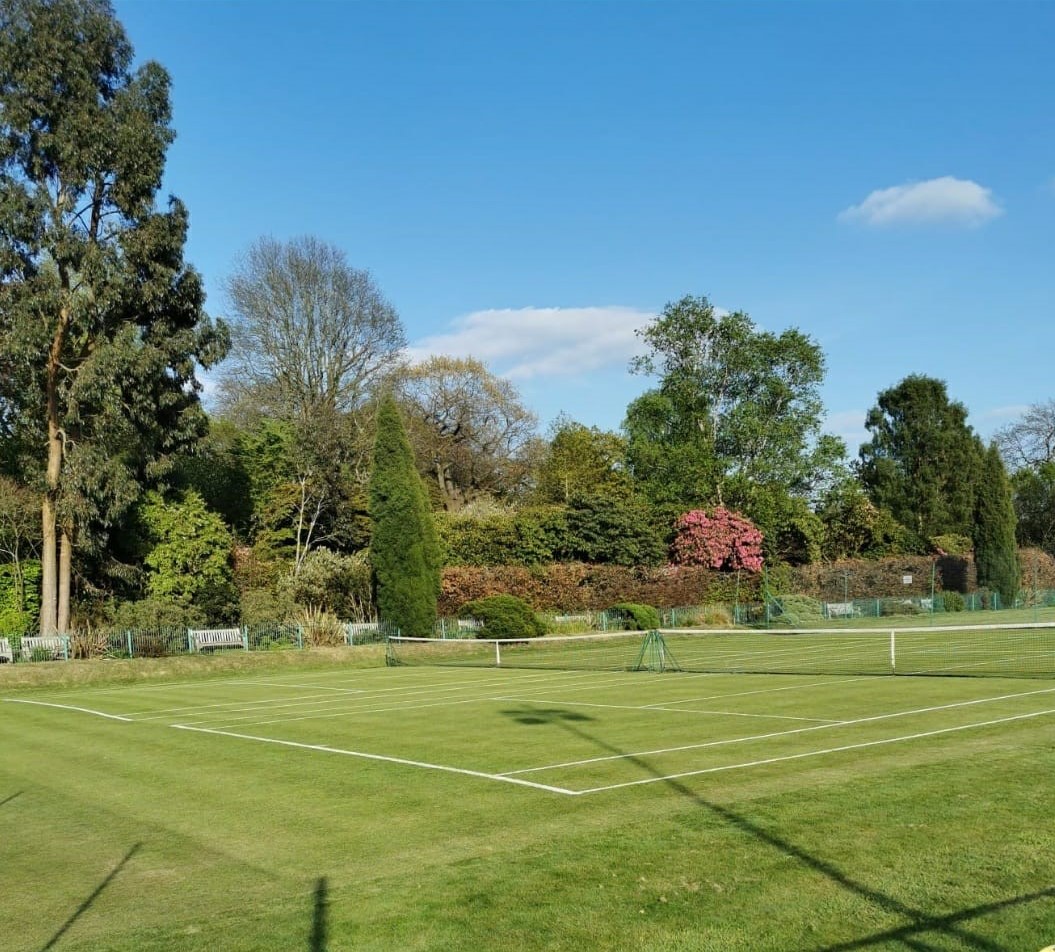 While COVID restrictions no longer apply, please be considerate to your fellow members who may be continuing to take precautions.
Please continue the basics: sanitising before and after play and adhering to social distancing where necessary. If you feel unwell with any of the Covid symptoms, please stay at home.
Courts must be booked in advance for singles and doubles; please use the online booking system (app also available).
If you no longer need a court booking, you MUST cancel it. This will increase court availability at times of high demand. If you waste a court by not cancelling/ playing, your booking rights may be removed for a week (i.e. you can still play, but someone else will have to book). This may seem draconian, but we need to ensure that we make full use of our courts for the benefit of all members.
You can play one hour per day at peak times (after 5pm weekdays and before 5pm weekends) outside of organised activities (e.g. social tennis and coaching). You can still book two slots at off-peak times(before 5pm weekdays and after 5pm weekends). You can of course continue to play after your slot if no-one has booked immediately afterwards.
The clubhouse is open for general access after 5.30pm on weekdays and from 8am on weekends.
We aim to open the bar Tues-Fri from 8.30pm (subject to volunteer availability) and variable times over the weekends (check the WhatsApp groups for up-to-date timings).
The cost of floodlights for Courts 7 & 8 is £6 per hour (£1 for 10 minutes). The practice lights on Courts 11 & 12 are free to use (the switch is located on the fence to Court 9).
Members are welcome to bring visitors to the club. There is no limit as to the number of guests per year, but any one person can only visit three times. Visitors are allowed Monday-Friday until 4pm and anytime weekends. For insurance reasons, all visitors need to be signed in by a member. A visitor fee of £5 (adult) or £3 (junior) is payable in advance. Please click here to book in your guest(s).
Court Etiquette
Please keep noise on court to a minimum when on court or standing near courts that are in use so not to disturb other members who are playing.
Never walk behind a court when a point is still in play. Wait until the point is over and then cross as fast as possible
If your ball ends up on a neighbouring court, wait until that court has finished their point before going to retrieve your ball or asking for it back.
When sending balls back to a neighbouring court, send them over to the back of the court. Never send them back when play is in progress.
At the end of your booked time on court please vacate the court in a timely manner so members that are booked on the court after you can start playing on time.
Do not leave any items on the court at the end of your game. Please make sure that any rubbish or food items are disposed of in the bins or taken with you.
After playing on the clay courts, ensure you sweep the courts at the end of your game following the pattern illustrated on the diagram on the side of the courts.
Grass Courts (May-September)
To help keep the grass courts in the best condition possible, we ask members to keep to the following ground rules:
The surface playability is entirely weather dependent, so please keep a close eye on the forecast.
You must not play on the courts if they are wet (i.e. if it is raining, has rained earlier, or has lingering dew). It damages the surface and any moisture renders the court dangerously slippery - you can easily injure yourself.
Please wear only flat-soled tennis shoes (i.e. no aggressive tread patterns or sharp edges).
If you notice you are marking or damaging the courts in any way, please stop playing on them.
Organised Mix-Ins
These are facilitated social tennis sessions on selected weekday evenings and weekends.
The Sunday mix-ins take place from 2pm-5pm. Timings may vary occasionally due to matches, so please check for notifications on WhatsApp.
The weekday mix-ins are scheduled as follows:
- Tuesday (advanced+): 19.00-21.00
- Wednesday (improver+): 19.00-21.00
- Thursday (improver+): 11.00-13.00
- Friday (improver+): 19.00-21.00
If you are unsure if you are of the right standard, please ask Tom Barton.
Format:
- There is no cap on participant numbers.
- Please bring your sanitiser and a tube of balls.
- Short doubles matches (8 games)
- Sudden-death deuce
- Players are encouraged to mix-in and swap partners/opponents after each match.

Access to the Clubhouse/Parking
The clubhouse will be open for general access at the following times: 17.30-21.10 (weekdays) and 08.00-21.10 (weekends).
If you are the last to leave the club, please put the bar across the double-doors leading to the terrace and close the gate.
A volunteer will be locking the clubhouse daily no earlier than 21.15.
The floodlight boxes are in the corner of the main clubhouse by the window and there are instructions there on how to use them. The cost is £6 per hour (the boxes take 20p or £1 coins ONLY).
The main (top) car park can get congested at peak times. There is an overflow car park below Courts 11 & 12, which can be accessed through a gateway with a chain across. The code for the padlock is the same as for the main clubhouse entrance and side gate. Please ensure that the chain is placed back across the gate when you are the last to leave (to deter flytippers).