Club
Mentioned in LTA's November Bulletin !
Tue, 01 Dec 2020 00:00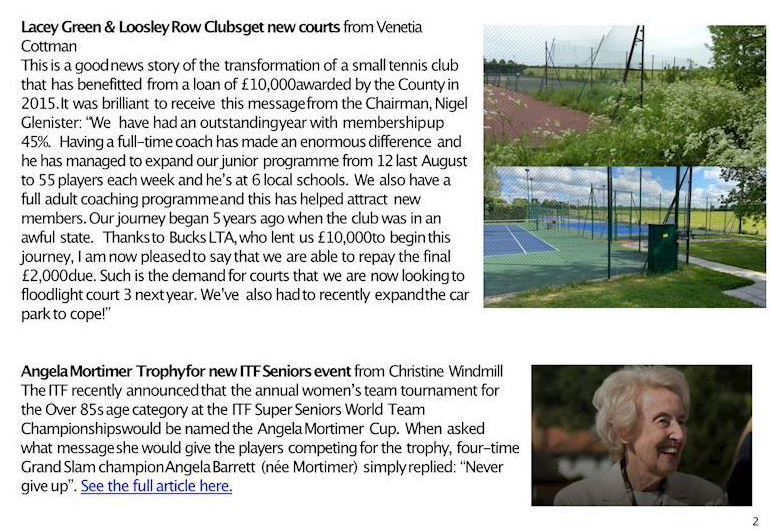 We were thrilled to be mentioned nationally in the LTA's November Bulletin. Since the date of the interview, membership has risen from 45% to 65%! We have had an extremely busy autumn which is great news! Also, at the Bucks LTA AGM in November we were highlighted as a role model club due to the enormous progress we have made. We have lots of exciting ideas and plans for 2021 and are looking forward to the future.