Guy Ramus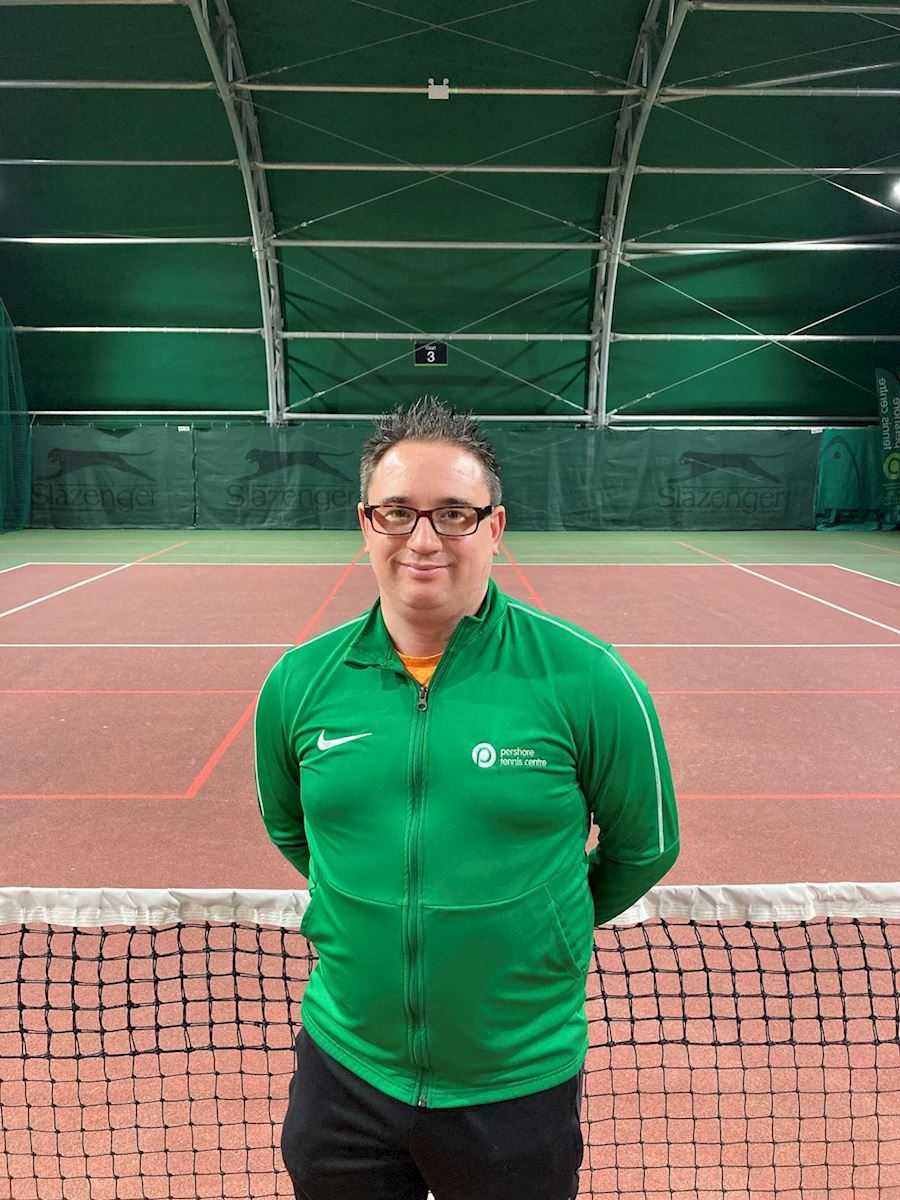 Senior Junior Development Coach.
Holiday Camps Organiser & Schools Development Coach.
Qualification
LTA Level 4 Senior Club Coach: LTA Licensed.
Years of experience
I have worked at clubs in Surrey and Worcestershire. I have 17 years of experience
Areas coaching in
Junior beginner development groups, ages 5 – 18
Adult 1-1 lessons all levels.
Disability Tennis: Learning disabilities
Coaching Highlights
Coached juniors to county level
Been a part of coaching a disabled player to National u14 Champion
Being part of the coaching team since 2011
Club of the Year 2017 & Disability Club of the year 2017 & 2018.
Playing Experience
Surrey Regional u12 final
U16 & u18 Club Champion - Singles and Doubles, including mixed.
Part of the Mixed 'A' Team at Pershore, winning the Division in 2015.
Regular First Team at Pershore, winning leagues and promotions along the way!
Testimony
"Guy is a fun and enthusiastic coach who can easily make learning tennis techniques exciting and enjoyable – you could say the outcome of his coaching is like catching the golden snitch – He's just ace!"
What players can expect
Reliable, professional & personable
Coaching Rates and availability
1-1 Lessons
Outdoors £30 per hour
Indoors: £37 (Off peak Mon- Fri 9-4pm)
£40 (Standard Mon- Fri 4-7pm and Saturday 9-7pm)
£42 (Peak Mon-Fri 7-9pm)
Non-members are welcome to take lessons but must pay an additional £4 visitors fee per hour lesson.
Availability
Monday - Saturday
Contact no. 07807116963
Email: [email protected]