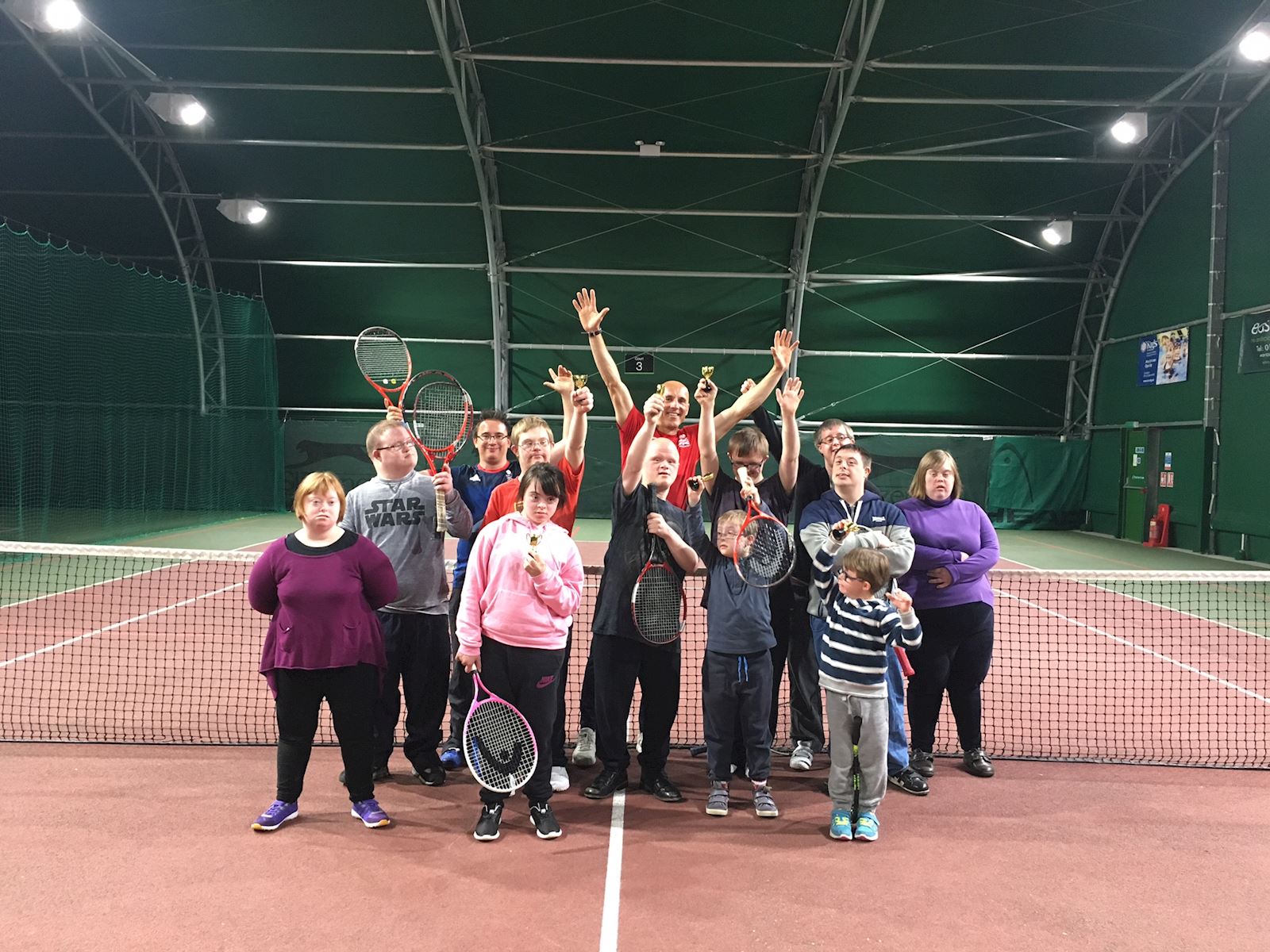 We run Herefordshire and Worcestershire LTA's Disability Programme of the Year and offer three types of Disability classses:
Weekly Down Syndrome Class: Saturdays midday-1.00pm
Monthly New Hope Respite Centre: midday-1.00pm
Weekly Wheelchair session from 5.30 – 7.00pm every Tuesday
For more details about New Hope, Worcester click here or click here to book our Disability classes.
We're looking forward to hosting the LTA Regional Learning Disability Tournament on the 4th and 5th June 2022. More here.