Club
Christmas Tournament 2019
Mon, 16 Dec 2019 00:00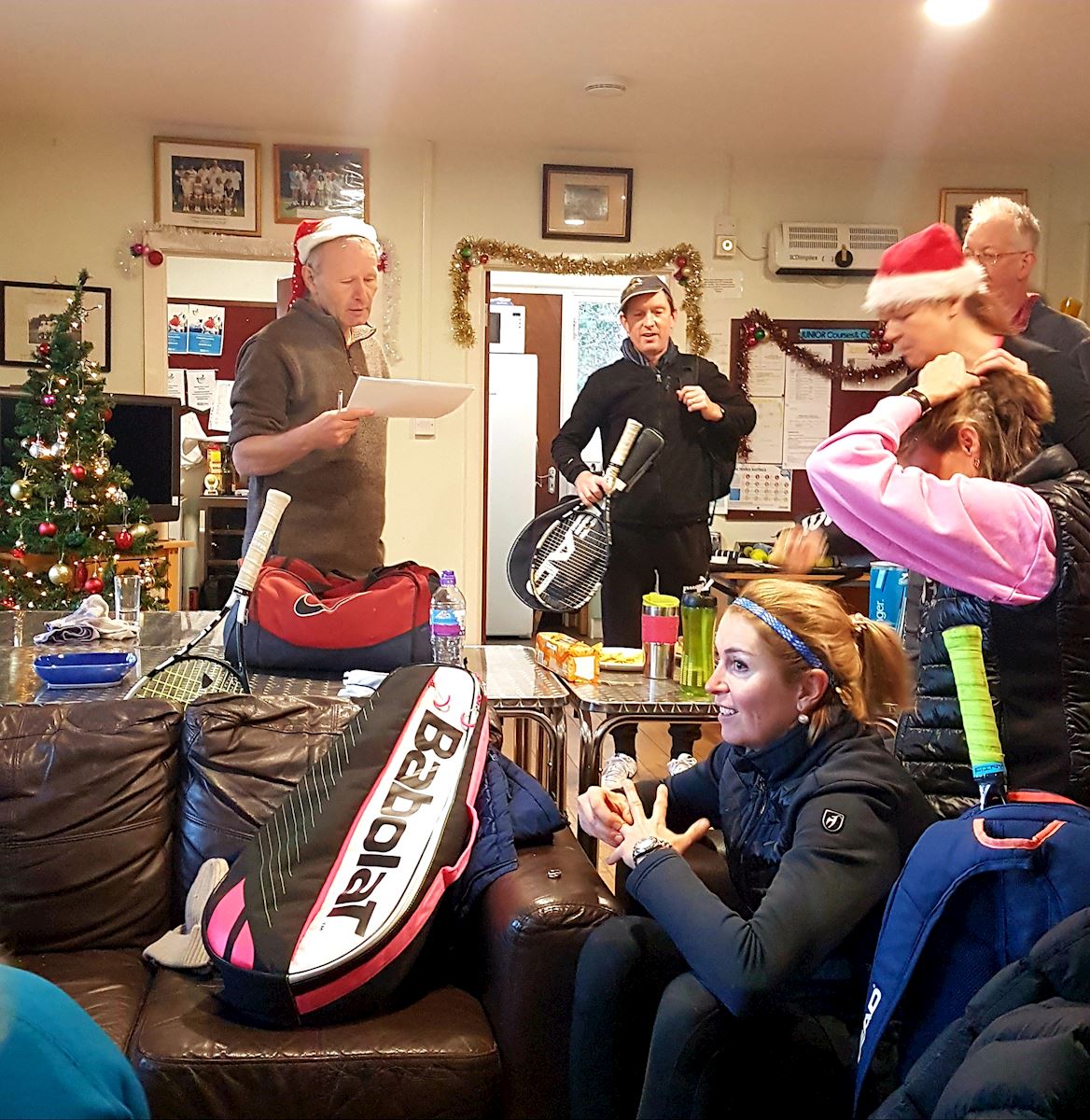 Many thanks to Graham for organising the festive fun at the Christmas Tournament, 2019. 14 players ventured out after the Christmas party the night before; some, in fact did not appea,r so it must have been a good session....
The 7 Snowmen ( Edward, Alan, James A-B, Czseslaw, Alison C, Alison A-B and Fiona, triumphed over the 7 Reindeer ( Rob, James H, Philippa, Danny, Mayuko, Katarina, Joanna ) and took the trophy from the wine cellar...
With best wishes to all for Christmas and the New Year, enjoy any tennis played and have fun.