Somerset Ladies Veterans Tennis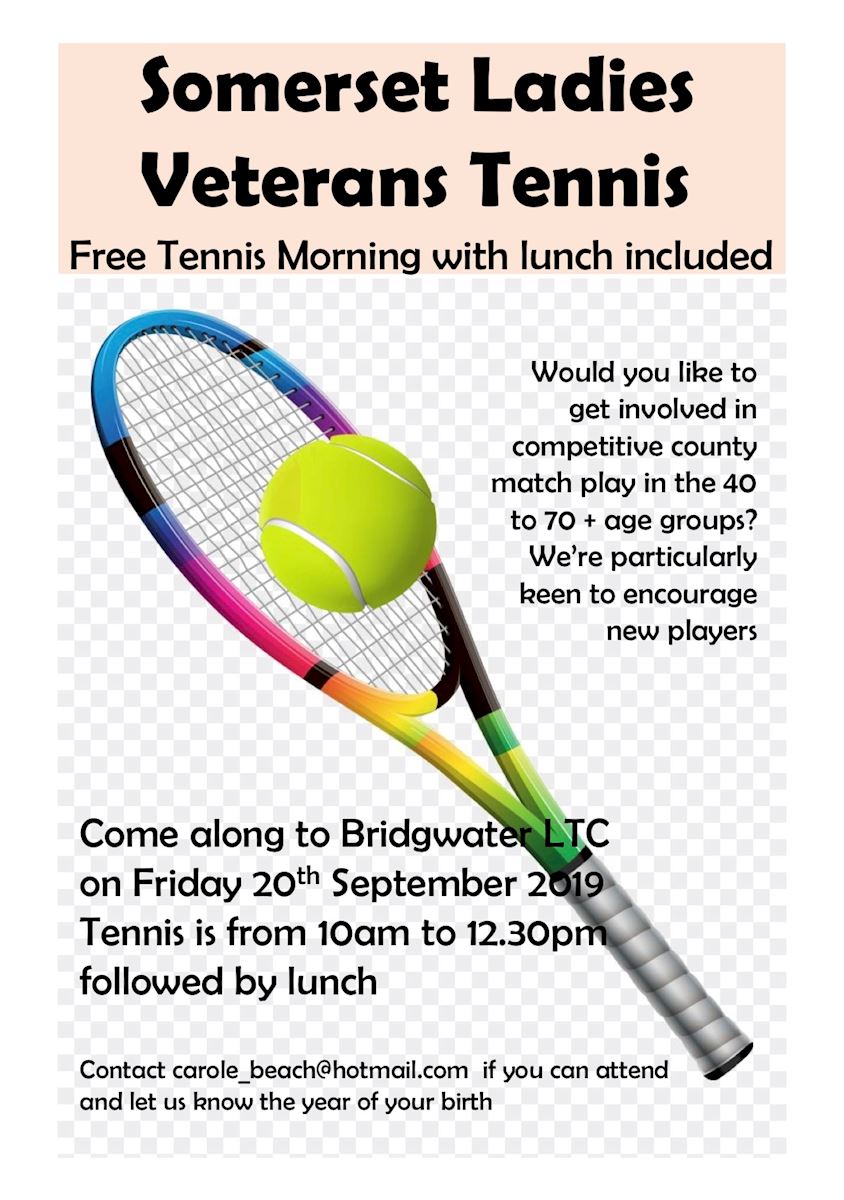 The 'Les Treen' mixed doubles Tournament - Sunday, 6th October
9.30am - 4.30pm £5 entry fee

The tournament will consist of 12 pairs (12 men and 12 ladies). On this occasion the eventual pairings will be decided by Chairman Nick Griffiths, Les Treen and others as soon as entries have been finalised. It is predominantly a fun tournament to give members from all areas of the Club an opportunity to meet and compete together.
Refreshments will be provided by members taking part. Volunteers to organise the refreshments will be sought nearer the time.
If you wish to play please email Sian on sianmcdermott@gmail.com.
Woodland LTC Christmas Party
To be held at Batch Country House on Friday, 20th December for members and their partners.
The ticket price of £40pp includes a three course meal (Dinner at 8pm), coffee and chocolates, a Photo Booth, and dancing to 'Kick the Kat' a great 8 piece live band.
Come along and dance the night away on the starlight dance floor until 1am.
The party is being organised by Cheryll Batt. Please contact her for further details:
Email:- cheryltops@live.com
Mobile phone number 07854820872