John Davies Cup 2018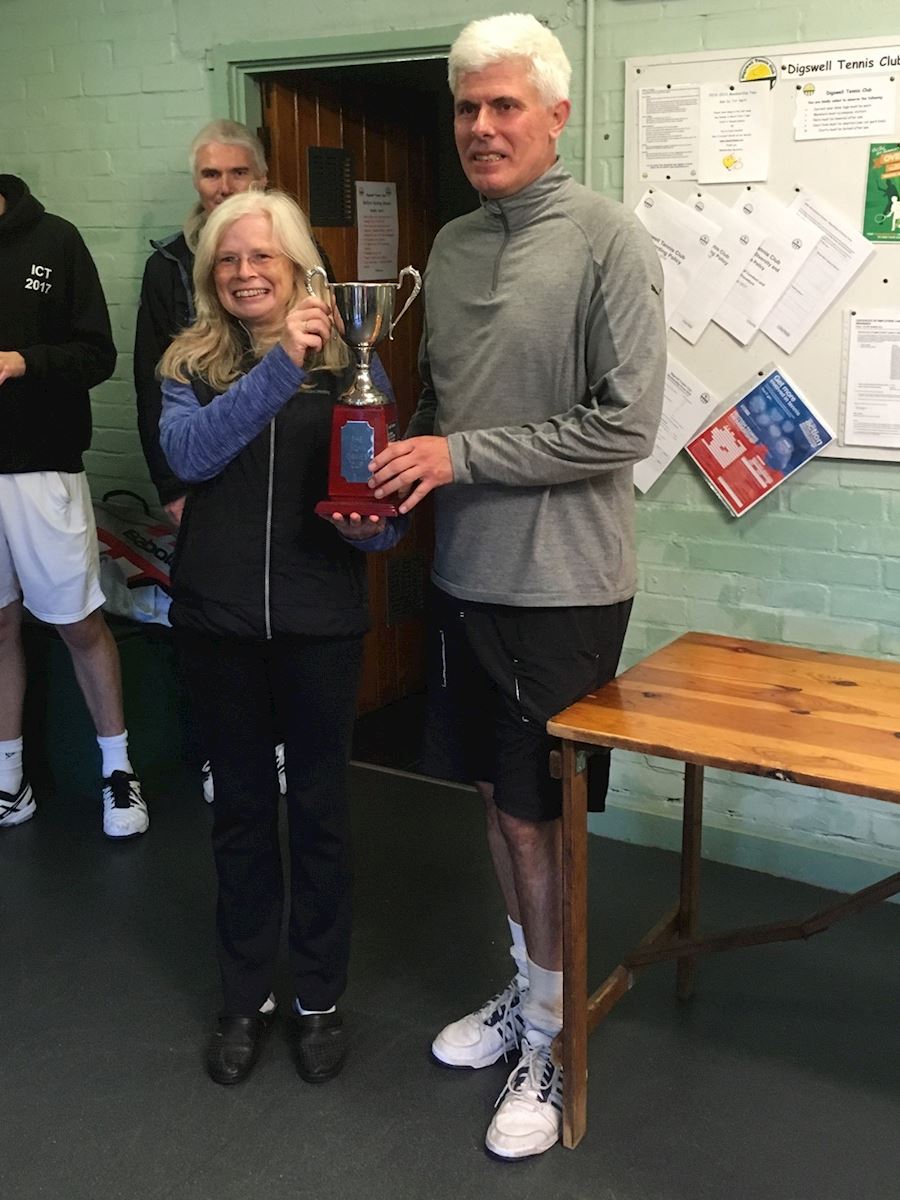 One of our popular annual events, aimed at adult members of all standards, is the John Davies Cup. The Cup was introduced (many years ago!) by John Davies one of our long standing members and one time chair.
The competition runs in a knockout format over the summer, culminating in a finals day with BBQ, to which all members are invited.
In addition to the two main events (men's and ladies singles) there will be a plate competition to ensure that all participating players get at least two matches. Matches have to be played by a certain date at each stage of the draw but participants may arrange matches on a day and time to suit themselves.
The Club is keen to encourage all eligible members (i.e. those aged 16 and over on 1 April 2018 on a single or family membership) to take part in this event. Whilst it is in a competitive format, it is also a good opportunity for players of all standards to meet other members and to have some friendly match-play. All eligible members are usually automatically entered into the first round draw.
Further information on the draws will be via email.
2018 Finals day Sunday 23rd September
Thank you all for bearing with us whilst the weather decided what to do!
Unfortunately we had to cancel the BBQ & Social Doubles however, we were very fortunate to get the finals matches played at 4pm
- the weather finally cleared and the courts were dry enough to play on
Cup Winners:
Rob Davies & Liz Blyth
Plate Winners:
Xavier Behzadi-Spencer & Christine Adey
Many thanks to:
All the supporters who came to watch
Christine Adey for organising
Chris Weiser & Richard Blyth for umpiring
Chris Davies for umpiring & presenting the medals
Our maintenance team lead by Brian Turner