Peter Thomas Trophy 2017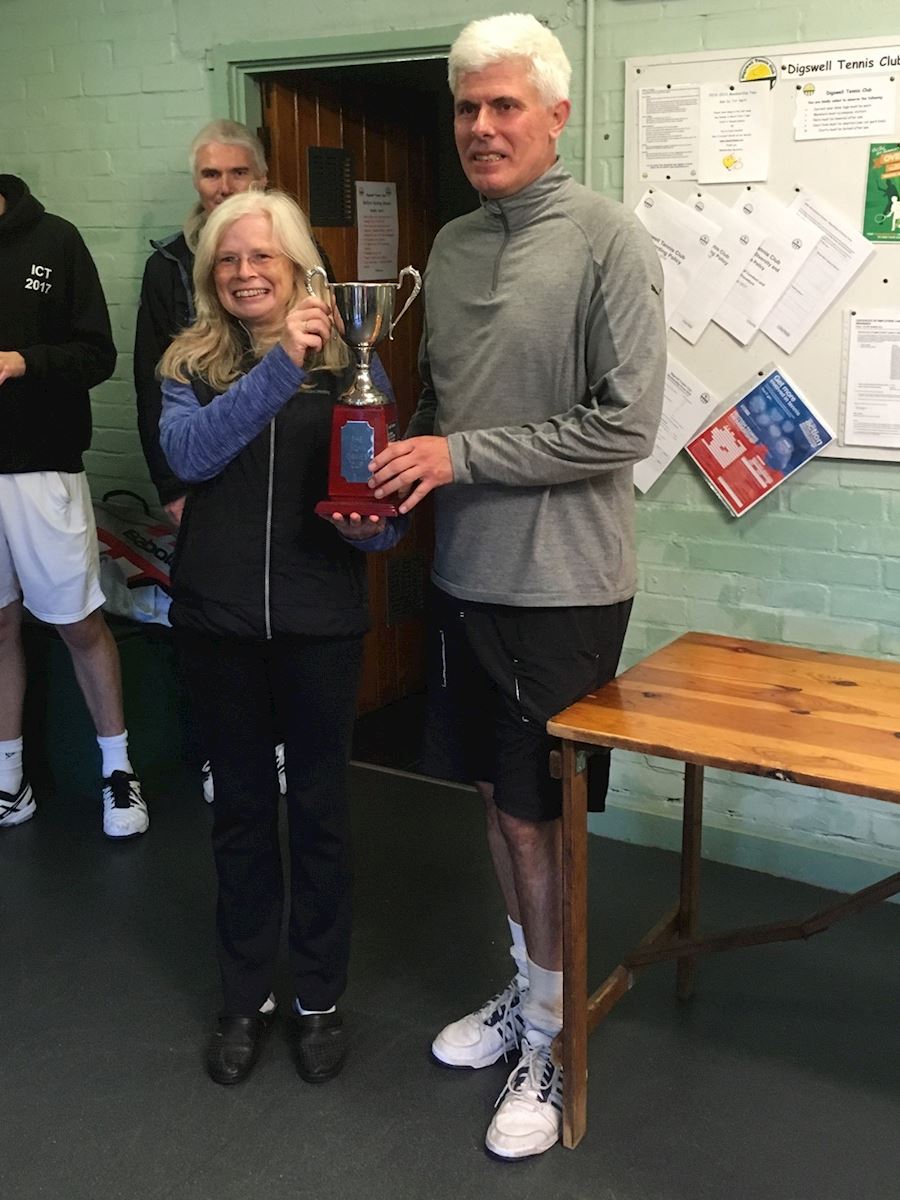 On Sunday 14th May the club held the annual Peter Thomas Trophy competition.
This event is held every year in memory of one of our great members who helped shape the club in its early years.
This year the competition was friendly mixed doubles with a 3 rounds with partners drawn out of a hat.
The number of games won over the rounds played gave us a Ladies and Men's Champion.
A great afternoon of tennis.
Thanks to all who played & supported.
Winners: Ian Drew & Christine Adey
Runners up: Chris Davies & Lynne Howitt
Also a big thanks to June Thomas who presented the trophies, Brian Turner our resident chef, Justine Stewart our cake baker & Christine Aden who ran the competition.