Adult Coaching Programmes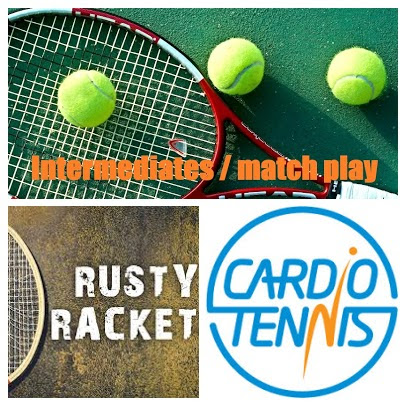 Rusty Rackets (Mondays 7-8pm)
These sessions are held for less experienced and less confident players or those who want to get back into tennis after a long absence. These sessions are open to both members and non-members. If you are interested in coming along to these sessions, please contact our coach, Léo Knighton.
Book a session HERE (after clicking the link, scroll down to the bottom of the page to see the programme of sessions on offer)
Intermediates / Match Play (Thursdays 6.30-7.30pm)
Aimed at players who are interested in being part of the doubles teams who represent the club at local league level. Sessions focus on doubles tactics, game situations and stroke development.
Cardio Tennis (Wednesdays 7-8pm) - WILL RESUME IN SPRING 2022
Fitness-with-tennis sessions - fast moving drills & games for a fun energetic workout
---
Sessions are open to non-members
£4 members/£6 non-members; pay as you go but booking essential.
Book a session HERE (after clicking the link, scroll down to the bottom of the page to see the programme of sessions on offer)