Club
Ladies Tournament
Thu, 08 Aug 2019 00:00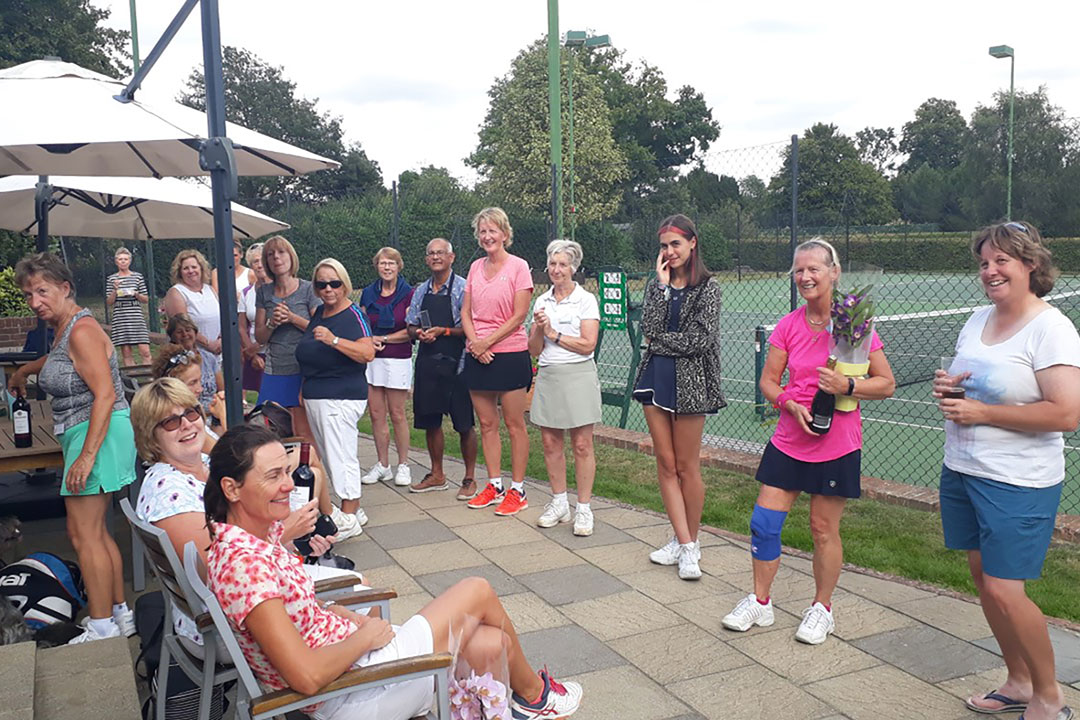 This time last year we had to cancel this tournament due to (to put it mildly) 'inclement weather'. No such problem this year when we were blessed with wall to wall sunshine.
24 ladies took part over the course of the 7 hour event comprised of a 'round robin', semis and a final. The final was won by Louise Philipou and Lorrie Bird, beating Dee Wall and Pat LeRoy. Many congratulations to them and to all the ladies who 'stayed the course'. It really was a fabulous mix of tennis and social according to all who took part. Special thanks to Sheila Burton and Jenny Poulter who organised the whole thing, assisted by their their husbands, David and Nigel, as scorekeepers and schedulers.
Helena Goodwin and Mervin Leroy did such a great job organising the food, assisted by many others who contributed food dishes and helped set out, clear up and manned (/womanned) the bar. It is pretty wonderful when people pull together is such a positive way. A great example of supporting the Club Ethos of 'all chipping in'. Thank You !!
We have had some lovely feedback from the attendees, so pleased to report that, spurred on by the success, Sheila and Jenny have kindly agreed to do 'same again' in 2020. Look out for the notification and get in early as word will spread and numbers are limited !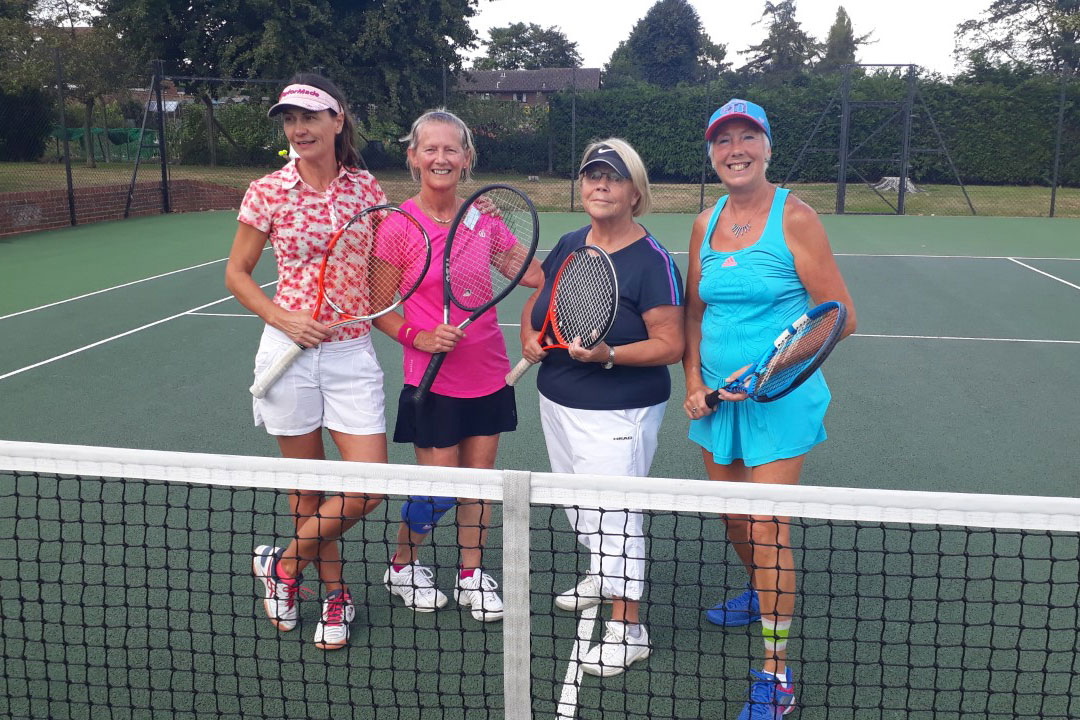 The final was won by Louise Philipou and Lorrie Bird (left), beating Pat LeRoy and Dee Wall (right).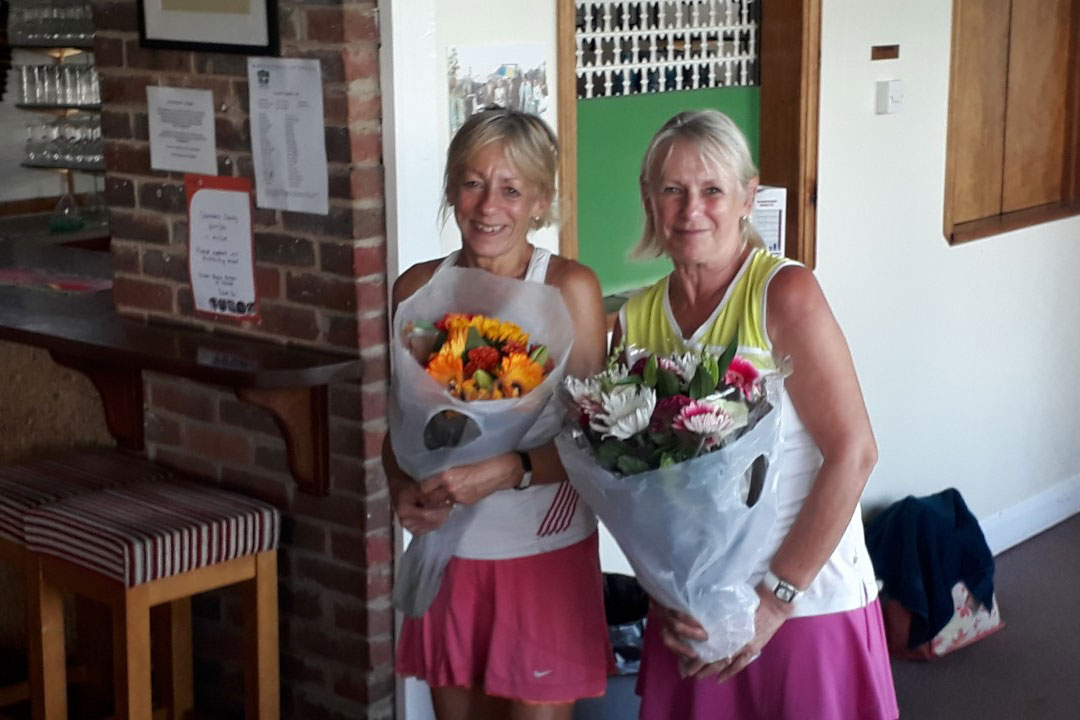 Special thanks to Jenny Poulter and Sheila Burton for organising everything.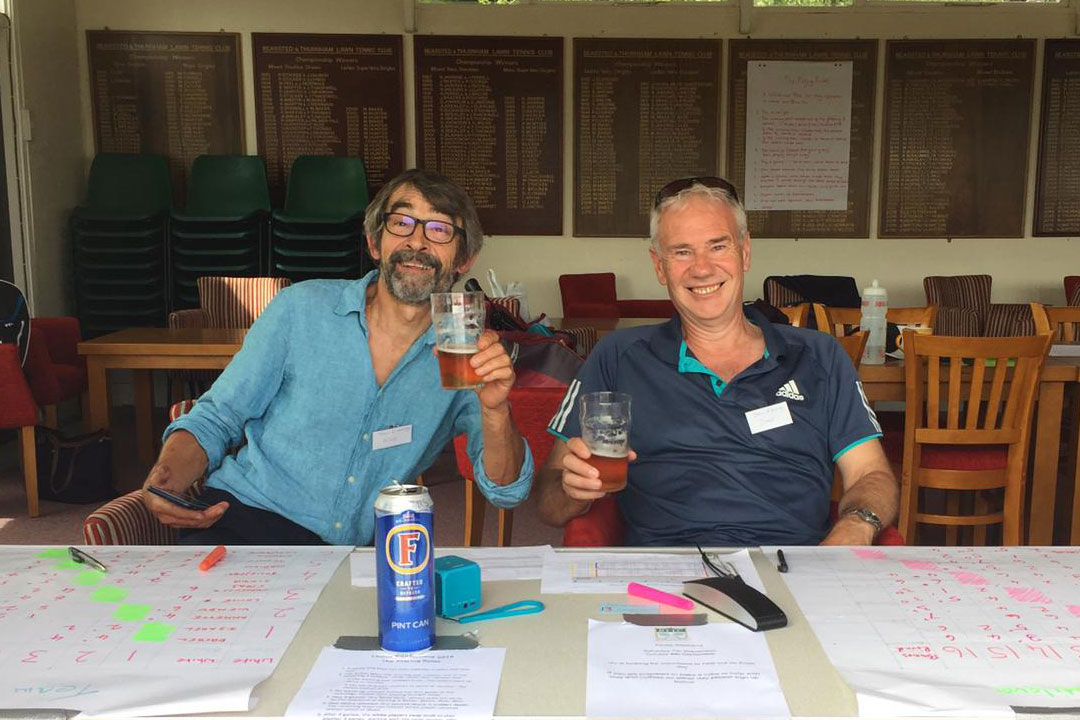 Scorekeepers and schedulers, Nigel Poulter and David Burton.