Club
Club Social Tennis on Sundays and Wednesdays
Mon, 19 Apr 2021 00:00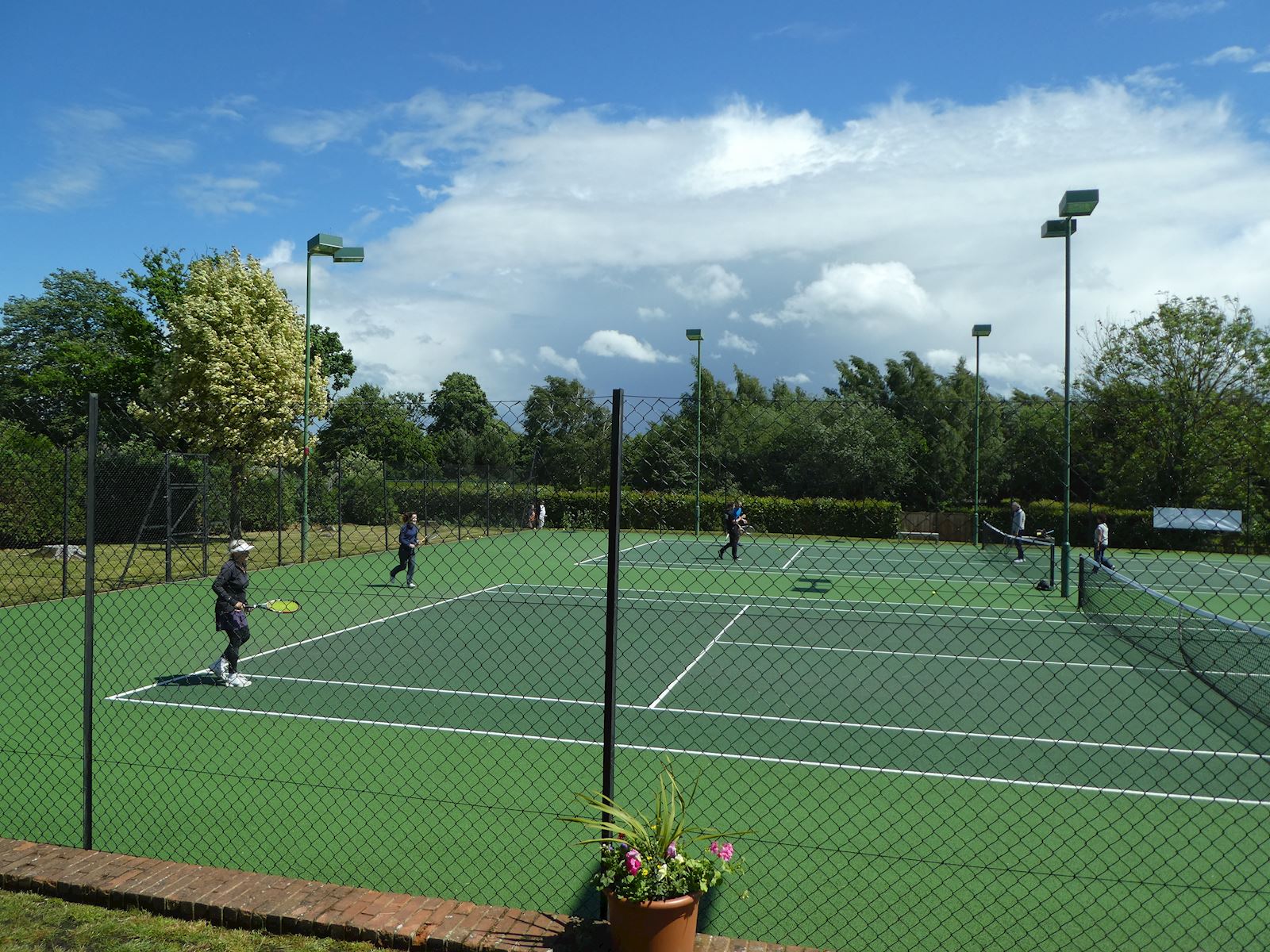 Now that social play is allowed, why not turn up and join in on Sundays from 10am-1pm or on Wednesdays from 7pm-10pm? All 5 courts will be available during these times and you can arrive anytime, for a safe and fun get together, meeting old and new members.
Sunday 18th April was the first session back after lockdown and it was a great success with over twenty people playing. All courts were fully used by members of different standards mixing in and enjoying the game.
Club social tennis on Sundays and Wednesdays are open to Adults and Juniors over 18 years of age, and for Juniors less than 18 years of age who have been awarded Club Colours.
If you would like to join a 'WhatsApp' group for club social tennis on Sundays please contact Rachele Laurenson on 07809 643628 so that you can be added to the group.
We look forward to seeing you all.