Club
County Cup and Lionel Cox Report
Mon, 02 May 2022 00:00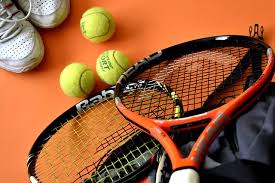 14U County Cup
County Cup events give players the opportunity to represent their county in team competition in national/regional stages. Events are held at different times of the year and in order to compete players have to be selected by their county.
There are separate County Cup competitions for seven age groups: OPEN, 18U, 14U, 12U, 11U, 10U and 9U.
Berkshire 14U Boys and Girls took part over the weekend - well done to all our players for a great effort.
Full results 14U County Cup
---
Lionel Cox Trophy 2022
The event has 10 counties and teams competed. With over 350 matches being played over 2 days and with considerable expertise being used both from the refereeing team and individual County organisation many players have experienced the fun of playing in a team.
Berkshire 9U, 10U and 12U Boys/Girls teams took part in the Lionel Cox event over the weekend and Berkshire finished 3rd overall. Fantastic results for Berkshire teams and a great team effort by all.
Full resutls Lionel Cox Trophy
Thank you to all Berkshire coaches and to all the players for representing Berkshire and parents for your support.