Teams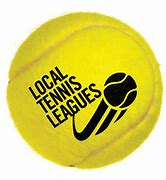 2021 Leagues
This year, the league is making a number of changes for 2021 only, the major ones being that there is no promotion or relegation, and only two classifications: All-Age, and Over 55.

Gosforth will be entering five all-age men's teams, four all-age women's teams, two all-age mixed teams and one Over 55 mixed team. Please contact Jack or Jen if you're interested in playing.
This year's captains are:
Women's All Age
1st Team: Jen Abbott
2nd Team: Sandra Rickaby
3rd Team: Christine Cail
4th Team: Sue Goodchild
Men's All Age
1st Team: Jack Grummitt
2nd Team: Wayne Mabbott
3rd Team: Chris Chubb
4th Team: Kris Saltikov
5th Team: Chris Lewis
Mixed Teams
1st Team All-Age: Wayne Mabbott
2nd Team All-Age: Chris Gray
Over 55: Mark Herron
General League Information
Gosforth Lawn Tennis Club takes part in two organised Leagues, the Dunlop Northumberland and Durham Summer League and North East Club Winter League. The matches are all doubles and consist of 4 or 6 players. Anyone wishing to find out more about playing for the teams, please contact the relevant club team captain:
Men's Captain - Jack Grummitt [email protected]
Ladies Captain - Jen Abbott [email protected]
Men's & Ladies Night
GLTC offers a Men's Night (Tuesdays 6-8pm) and a Ladies Night (Thursdays 6-8pm) for those members who want match play tennis.
At the start of the season, team captains often use these sessions to give pairs who play in matches the opportunity to play together. All members are still welcome to attend.
Four courts are set aside for these evenings, unless there is a home match, in which case it is two courts.
NOTE until recently, due to covid, numbers for these events were resricted but this no longer applies so anyone wishing to join in just needs to attend.
Should any person require clarification on the above, please text or call Jack Grummitt for Men's Night on 07707 881450 or Jen Abbott for Ladies' Night on 07800 606989
Men's & Ladies Night September - March
At this time of the year the floodlights need to be used to allow play. The cost of the lights is £2 per half hour. If floodlights are needed throughout the designated two-hour session, the cost per court is £8 and, assuming doubles, the individual contribution should be £2. Accordingly, can persons attending these sessions get used to bringing at least two pound coins. We use the term 'at least' because play can sometimes encompass more than the designated period and it is best to be prepared.