Teams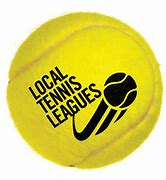 2021 Leagues
This year, the league is making a number of changes for 2021 only, the major ones being that there is no promotion or relegation, and only two classifications: All-Age, and Over 55.

Gosforth will be entering five all-age men's teams, four all-age women's teams, two all-age mixed teams and one Over 55 mixed team. Please contact Jack or Jen if you're interested in playing.
This year's captains are:
Women's All Age
1st Team: Jen Abbott
2nd Team: Sandra Rickaby
3rd Team: Christine Cail
4th Team: Sue Goodchild
Men's All Age
1st Team: Jack Grummitt
2nd Team: Wayne Mabbott
3rd Team: Chris Chubb
4th Team: Kris Saltikov
5th Team: Chris Lewis
Mixed Teams
1st Team All-Age: Wayne Mabbott
2nd Team All-Age: Chris Gray
Over 55: Mark Herron
General League Information
Gosforth Lawn Tennis Club takes part in two organised Leagues, the Dunlop Northumberland and Durham Summer League and North East Club Winter League. The matches are all doubles and consist of 4 or 6 players. Anyone wishing to find out more about playing for the teams, please contact the relevant club team captain:
Men's Captain - Jack Grummitt [email protected]
Ladies Captain - Jen Abbott [email protected]
Mens & Ladies Night
GLTC offers a Men's Night (Tuesdays 6-8pm) and a Ladies Night (Thursdays 6-8pm) for those members who want match play tennis.
At the start of the season team captains often use these sessions to give pairs who play in matches the opportunity to play together. All members are still welcome to attend.
In April, it is usual for our coach, Sean Byrne, to run a couple of sessions to give players some advice and practice for the season ahead. Such sessions are free of charge for all who attend.
Fixtures and tables for all teams across the NE can be found at www.leagueactive.co.uk
Present Arrangements
Following LTA guidance, we have started Men's and Ladies nights again from the first full week of April. The format will be different initially due to current restrictions and to continue social distancing, but we hope that things will ease as the season progresses and will keep you informed of any changes. We will be using the same process as used for social play in 2020, therefore:
1. Men's night has started on Tuesday 6th April and Ladies night on Thursday 8thApril.
2. Courts will be booked specifically for these sessions from 6pm to 8pm. However, please note that one court will be left available for booking on each night for members who wish to arrange their own tennis.
3. A limited number of players will be accepted for play on each night. If you wish to attend please book a place by texting Jack Grummitt on 07707 881450 for Men's night, or Jen Abbott on 07800 606989 for Ladies night. Please note that "booking" for any session (Tuesday or Thursday) is accepted only from the conclusion of the previous session.
4. The club is responsible for Track and Trace and booking details will be kept for 21 days in case later required.

Should any person require clarification on the above, please text or call the captains on the numbers above.