Welcome to
Lacey Green & Loosley Row Tennis Club
Affordable Floodlit Community Tennis
Hello, I would like to welcome you to Lacey Green & Loosley Row Tennis Club.
Our club is a great example of a friendly, welcoming grass roots, community club.
We take great pride in delivering a fun and friendly environment for the whole family which is both accessible and affordable to all. It is a club that has few do's and don'ts.
You don't need to have played before to enjoy our club. We provide activities for newcomers to learn the basic skills needed to progress and enjoy your time with us.
We offer a wide range of social and competitive tennis to suit all levels of player and enter a number of teams in local leagues.
There are 3 hard courts (2 have modern led floodlights) and we have our own car park situated just off Slad Lane. The final development plan for our courts completed in April 2019 when court 3 was resurfaced and all the remaining fencing replaced. Over the past 6 years the club has spent £100,000 on improving the facilities.
Membership is very affordable and starts at just £5, and I am certain that if you join us, you will reap the benefits of fun, fitness and friendship. If there is any further information that you seek, then please telephone me on 01844 274970.
Looking forward to meeting you.
Nigel Glenister (Chairman)
PS: our Facebook, Twitter and Instagram pages (links at the bottom of this page) have all the latest news and pictures.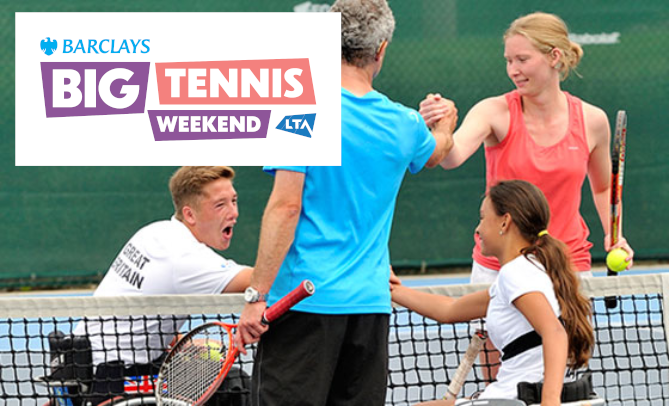 We're hosting a Nature Valley Big Tennis Weekends event!
Try tennis for free this summer at a Nature Valley Big Tennis Weekends event! Rackets and balls will be provided, so whether you've never picked up a racket before or you're a seasoned regular – there is fun to be had.
Ready to play?
Join us to meet new people, have fun & keep fit!
"Being a regular member of a social group such as a tennis club can help you to live longer and feel better" The Times 16 February 2016
How to find us
Slad Lane Lacey Green Princes Risborough Buckinghamshire HP27 0PW
Lacey Green & Loosley Row Tennis Club
Slad Lane
Lacey Green
Princes Risborough
Buckinghamshire
HP27 0PW

Get directions