Coaching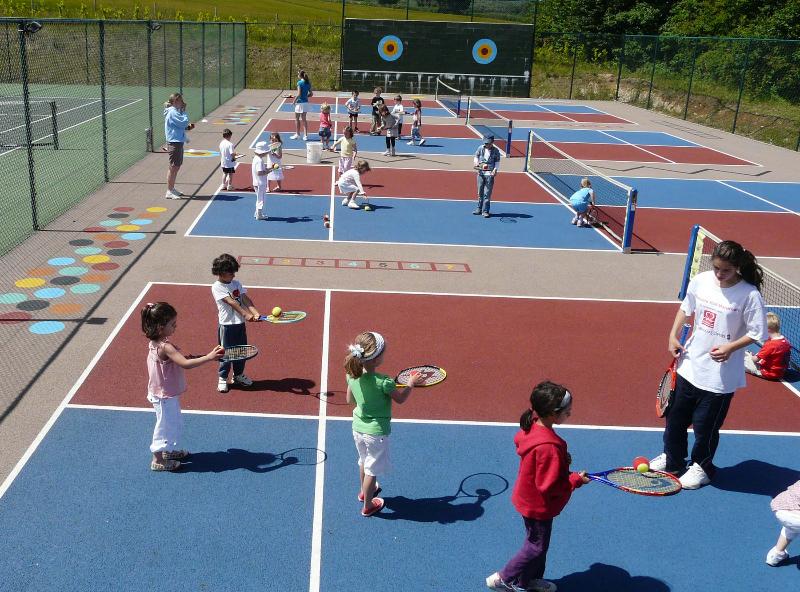 Coaching application forms and courses can be found in the FORMS tab above.
So that you can try your hand before committing to full membership, we allow a term of coaching at a non-members rate. If you then wish to continue coaching, you must join the club and you will enjoy lower coaching rates thereafter.
To book a squad session or an individual lesson, please ring the coaches office on 01438 717990.
Juniors
Under the guidance of our experienced full time and part time coaches, Welwyn Tennis Club has a thriving junior section. We take new recruits as young as 4½ years old and offer guidance and courses right up to adulthood.
We also operate a 'Schools Outreach' programme in many of the local junior schools. For eight weeks each term we run 40 minute sessions at the schools for Mini-Red tennis and also have an ongoing talent-spotting policy supported by the LTA. In this way we hope to identify good athletes and encourage parents to help their children to achieve excellence in tennis.
Club-based coaching starts with Mini-Red tennis, using a smaller court, soft balls and small rackets. This progresses through Mini-Orange and Mini-Green, which uses a full sized court, and finally to normal tennis as we know it.
More details about LTA initiatives and how to access some courses available at Welwyn, click here LTA Youth Programme
Adults
There is an adult coaching programme which will help you improve your game. These courses take place during the week in school term time.
Rusty Rackets: For players who have not played for a while or who are new to the game.
Intermediate Squads: For players who play regularly and have some doubles matchplay experience.
Advanced Squads: Team training squads for tennis leagues and other competitions can be arranged through the coaches.
Our coaches can, of course, also be booked for one-to-one coaching at a time to suit you.
Cardio Tennis: If you want to get fit and combine hitting some balls with aerobic activity, then Cardio Tennis is perfect for you. We run a regular session every week on Thursdays at 0930 for members and non-members. You don't have to be a great player to enjoy Cardio Tennis - just turn up and join in.
Tennis Xpress: This is an LTA intiative that helps beginners and returners to the game access a local club for group sessions led by qualified coaches LTA Tennis Xpress. You can log on to book your sessions at Welwyn.