Club
Open day review
Fri, 10 May 2019 00:00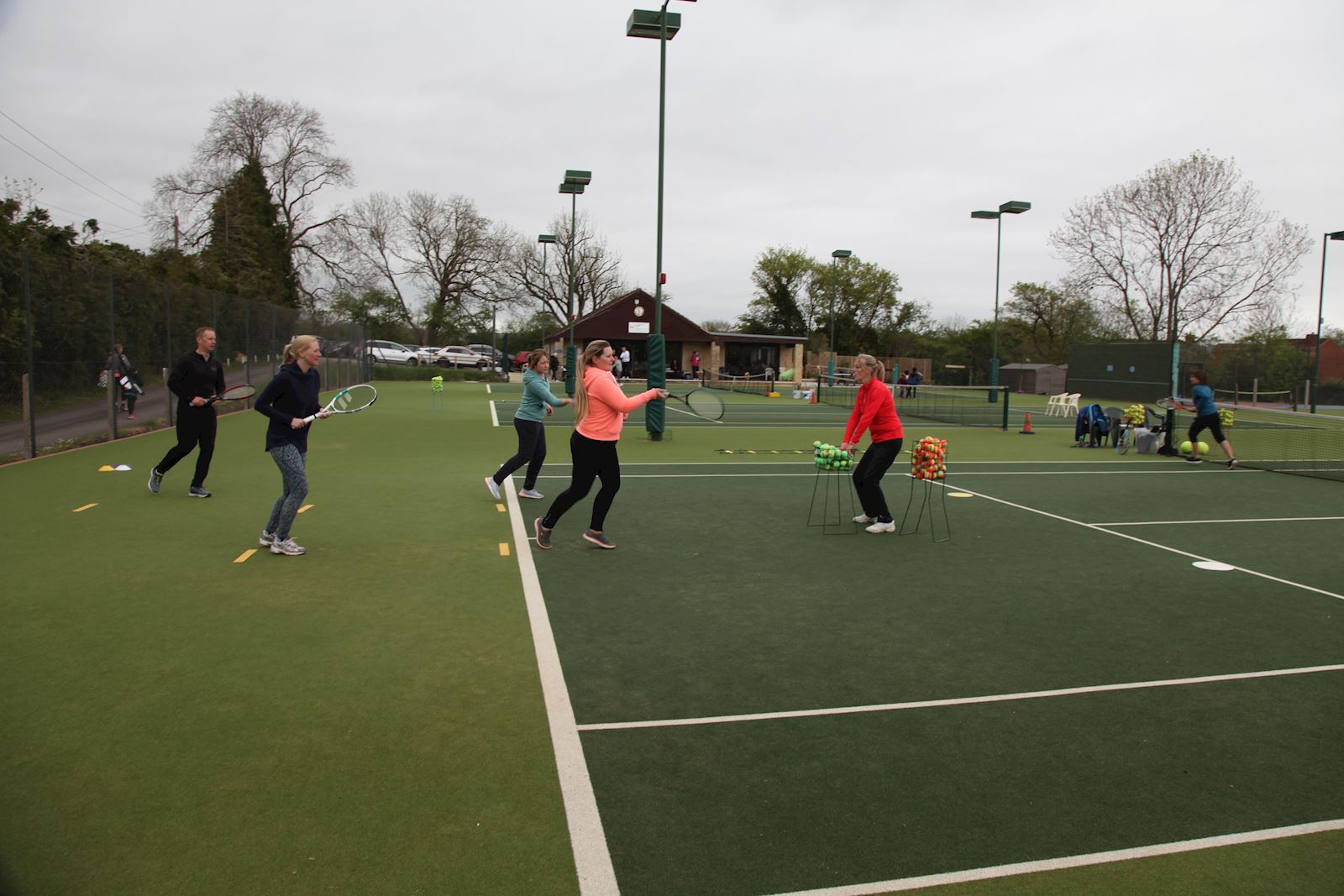 Club Open Day
Sunday 28 April
Despite a chilly start the weather remained dry and people young and nearly as young, keen to give tennis a try, turned up at the club. The 10am adult, junior and mini sessions had good numbers and the players enjoyed an hour of fun tennis. After a break, there was another session for the minis and a few adults gave cardio tennis a try.
After lunch there were more adult, junior and mini sessions, all of which were full and the finale was a 30 minute games session which took place over two courts, parents enjoyed teaming up with their children.
The result of the Open Day is that there are 3 rusty racket sessions running, two on Thursdays and one on Saturday mornings, involving a total of 15 temporary members. 3 more minis have joined the after school coaching programme, this is on top of the minis and juniors from Easter Holiday tennis, plus Tennis For Kids on Saturday mornings has a further 15 players involved. So there are lots of new faces about the premises,all of whom will need support in getting to know the club.
A big thank you to all who helped on the day, Julie who ran the adult sessions, Gordon, the junior sessions and Abi and Eleanor who did a sterling job keeping the numerous mini's entertained. Abigail, Martin and Julie, who staffed the reception desk and encouraged all the potential players to sign up, Helen who kept everyone refreshed and Paul who took the photos.
In all it was a successful and enjoyable day.
The next project for the club is participating in the Schools Road Show, which is an LTA initiative and runs from 10-16th June, there will be another much smaller Open Day over the weekend of 15/16th June, the target group being players in reception, yr1 and yr2.
Kathy
Coaching Coordinator