Ladies Teams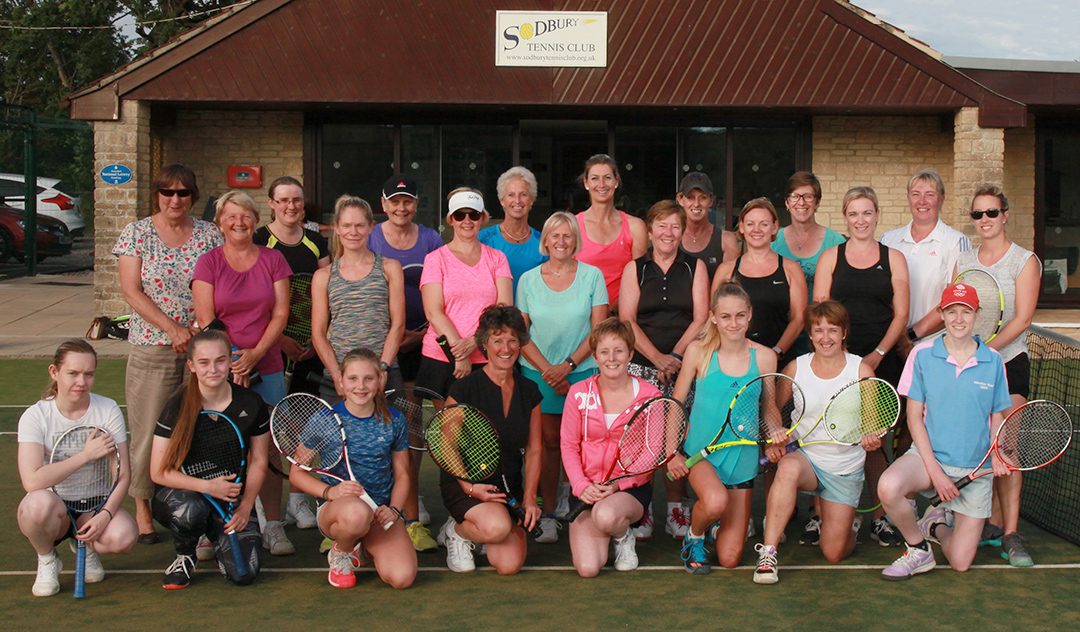 The Ladies' Captain is Anna Webster.
Avon National League
Avon National League matches consist of both singles and doubles rubbers, with singles matches counting towards a player's LTA ratings. The matches are usually played on Sundays between April and June. Each team consists of 4 to 6 players.
In the 2020 summer season Sodbury has 2 Ladies Teams in Avon Open Women's Division 1. The match dates can be found here.
In 2019 the club's Ladies Team played in the Team Tennis Regional Open Women - South West (West) Division and the second team were in Avon Division 1.
Both teams play home matches at the club.
Avon LTA Summer League
In 2019 the club entered 6 ladies teams in the Avon LTA Summer leagues.
Teams consist of 4 ladies, with each playing 2 best of 3 set doubles rubbers in each match. Matches are on Friday evenings from May to July. Team practises are on Tuesday evenings at 7:00pm, and continue during the summer league season.
Additional information for 2019: