Mens Teams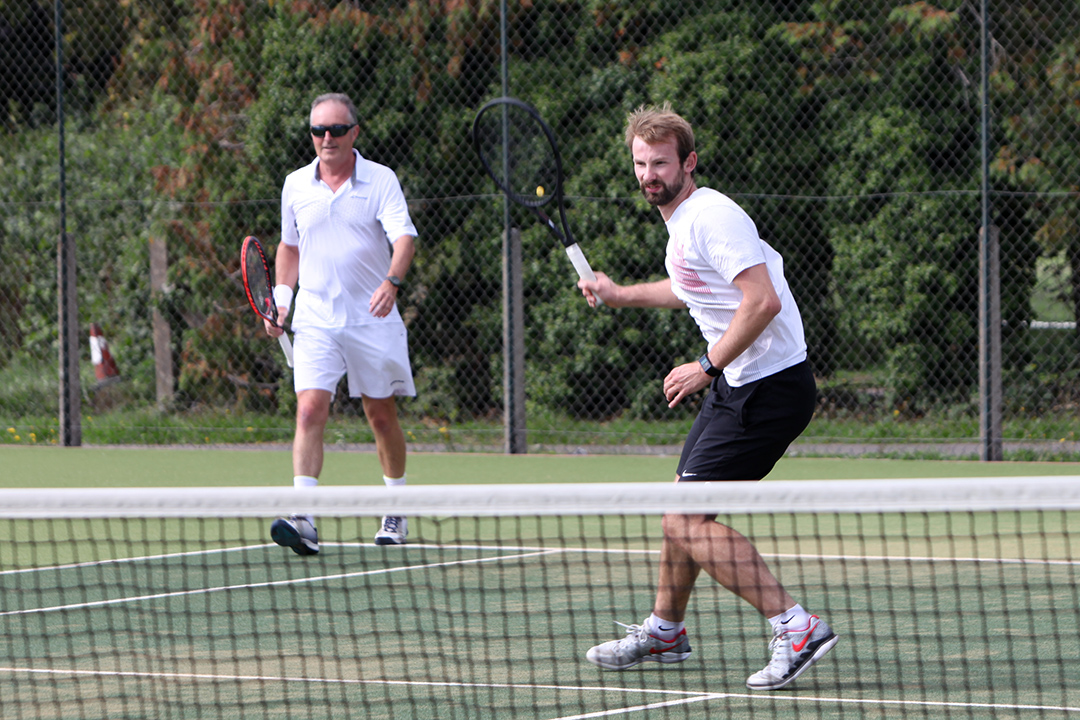 The Mens' Captain is Gary Wilsher
Avon National League
Avon National League matches consist of both singles and doubles rubbers, with singles matches counting towards a player's LTA ratings. The matches are usually played on Sundays between April and June. Each team consists of 4 to 6 players.
Avon LTA Summer Leagues
2020 was cancelled. In 2019 the club entered 7 mens teams in these leagues. A team consists of 4 men, with each playing 2 best of 3 set doubles rubbers in each match.
Matches are played on Friday evenings from May to July. Team practises are on Monday evenings at 6:30pm,.
Mens First Team – The First Team was fourth in Division 2B in 2019. The team plays home matches at the club.
Mens Second Team – The Second Team finished third in Division 3A after promotion last year. They play home matches at the club.
Mens Third Team – This team came fifth in Division 4A and so drop to the fifth Division for 2020. Home matches are at Sunnyside Tennis Courts (off Station Road, Yate, car park at end of Moorland Road, BS37 4BX).
Mens Fourth Team – The fourth team WON DIVISION 7A this year and so will be promoted to Division 6. They play home matches at YOSC (Brimsham Green School, Broadlane, Yate. BS37 7LB).
Mens Fifth Team – Our fifth team are in WON DIVISION 8D and so go up to Division 7. They also play home matches at YOSC (address above).
Mens Sixth Team – WON DIVISION 9A, playing at YOSC (address above).
Mens Seventh Team – Came fourth in Division 9C, home matches are at Yate Academy (Sundridge Park, Yate, BS37 4DX).