Minis Challenge Event
Tue, 29 Mar 2022 00:00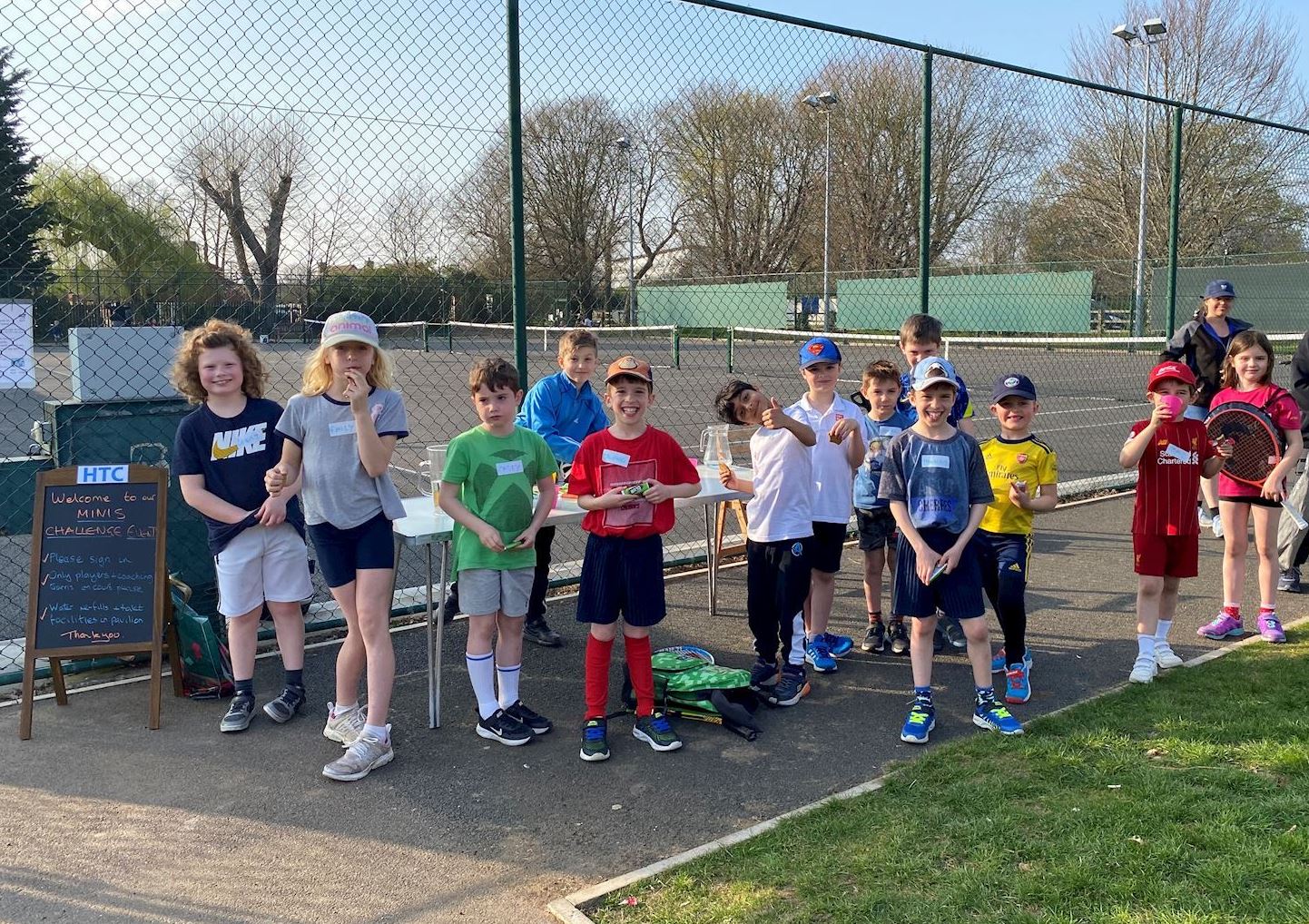 Haddenham TC's Minis welcomed a team of 6 players from Aylesbury TC on Saturday 26th March for a fun, friendly and competitive Challenge Event on a super sunny afternoon. The two mini-courts are perfect for this type of event in addition to additional temporary courts marked out on the main courts so that several children can play at once.
The Aylesbury team played some great tennis and enjoyed the singles and doubles match-ups which were then followed by a team game. All players had great fun and enjoyed refreshments afterwards.
The HTC team of Orhan Yesugey, Elliot Philpott, Emily Cook, Edward Speight, Thomas Speight and David Cunliffe won all their singles and doubles match-ups. Congratulations to all players who demonstrated confidence and great tennis skills which they have developed during the HTC Minis Development Programme.

The HTC Minis Development Programme is supported by Bucks County Tennis Aspirantes programme as a pathway for talented players to develop their tennis. There are limited places available for specific age groups with invitations made at the start of each term.
Thanks to Blaise and his coaching team who provided support and umpiring skills during the event. They are always on the lookout for children to join the programme from the many who attend HTC's coaching programme and tennis camps which run throughout the year.
If you wish to know more please do not hesitate to contact [email protected]