Competition
Another great year
Fri, 31 Aug 2018 00:00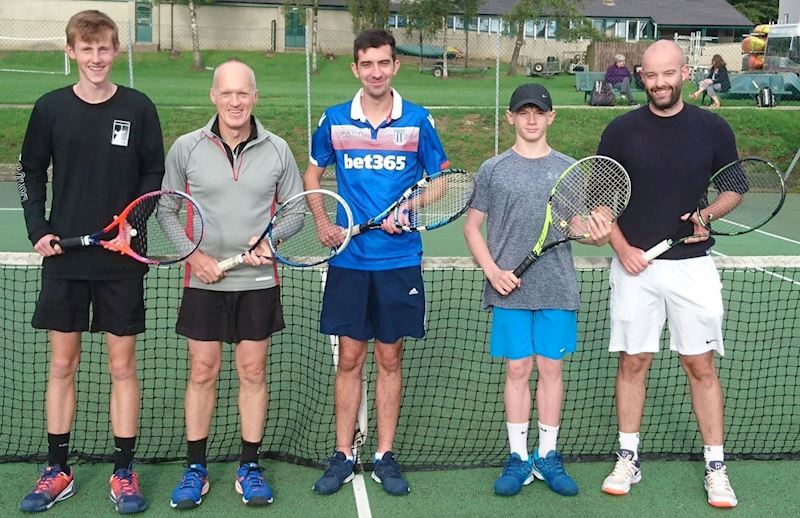 Another successful summer season in the Kendal Tennis League
top of the league in the men's first division for the 11th successive year
top of the league in the ladies division
top of the league in the mixed first division
the men's second team maintained their place in division two.
The successful men's team has been made up primarily from the younger members at the club including players who are only in their first season as team players. Special mention needs to be given to Mark Fox who has shown dedication in playing all bar one of the men's matches and all the mixed matches. This younger team was excellently captained by Roger Aubrey who on some occasions gave up his team place to allow a youngster to play. This team approach of letting the youngsters play in matches enables the club to develop in strength and depth, thus creating a talented pool of players from which to pick teams. During the season over twelve members have been picked for the team, the youngest being 14yrs of age. The men's first team have now won the league for, a tremendous achievement.
The team photo is of some of the men's first team. From R to L, Harrison Savage, Roger Aubrey (Captain), Joe Alaimo, Tom Davies and Mark Fox.
This year, the ladies team, captained by Julia Wells, have been pushed all the way by fierce competition from Lancaster and local rivals Kendal. Heversham with Milnthorpe tennis club went into their last match at home against Bowerham needing five points in order to overhaul Lancaster who had finished their matches and were in the lead by 4.5 points. An excellent performance by Tessa Pemberton and young Harriet Glaves who only lost two games secured a win over Bowerham, ensuring that the club ended the season at the top of the league. The ladies also have a team in the Lancaster and Morecambe league where they are still fighting to become league leaders. In order to develop juniors in their competitive play, three juniors have played in senior matches for the ladies teams during this season.
The mixed team which consisted of players from the first men's and ladies teams, had some excellent competitive matches especially against Slyne. Mark Fox and Wendy Christiansen captained the team and reported that the success was having so many talented players to pick the team from, showing the strength and depth of club membership.